Using Video Coaching Tool Refract Across Business Departments [3 Use Cases]
By Chris Grant |October 29 2021
Learn how the call coaching tool Refract can be used not only in sales, but across marketing and HR, too.
Refract is fast becoming a favourite tool at BabelQuest. What started as a powerful sales coaching platform has been adopted by our marketing, client delivery and recruitment teams.
Why? Because it's extremely versatile and many of the features that help sales teams to improve are highly applicable to additional use cases.
Here are three ways you could be using Refract across your operations to improve business performance.
Using Refract to boost sales performance
Coaching
We'll start with a quick recap on the go-to use case for Refract: sales coaching.
Most sales leaders say they coach their team regularly. The thing is, as many salespeople would say they aren't coached often enough. See what's happening here?
Often, neither party knows what form that coaching should take, and rarely is there a coaching framework in place. When there is, the results can be staggering. Metrics like 'time to close' decrease and client satisfaction jumps up, as well as salespeople's job satisfaction.
What kind of sales coaching can Refract be used for?
One-to-one in-person coaching

, where a call recording is reviewed as part of a regular catch-up meeting.

Asynchronous coaching

, where managers can review calls in their own time and the salesperson can take their feedback on-demand.

Team coaching,

where one member of the team brings a call for everyone to review together

Automated coaching

, where you can identify the kind of positive and negative keywords, or 'templates', that should be used or avoided in sales calls in your business, which Refract can pick up automatically and analyse frequency with pinpoint accuracy. You can also set up the automated delivery of useful resources - for example, you can ask Refract to pick up when a competitor name is mentioned, and send you a battle card so you know exactly what to say to be able to compete.

Self-coaching

, where you listen to yourself (I know, nobody likes to do this!) and analyse your own calls to identify areas for improvement.

Targeted improvement

, where you might be familiar with a particular issue (for example, not asking enough questions, talking too much, not providing information on next steps, etc.), and want to solve exactly that.
You can find lots more information on how call coaching in Refract works, along with demo videos,
here
.
Continuity in the sales process
If your business operates in the B2B space, you might typically have several people from your business involved in the selling process. This might be a BDR doing initial outreach, who then passes a prospect to an account executive who takes them through to close.
If the handover process isn't well thought out, prospects might find themselves being asked the same questions over and over again by different people, causing frustration.
Using Refract, BDR's can review and tag the key parts of their conversation with a prospect. This can then be shared with an account executive who can quickly review the call prior to their first interaction with the prospect. This approach is much smoother and less disjointed and ensures continuity throughout the sales process.
Reducing friction between Sales and Service
Congratulations — you've just closed a new client! What have they bought? Who are the key points of contact? What are they like? What challenges are they looking to solve?
Sales and Service teams are often motivated differently, therefore the information that is needed when it comes to servicing the client might not always match the information gathered by Sales. We're all human, so even with the most robust client handover process between Sales and Service teams, something will slip through the cracks and cause friction.
Refract can reduce this friction by providing service teams with call recordings and transcripts which highlight key information about the client gathered in the sales process.
This eliminates any confusion about the product or service a client has bought and means that the service team begins their relationship with the client with a deeper knowledge of what they need and who they are — invaluable for a long-term, profitable relationship, as well as for reducing friction during client handovers.
Using the voice of the customer to refine Marketing's messaging
Testing your messaging
Hands up if you're a marketing manager who doesn't typically engage with prospects. Yep — a lot of you. Refract can help you to change this and enable you to gather insight into your audience without being intrusive. Let's look at a couple of scenarios:
You're a marketing manager who has spent a lot of time and money developing messaging for your business that sets it apart from competitors. Leads are coming into the business from your marketing activities, but the conversion rate from MQL to Customer falls off a cliff. Okay — this could be for a number of reasons (perhaps the team needs some coaching? See above…), but one reason could be that there's a disconnect between what you say in your marketing messaging that draws a prospect in, and what's being said in the sales process.
Here, Refract can help you to lift the lid on what's happening on those calls and confirm your messaging is being used consistently. You can give feedback to the team as necessary and celebrate individuals who are communicating correctly.
You're a marketing manager, and you're looking to develop your messaging as it no longer aligns with the business or the audience you are trying to target. Perhaps their needs have changed, and you need a way of researching their challenges, their motivations, or to test certain elements of your narrative to see if they resonate. But you don't want to interrupt prospects during the sales process or place an extra burden on the sales team by asking them to provide more feedback.
Refract can help by letting you listen in or read calls and gather qualitative feedback, without interrupting a prospect. You can also ask Refract to pick up on certain words or phrases and conduct a more quantitative assessment of a larger volume of calls so you can make a more informed view of the language to engage your audience.
Guiding your content
If you're a believer in inbound, you want to make sure that your content genuinely helps your prospects. You might research which keywords they're searching for, or find out what questions they're typing into Google. But to an extent, these are still generalisations that will only get you so far in finding out what your prospects would find helpful from you.
Refract is a great way to identify what help your prospects are looking for so you can write content that delivers real value to them, from the top of the funnel to the bottom.
Using Refract to improve Recruitment & HR
Recruitment
Depending on your hiring process, you're likely to have multiple stakeholders involved in interviews and ultimately making a decision on the right candidate. And that typically means you're going to be confronted with the dreaded diary conflicts.
The right candidate won't hang around forever, so leaving them hanging for weeks on end whilst you try to find the right time for all people to be involved in an interview isn't an option.
You could share a recording — but are you sure that people will watch all the way through? Watching videos is a passive experience and mistakes in the hiring process can be costly.
Using Refract, you can highlight key sections of an interview recording to share with colleagues. They can provide feedback from within the tool if there's anything for the candidate to follow-up on or expand on at a later stage. This eliminates scheduling issues and narrows the margin of error in making sure you hire the right candidate.
Onboarding new hires
As your business grows, it becomes increasingly important to have a well defined onboarding process for any person joining the business — especially in your sales and service teams. They need to know what a best-practice call looks like, about key steps in internal processes, and what to look out for when talking to clients or prospects. With Refract, they can skip the theory and get real-life examples of all of these.
If you would like to learn more about how your business can benefit from using Refract — or you'd like to know more about the HubSpot integration — simply get in touch.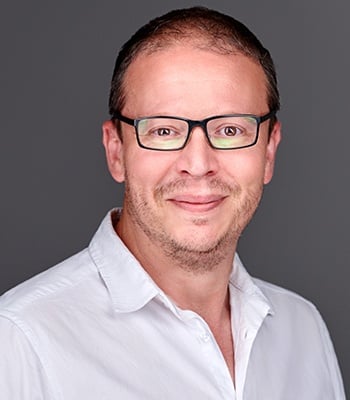 About the Author
Chris is the Sales Enablement Consultant at BabelQuest. Working as part of the Expert Practices team, he helps sales teams get better.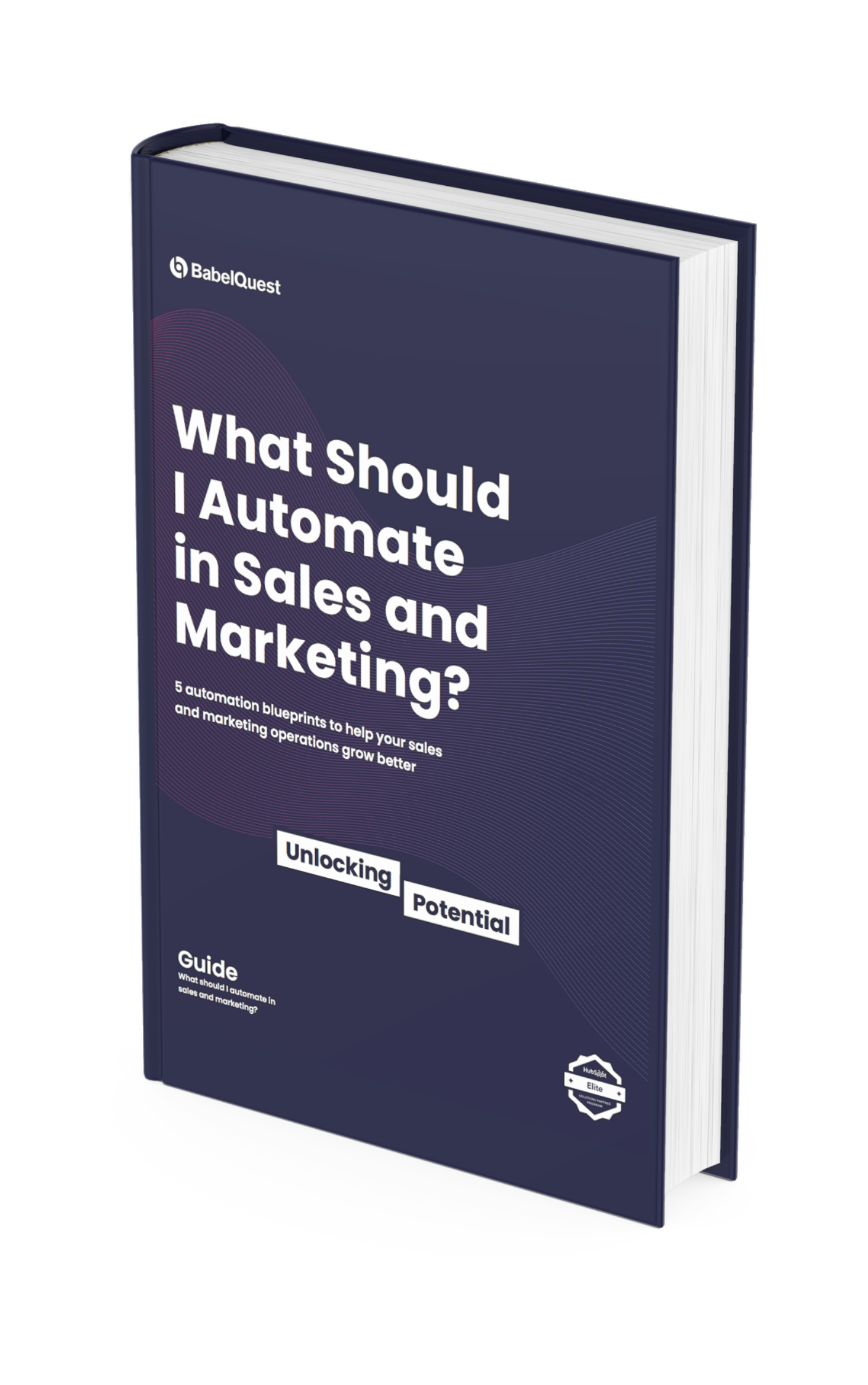 5 Automation blueprints for Sales & Marketing
Learn how to use automation to scale RevOps.