Recording client calls is beneficial for training, reduce note-taking, personal development and much more. Don't forget to ask the attendees if they're happy for you to record the call.
Step 1 of the process
Download the 'Google Drive file stream'
Step 2 of the process
Log in to the Google Drive file stream by clicking on the icon in the laptops menu bar.

Step 3 of the process
Open Google drive in Chrome, right-click on the 'BabelQuest - Client Area' folder, select ' Add to my drive'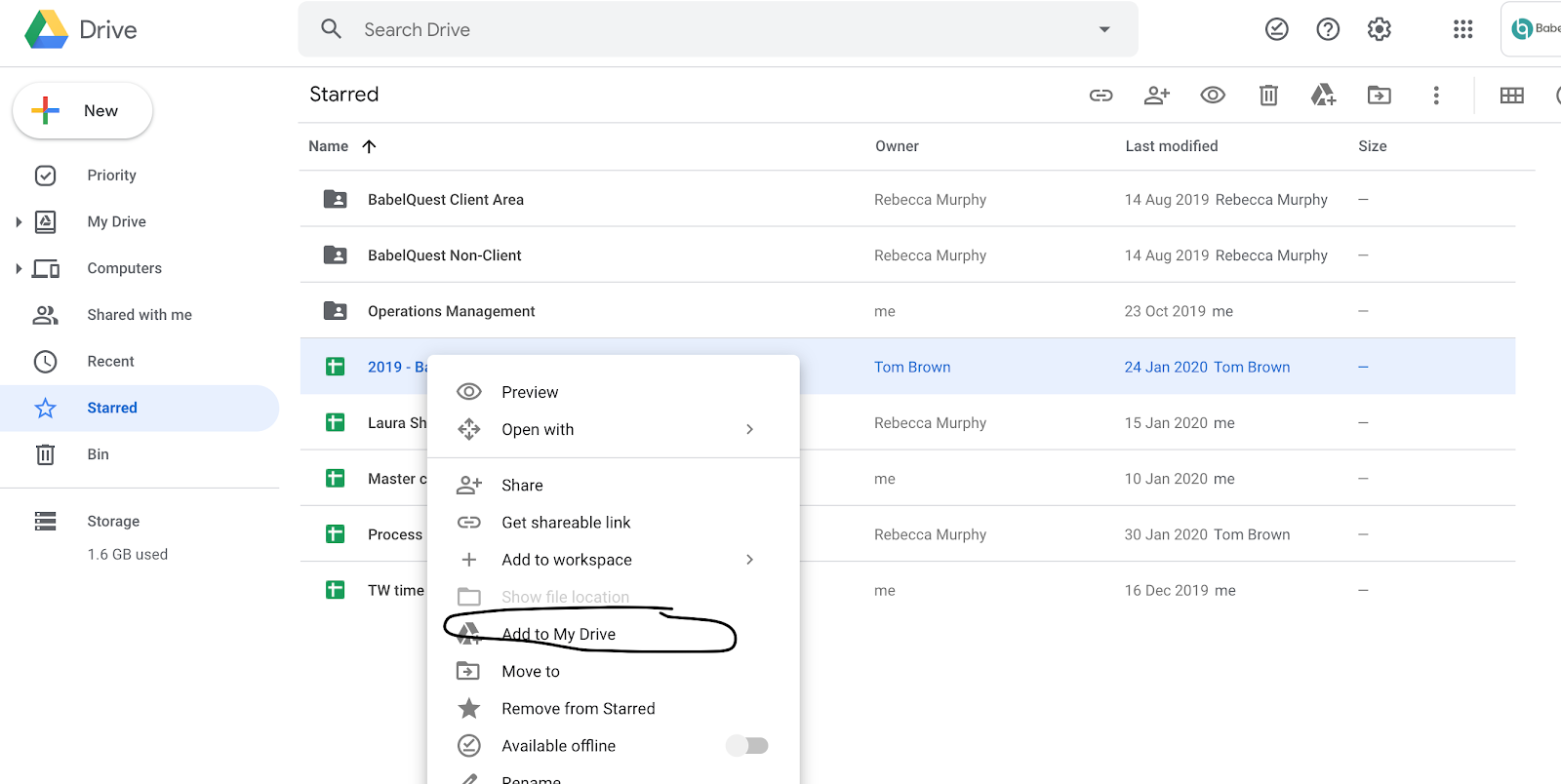 Step 4 of the process
Download the Zoom app and log in. Go to Settings → Recordings → Choose new and select 'BabelQuestion - Client Area', 'Zoom recordings'.
You're now all set up and ready to have your client calls!