Ensure it accurately reflects our cash position, whether suppliers have been paid or invoices have been received.
Step 1 of the process
Go into Xero and hit refresh feed (top left module in OPEX bank feed) - this will take about 10 minutes to refresh data
Step 2 of the process
Once refreshed, go into OPEX and Income accounts and reconcile ONLY money in from customers (e.g. not HubSpot as there is a rule in place to reconcile commission). It is easier for us to recognise transactions and reconcile them against the correct invoice.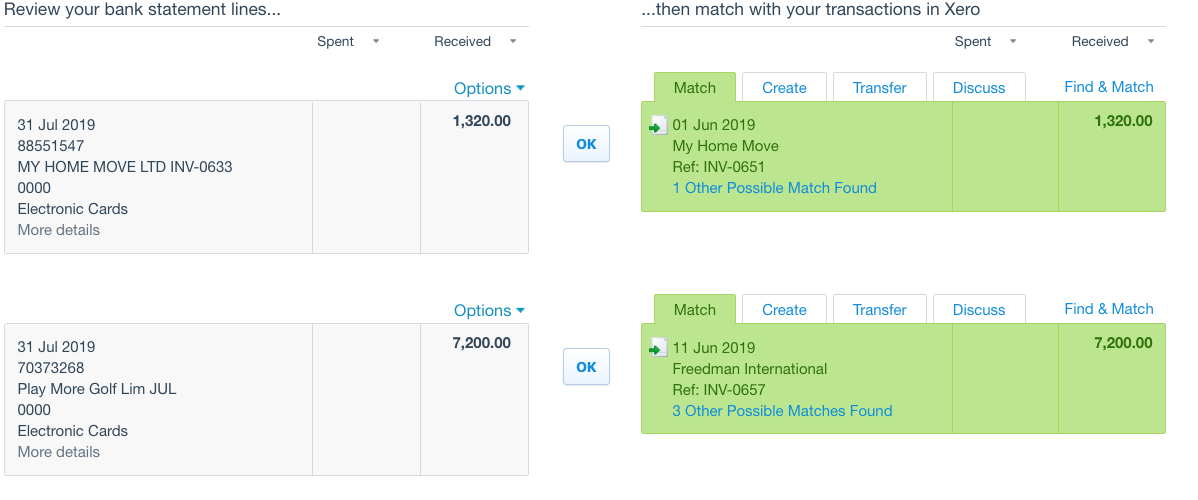 Xero will attempt to suggest the appropriate invoice that the income relates to as in the first example above.

But, like the second example it sometimes suggests the wrong date invoice (retainers) or the client. In this situation, click '3 other possible matches found' and select the correct invoice.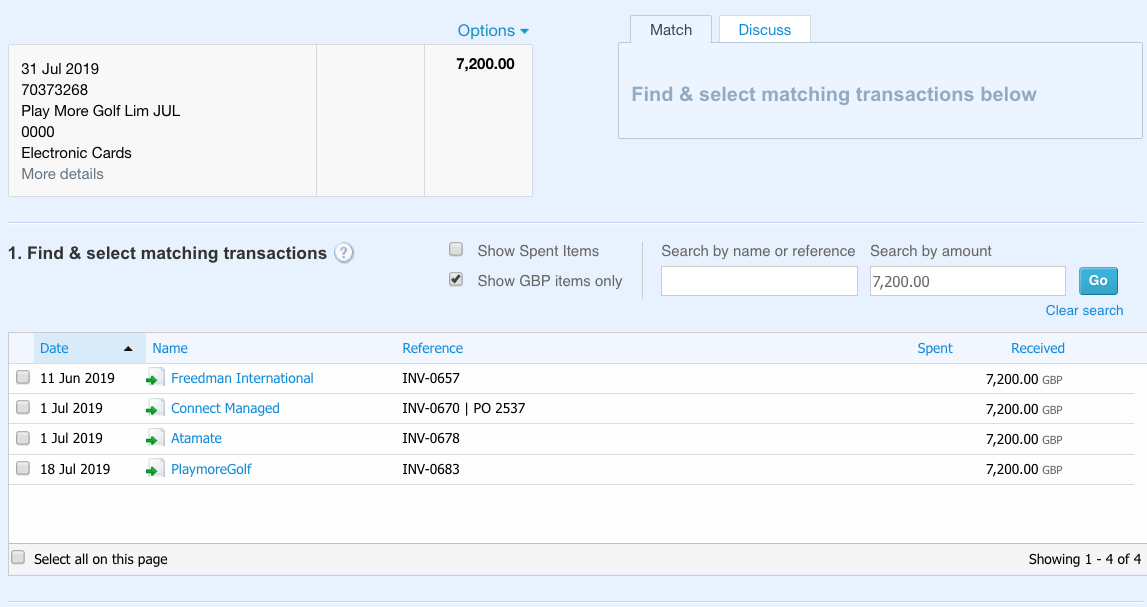 Finally, if a client pays for multiple invoices at the same time, click 'Find & Match' and choose the invoices.
If a client has paid via Direct Debit, the amount received will be £2 less than the invoice, at the bottom of the reconciliation screen it will show the income doesn't match. Then click 'Adjustments' then 'Bank Fee' and add the £2 fee. It will then allow you to select 'Reconcile'.

Step 3 of the process
Within the first 4 days of the month, send across the following bank transactions to help@thewowcompany.com.

Statement and Monthly transactions for the previous month for each of the OPEX / TAX / Owner Comp / Profit from Barclays
Barclaycard
American Express
Hit 'refresh' on the feed on the OPEX module in Xero so the feed is up to date for the month.

Step 4 of the process
WOW will send across any transactions that she queries, or that don't have receipts once she has reconciled all outgoing expenditure.