Step 1 of the process
When hosting a client meeting it's important to book a room and a parking space to ensure the client feels appreciated and welcomed.
Create the meeting invite in the Google calendar app, adding a title, inviting the individual/s and including a meeting agenda.
Step 2 of the process
Click on the 'Rooms' tab.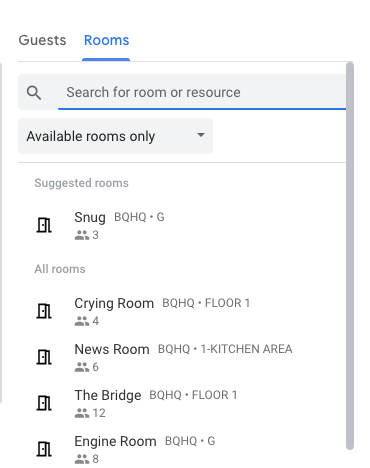 Step 3 of the process
Select a parking space from the 'available' list.
Step 4 of the process
Send the invite.
Step 5 of the process
Place the personalised customer sign on the space the night before the meeting.