A bit about me
I thrive connecting with people - I love the fact I can make a real impact on someones day to day life and being in this role enables me to do that everyday.
In my role at BabelQuest, I take business leaders through our sales process asking challenging questions to uncover the root cause of the issue. I may not have the answer to their problems but I know our team of experts will be able to help them take their business to the next level, I am essentially a bridge to the experts.
About my role
What does my day to day look like?
Utilise the tools in HubSpot, to help gain buyer intent I follow up on all sales qualified leads that marketing has generated with a phone call and video email.
Working with HubSpot direct reps to successfully collaborate on deals which serves the best experience for the customer.
I also talk to peers in the same role as me giving them useful tips and tricks on the HubSpot platform
Prospect using LinkedIn sales navigator. Educate and qualify leads to create sales-ready opportunities
Establishing rapport with all levels of buyers including senior executives
manage and overcome prospect objections and ask effective questions to get to the next step quicker.
Understanding a lead's needs and effectively communicating how HubSpot could sit inside their business
Holding the initial meeting to gather requirements from there I organise pre-sales calls with our consultants who will challenge the clients to different ways of thinking.
Reviews for my work
My company only joined HubSpot and last week I made contact for help and support, Lily was one of the most professional and helpful person I have came across, she made HubSpot alive to me, but most importantly showed me what a major benefit it will to my business. Please pass on my thanks to lily , and as are company will grow we intend to take on the next package.
Tom Magowan
Business Development Manager, Pulse Sales Solutions
Working with BabelQuest has been a great experience so far. Working with Lily during the presale run up and onboarding phase was great. Clear expectations were set as to pricing, timelines and deliverables and the approach was professional throughout.
Ross Howard
Head of Product, Inbox Insight
The team at BabelQuest were excellent to work with from start to finish. They took the time to understand our needs, helped shape a vision for our new site in line with our budget and nailed the brief. Big thanks to Lily, Vaughn, Laura, Abi and Justyna!
Josh Lowth
Marketing Director, Microgenetics
Lily and the team at Babel Quest carried out an in-depth audit of our HubSpot platform and we begun implementing some of their suggestions already. The service was straight-forward and Lily was a pleasure working with. Would definitely recommend.
Oisin Fahim
Marketing Manager, Hawk Training
The initial sales process with Lily, Hannah and Eric has been professional, structured, clear and efficient. Lily really went above and beyond throughout; even reaching out to key members of our team to give advice on some things she'd been doing that she thought would work well for us.
Ben Simpson
Director, MyWorkwear
Project managing a six-month-long RFP and supplier selection process was made utterly enjoyable thanks to Lily Bristow and her colleagues at BabelQuest! What more can I say really... Lily herself is there to help, not to sell. She understands when to help and when to let you breath, digest, and take it all in. She's super positive and her enthusiasm for HubSpot is, quite frankly, infectious. Supporting Lily is a team of blue-sky-thinkers, with...
Adrian Ashby
Digital Marketing Manager, AJW Group
I have been looking for a HubSpot partner to assist us to complete the sales and marketing implementation that we started some time ago. Discussing the project with Lily it was evident that our principles were aligned so we decided to proceed with BabelQuest. We are at the beginning of the journey, but I feel confident that the BabelQuest team will help us deliver this project through to completion.
Jim Leitch
Managing Director, Link Integrated
Second time working with BabelQuest now. Their expertise and support were great the first time around so I reached out when I moved company and we needed help get HubSpot running smoothly. Lily made the pre-sales process quick, clear and painless.
Melissa Pereira
Head of Revenue Marketing, 7 Bridges
Lily was exceptional at helping me build a custom report to analyse the contacts who've viewed and booked meetings based off of different meeting links Super friendly, great chat, awesome product knowledge !
Dhruv Patani
At the beginning of our HubSpot Journey but have a had a great experience with BabelQuest to-date. Lily couldn't have been more patient and helpful - de-mystifying the different HubSpot platforms and services so that we have the right package for our business moving forward. We look forward to working with BabelQuest through the on-boarding and training process.
Sarah Chapple
Marketing Manager, THX Hire Xperts
Lily helped me choose the most suitable package for our business needs, we are excited to start our journey improving HubSpot to fit our business growth
Nigel Dunand
Managing Director, Sandler Training
We have worked with Babelquest on several occasions, initially to help with onboarding and migrating our CRM to HubSpot, and have since further invested in additional services and learning support. The team is incredibly accommodating of our needs and will always go the extra mile to understand our business and provide the best results for our investments. They are incredibly responsive to any questions or queries we have and it's clear they...
Libby Jones
Marketing Executive, The Cabling Company
My HubSpot Credentials and Certifications
Take a look at my HubSpotConnect page to view my certifications.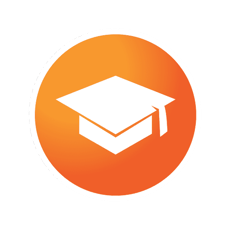 What I love about BabelQuest
The number #1 thing I love working at BabelQuest autonomy you get to test new ideas and take the risks,