A bit about me
I'm Vaughn, CMS consultant and Director here at BabelQuest.
I started my business journey almost 40 years ago when I finished a Business Studies degree in Sheffield. I had always had an interest in marketing throughout the course, and this led to me doing Corporate B2B Marketing in the IT and Telecoms sector. From here, I started my own marketing agency, which led to me discovering Hubspot.
I then worked within a company called Toast Inbound, the 13th HubSpot partner in the UK, and there were 5 of us. I knew Becky and Eric through the HubSpot world, and we decided we were stronger together, so we merged in 2018 and haven't looked back since.
Clients I've worked with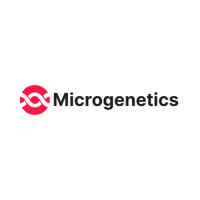 About my role
I find within BabelQuest I have 2 main roles which can vary from day to day.
On one side of my job I lead prospect conversations where we;
Chat about the statistic on their current website
Discuss their goals for a new website, where they want the projects to go
Discuss the benefits of HubSpot CMS and how this will benefit their business
The other side of my job is when we build the websites I manage a lot of the SEO side of it. So this can entail;
Keyword research
On-Page SEO
SEO Audits
Technical SEO
And link building
Each job varies as the clients I work with have different goals and completely different businesses.
Reviews for my work
Working with BabelQuest; in particular Vaughn and Jasmine, we have deployed HubSpot CMS, CRM and Marketing, to deliver a whole new web experience, campaigns, outbound communications and in the process grown our database ten-fold. Would readily recommend.
Tom Satchwell
Co-Founder and Partner, SYNIMA Group
I had a very good experience with BabelQuest. For our brand Mitsubishi Forklift Trucks, we searched for a new agency to build our new website for all local business units. Quite some work, but with the help from BabelQuest it was a very nice ride. Their projectmanagement is excellent. Their patience and our trust in them was very important to me. We are now investigating to let them also help us with all online activities.
Danique Folkerts
Marketing Communicatie Manager, Mitsubishi Forklift Trucks
BabeIQuest have been instrumental in achieving our business objectives, helping us with our digital platform. They understand our aims and goals through working with us at the early stages of our relationship, so if you are looking for an organisation to help take you to the next level - give them a call.
Graham Jones
Regional Director, Mitsubishi Logisnext Europe
Vaughn and the Toast team have helped us to get more from HubSpot - they have helped us by: Developing website and content strategy. Optimising existing content. Creating, shaping and even ghost-writing new content when needed. This review was originally left for Toast Inbound which is now part of Babelquest.
Oliver Jobson
Head of Marketing, Unipart Group
We have worked with Toast to implement and manage our HubSpot solution for various inbound marketing and data campaigns. Vaughn and the wider Toast team can always be relied upon to be helpful, efficient and insightful. This review was originally left for Toast Inbound which is now part of Babelquest.
Hanna Fayaz
Working with Vaughn and his team at Toast has allowed us to get ahead of the competition and grow our service significantly. Their personal approach and expertise is invaluable. I won't hesitate to recommend him. This review was originally left for Toast Inbound which is now part of Babelquest.
Jarno Stet
BabelQuest helped us design a new website and migrate from Squarespace to HubSpot CMS in just over 4 months, and the results are Amazing. We provided BabelQuest and their sister agency our new brand guidelines which they transformed into a beautiful, converting and technically sound site. I found BabelQuest really easy to work with, they're proactive, open to feedback and challenge the status quo. The project management of the whole project was...
James Lock
Digital Marketing Manager, eduMe
The team at BabelQuest were excellent to work with from start to finish. They took the time to understand our needs, helped shape a vision for our new site in line with our budget and nailed the brief. Big thanks to Lily, Vaughn, Laura, Abi and Justyna!
Josh Lowth
Marketing Director, Microgenetics
It is a great pleasure to work with Emma, Kaleb, Vaughn, Laura and Stevie - focused on achieving our UK marketing strategy. Creating great content for blogs (including content offers); supporting the creation of new website templates, and more. I would recommend this experienced team of marketers - all focusing on their niches and strengths - to accommodate our branding requirements.
Deborah Gregory
Marketing Executive, Mitsubishi Logisnext Europe B.V
My HubSpot Credentials and Certifications
Take a look at my HubSpotConnect page to view my certifications.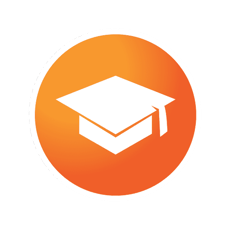 What I love about BabelQuest
What I like most about working here at BabelQuest is exactly why I'm an agency person and not corporate. I really enjoy connecting with companies and learning about our clients, their needs and finding out how we can help improve their business.
While doing all this, I enjoy helping my colleagues to develop their skills and share my knowledge with them and their knowledge with me. It's a great environment for people to learn and grow.