Here's a hack for when contacts can't be updated directly in your CRM - for example, if you have contacts in common with a partner and they can't have access to your platform.
Zapier allows you to automate the process of creating and updating CRM contacts from a spreadsheet. By setting up a Zap (an automated workflow) with Zapier, you can connect your spreadsheet and CRM system.
The basic need to knows:
Ensure you have a labelled spreadsheet in Google Sheets with contact information. Zapier won't work without column headers.
Include all the key contact information you'd track in HubSpot, i.e email address.
Make sure you have the right user settings in HubSpot to authorise the integration.
1. Set up your Google Sheets trigger:
Select Google Sheets as the app and "New or Updated Spreadsheet Row" as the event.
Connect your Google Sheets account to Zapier if not already done.
Choose the specific spreadsheet and worksheet you want to use.
Choose "any_column" for new rows to trigger the Zap.
Test the trigger to ensure it finds the desired data.

2. Configure your HubSpot search action:
Choose HubSpot as the app and "Find Contact" as the event.
Connect your HubSpot account to Zapier if not already done.
Specify the property value to search for (e.g., email address).
Map this from your Google Sheet to HubSpot.
Customise the new contact record if it doesn't exist yet.
Test again by clicking test action.
3. Set up the update action:
Select HubSpot as the app and "Update Contact" as the action.
Choose the Object ID from the search step as the identifier for the contact to update. We suggest email address.
Customise the contact properties you want to update in HubSpot.
Test again by clicking test action.
Check a HubSpot contact record to confirm everything works.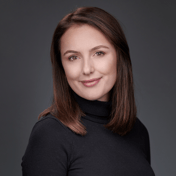 Author: Bridget Reid
Principal Marketer