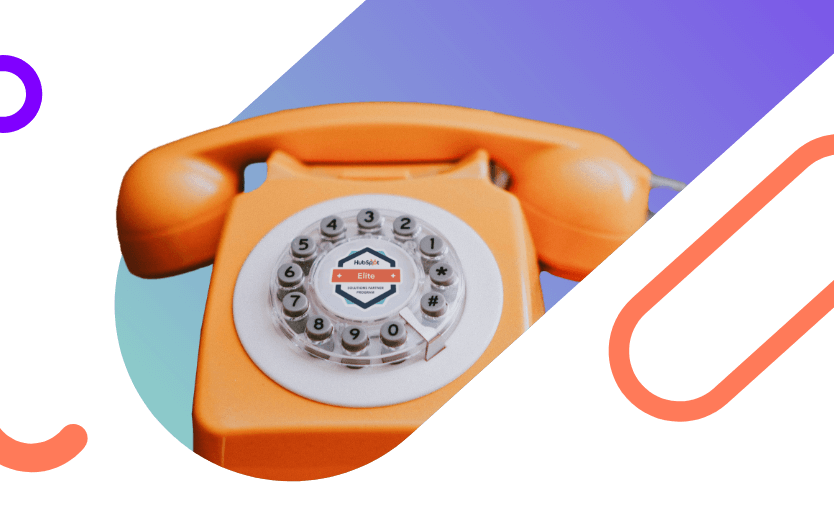 advanced implementations
Advanced build: Call in the elite team
When the stakes are high, you need a specialist.
You've got an advanced HubSpot implementation and you're looking for a partner with the technical skills to handle it. Someone to plug HubSpot into your tech stack, without disruption, on time and on budget.
You need one of HubSpot's
Elite partners
You want to work with a team of trusted experts who'll analyse your existing ecosystem and understand your goals. A team that can build, integrate and migrate across platforms. And never lose sight of the big picture: how HubSpot fits into the grand design of growing your business.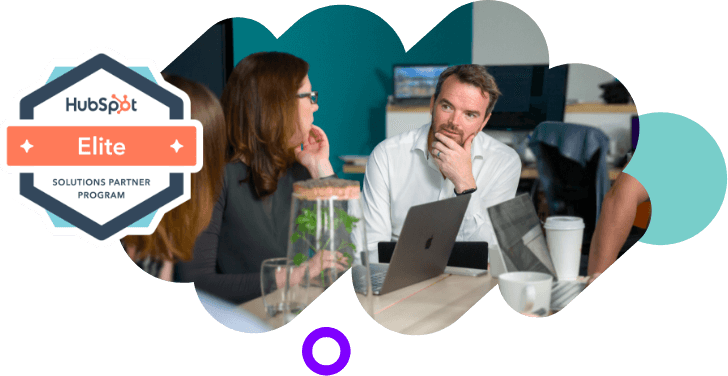 We've got the
architects and builders

you need

Our solution architects will draw up a plan for your build. During the discovery phase, they'll explore your tech environment, ask probing questions and test ideas. They'll create a vivid picture of what exists, how you manage your data and what key system integrations need to happen.

An architect's job is to see what others don't. To think about every detail. We're yet to work on a project where we haven't found a fresh, exciting approach to a problem. Where we haven't offered a client a shortcut or flagged something that would have otherwise caused problems later.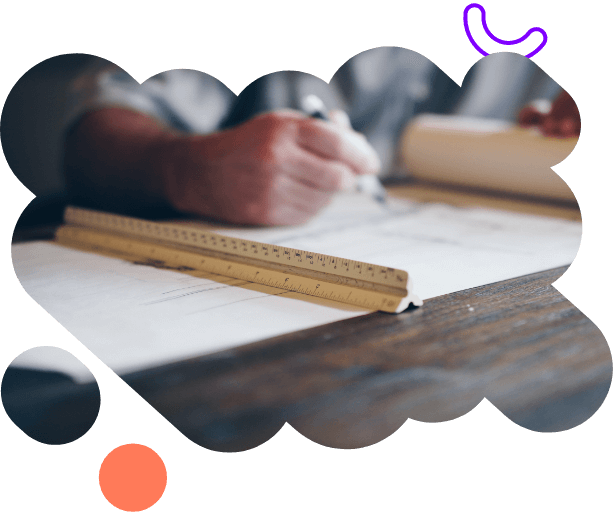 Your project

, your plan

Coming through the discovery phase, along with our insights, you'll get a detailed statement of work. It will cover things like:
your goals
milestones and deliverables
system dependencies
change and risk management
costs
We'll factor in any special requirements, like system downtime constraints or a tight deadline. When we helped the Cambridge Education Group migrate 80,000 contacts across business units, we were racing against the clock. With a new academic year starting, the system had to be live by September. And it was, without any disruption.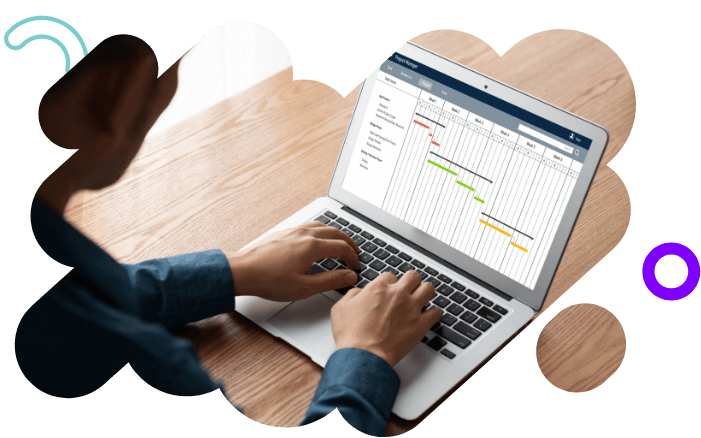 A HubSpot platform that
delivers
We can help you put multiple hubs to work across different business units or locations. And keep them working. Or migrate information from legacy systems, or platforms, like Salesforce and Dynamics.
It might be that you need to implement HubSpot and integrate it with an existing database, like our partner Mitsubishi. Controlled from a central office in The Netherlands, Mitsubishi needed the HubSpot Enterprise platform to work across more than half a dozen countries, each with its own products, services, language and culture. They also needed to migrate their website from Drupal, and integrate HubSpot with a Microsoft Azure product database. Read more about how we handled that here.
Maybe you need HubSpot to replace an existing system, like our client VFE. They were using a legacy field management solution to store information about their machines and parts, which was completely disconnected with their customer data. We implemented HubSpot and used the Custom Object feature to make the swap and help VFE earn nearly £5m more in inbound sales.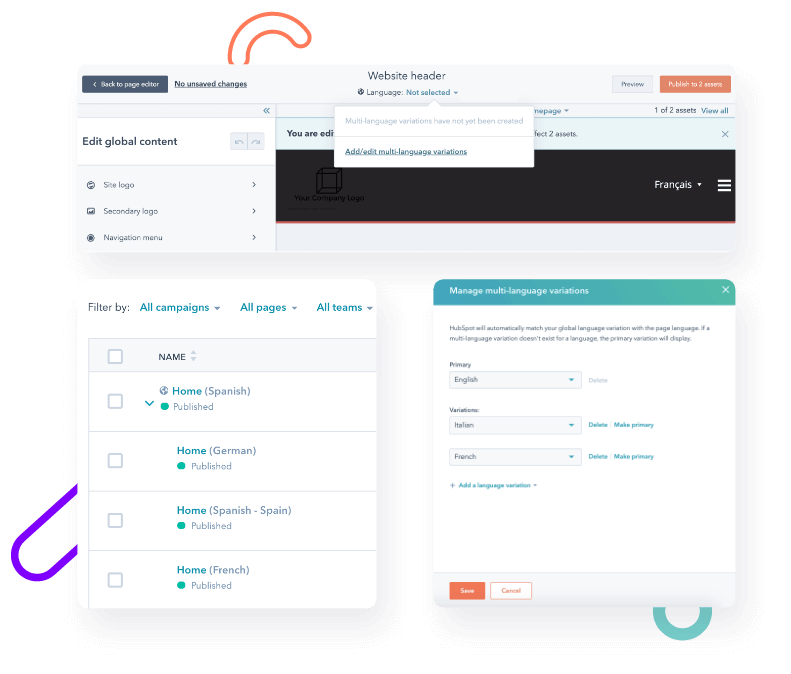 We've got a
certified

expert for that

We're certified to handle advanced, custom builds. As an Advanced Implementation Certified partner, we've had to demonstrate our technical skills to HubSpot. Members of our expert practices team have earned every certification HubSpot offers (38 and counting).

When you team up with an Elite HubSpot partner – a guarantee of trust that one in a hundred partners can offer –you get five-star service, from start to finish.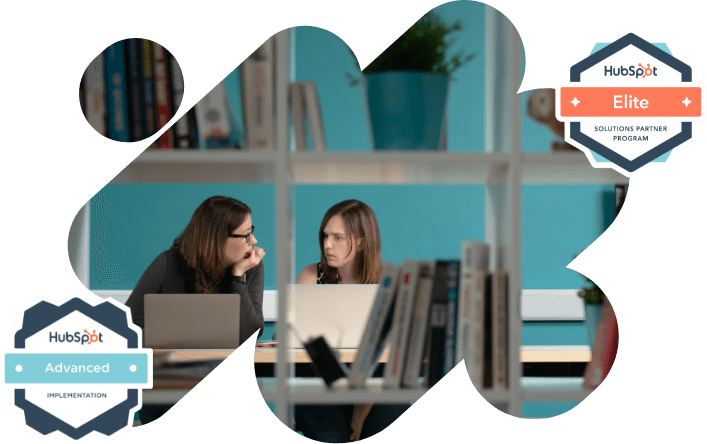 We're your expert partner in:
scoping and configuring your HubSpot CRM
CRM implementation and migration
team and process alignment across the whole business
HubSpot integrations (native and bespoke)
data architecture, migration and security
multi-hub, multi-business unit configurations
Here's what our customers think of our Advanced Implementation Services
Gem was excellent at helping us review our existing HubSpot Environment to see where there were gaps, as well as helping onboard multiple departments in our company on the functionality of HubSpot. I would definitely recommend BabelQuest for any company ...
Cailin Sadler
Growth & Digital Marketing Manager, Kneat Solutions
I can't compliment Eric & his team enough! We are a very needy client given the growth we're experience at the moment. Bridget has been looking after us and it has been a very fun, professional and valuable service. Our HubSpot portal is still not fully ...
Peter McCarthy
Chief Commercial Officer, Tommy's Tax
I just had to write this review to thank Bridget for all her hard work and attention to detail. She has been most helpful and has always been on hand to speak to and resolve any problems we may of had.
Julie Oldroyd
Sales & Marketing Director, Mixamate
I thought it would be fair to take a few minutes to feedback on my recent experience with Babelquest. Since we started working with Gem, it has been a bless and it has reminded me why I have decided to choose Babelquest in the first instance for HubSpot ...
Larisa Lucaciu
Consultant, 4D
We employed BabelQuest to assist in the transformation of our existing HubSpot CRM. We gave them the brief, walked them through the vision and design of the new-build and told 'em what we needed from them. They got it immediately and couldn't have been ...
Nigel Griffen
Sales Operations Manager, Solidatus