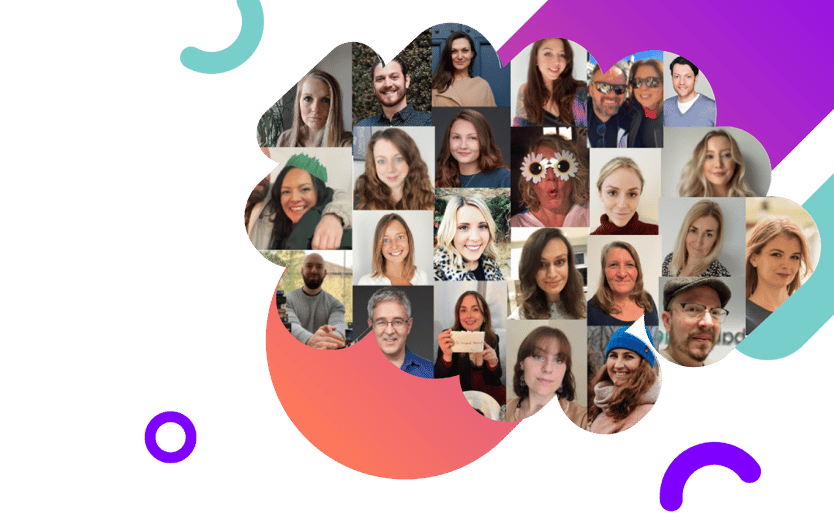 Our company values
Passionate
We help our clients grow and enjoy every step of the journeys we take. We love what we do. And we have plenty of fun along the way.
Accountable
We deliver what we promise. We depend on each other and ask for support or guidance. We celebrate wins and own any mistakes we make.
Transparent
We play it straight. We call out bad ideas.We give honest, constructive feedback. We're open about the way we work and what we charge.
Inquisitive
There's always something new to learn. We're curious about our clients and their industries. We question. Search. And share what we find to help our clients succeed.
Open-minded
We're not allergic to feedback. We grab any chance to improve as individuals, as a team and as a business. We don't shoot down opinions, and we listen with respect.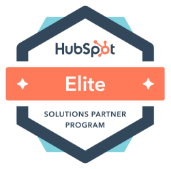 Want to get a real flavour for who we are?
Download our 'Culture Quest' handbook to learn more about all things BabelQuest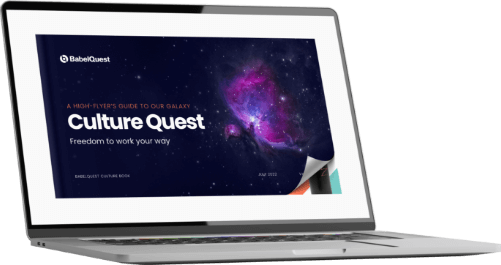 What we love about working at BabelQuest
Flexible working
We embrace flexible working whether in the office or at home, as we understand the need for a great work/life balance.
Flexible benefits
Life cover and cash plan scheme as standard, we also give you a budget each year and then it's up to you. From a house cleaner or pay for your pet insurance, through to a well earned massage.
Holiday
You get 25 days as standard, and you'll get more the longer you're with us. You can have unlimited unpaid leave, and you'll also get a 4 week all paid-for sabbatical after 5 years service with a bonus.
Celebrating you
We're really good at that. Employee of the month, annual awards and plenty of recognition for all the hard work you do.
Career progression
We know what we want for our roles, but what do you want? We'll help you get there with clear definitions of the expectations for each role.
Personal development
Working on your professional interests on company time, half a day per week dedicated to developing your skills.
---
Unlock your career
Investing in us means investing in you; we want you to build your long term career path with us and help you develop in your role. We do this through dedicated time for Personal Development, clear role and career KPIs and monthly and quarterly check-ins with your manager to discuss your career and wellbeing.
There is no predetermined journey for a career with us, and we are open to your wants and needs. A common career trajectory is growing within your chosen role, being given more responsibility and branching out to gain specialist knowledge. There is a possibility to move between roles and departments if your heart is drawn to something new.
What we think about working at BabelQuest
"Two years ago, I really believed I could never work for a company again because they never value your opinion. Now, here I am, working for a company and excited for every Monday morning. That's massive. I never saw myself asa career-driven person, but I had never worked for a company that had such a healthy culture."
"A lot of businesses say they do 'flexible working', when what they usually mean is they allow you to start an hour earlier and leave an hour earlier. BabelQuest genuinely does flexible working - if you need to take a few hours our for childcare, to run some errands or just for some headspace, there is absolute trust that you will still get done what you need to."
"When you work with a lot of different clients, it could be easy to lose focus. BabelQuest put a high-priority on project management, and making sure that clients are allocated to the right people. Work is carefully planned and managed - they really care about our wellbeing."
"I have always been inquisitive, and being actively encouraged to be like that at work is brilliant. The half day of personal development time per week has given me the opportunity of pursuing my goal of getting an MBA and I feel like I learn something new every day. If you like pushing yourself to learn and grow, this is the place to be."

Kaleb Skrzypkowski
Digital Marketing Strategist

Hollie Higa
Head of Marketing

Vaughn Armstrong
CMS Director

Gem Rugg-Gunn
HubSpot Platform Consultant