Create topic clusters in HubSpot to improve your SEO by helping search engines discover your valuable content.
In a time where we have the world's information at our fingertips, ensuring your content is being found by the right visitors is paramount to the success of both your marketing strategy and your business as a whole.
As marketers, we have a lot on our plates, so finding the time to organise your content can be tricky. However, by putting in the time and effort to create topic clusters, you can achieve the following:
Better plan your content
Ensure there are no repetitions in your content
Enhance lead generation
Improve your website's structure
Increase your chances of ranking for your desired keywords
Boost engagement
Demonstrate your expertise to search engines
Here are 5 steps to creating topic clusters in HubSpot
To create a topic cluster, you first need a pillar page. You can create one from scratch, or upload your pillar page if you already have one written.
Step 1: Create or Upload a Pillar Page
A pillar page is a long-form piece of content – a comprehensive resource – that broadly covers a topic at a high level, giving readers an overview of the subject. Pillar pages include keywords, subtopics, and relevant links to more in-depth pieces of content such as articles, guides, and videos.
Here's an example of two of our pillar pages:
Once you have your pillar page, you can begin to create your topic clusters.
Step 2: Locate the Topics Section in Hubspot
Go into your HubSpot account, find 'Marketing', click the dropdown menu and see 'Website'. Hovering over 'Website', a side menu will open up. From here, click 'SEO'.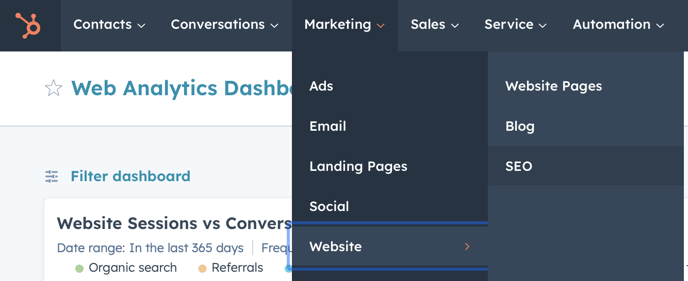 Click into SEO and directly under the heading, SEO, you will see three subheadings/tabs: 'Recommendations', 'Analyze', and 'Topics'. Click on Topics. Here's where you will be creating your topic clusters.
Step 3: Create your Primary Topic by Linking Your Pillar Page
Click 'Add Topic' and then type in your primary keyword – Content Marketing, for example.

Click 'Add', and then you will see your topic as shown below.
Click 'Create Topic' and you will be taken to a page that looks like this:
From here, click 'Attach content URL' and attach your pillar page.
Now that you have your 'Primary Topic', you can begin to add your subtopic keywords and attach your most suited content.
Step 4: Attach Your Content via. Subtopic Keywords
Your subtopic keywords will be relevant to your primary keyword. Each subtopic keyword must be unique to your primary keyword and your other subtopic keywords.
Note: you cannot use a piece of content more than once within a topic cluster. Similarly, once you have linked a piece of content in one topic cluster, you cannot add it to another topic cluster. For instance, if you have an article titled Content Marketing Help: Why Isn't My Strategy Working? you cannot add this article to your second topic cluster. As such, it's important to plan out your main topic + linking content before creating your topic cluster in order to ensure the most appropriate topics are linked within your topic cluster.
Click 'Add Subtopic Keyword', e.g. 'Content Marketing Help', enter your keyword, click 'Research subtopic keywords' and click 'Save'.
Once you click Save, you'll be prompted to attach your subtopic content. You can create a new post, add an external link, or attach a pre-existing piece of content. HubSpot will also offer suggested content to help with your search.
After attaching your relevant content, HubSpot will show that it's linked to your pillar page.
Step 5: Populate your Topic Cluster
Continue adding subtopic keywords until you have linked all of the relevant content that you have.
Over time, you will be able to monitor the performance of your topic cluster by selecting 'Content Performance', next to 'Topical Coverage' (your topic clusters).
Organising your website's content into topic clusters improves your website's architecture, helping search engines to better understand the relationship of the content you provide. This demonstrates your expertise and ensures your content is found by the right visitors.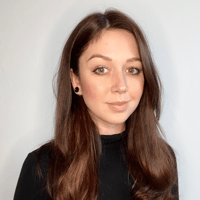 Author: Stevie Langford
Copywriter