Content Marketing 101: Using Content to Grow Your Business
BabelQuest's principal copywriter, Dr Thomas Brown, talks all about content marketing and how to use it to grow your business.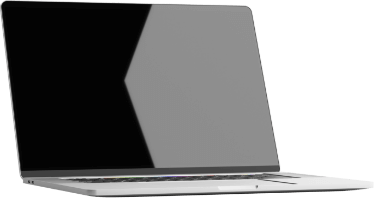 Short on time? Download the ebook instead
The Beginners Guide to Content Strategy and Implementation will help your team start creating content that actually delivers on its goals, month on month.
1. What is content marketing?
"What your marketing is saying and how you're perceived."
Content marketing is the practice of creating and distributing content such as blog articles, case studies, video testimonials, and guides to help attract and engage new customers.
As its name suggests, the marketing team is traditionally responsible for creating company content. But today, we recognise the role that content plays across the buyer's journey. Your existing customers can benefit from your content, too, for example. And when they're empowered to use your product better or get more out of your service, they're more likely to buy again — and refer you to their wider network. The buck doesn't stop with marketing.

Whether it's created for your marketing, for the sales team, or to support client services, content is synonymous with communication. It's a way for your company to:
tell or show your audience something
help explain something
earn trust and build a relationship with the people your business needs to grow


Three content marketing examples
You're creating an email to send to some of your leads. The email copy tells its readers about a new article you've created and why they should read it. This is an example of email content and it's typically used to engage or nurture your database.
The article helps the readers to solve a challenge or do their jobs better. If it's more promotional, it might explain how your service helps them to do the same. It might include quotes from — or be 'authored by' – one of your experts. This is an example of blog content and it's typically used to get more visitors to your website.
At the end of the article is a call-to-action encouraging the reader to download a new guide you've created. The guide expands on the information in the article, offering additional value that will really improve the reader's working life. This is an example of gated content and it's typically used to capture new leads or qualify existing ones.
Brand Marketing vs Content Marketing: Unlock the Potential of Both with a Good Story
How to Generate Leads That Close
Take the guesswork out of customer-centric marketing, and discover how to generate leads that actually close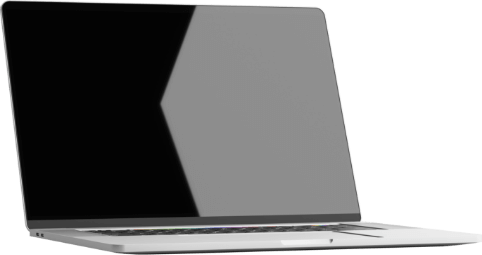 2. The importance of content marketing
"Everything you do shows your hand. Everything is a self-portrait. Everything is a diary."
For me, this quote by Chuck Palahniuk really captures the importance of content marketing. People will form impressions of your brand based on what do, what you say, and what others say about you. Content marketing is a channel through which you can tell people what you do. It gives you a voice. And it helps you to shape what other people say about you.
None of this is new, but it goes a long way towards explaining why content marketing is so important now.
Digital has exploded over the last few years.
You're online. Your direct competitors are online. The next generation of start-ups is online. Content is crucial to standing out from the crowd and communicating what you're about. Content marketing is an effective way of reaching your customers through all this noise.
Speaking of which, more and more of your customers are going online, too.
Businesses that invest heavily in their online presence — including the content underpinning it — are in the strongest position to meet that demand now but also scale with it as it grows.
Your customers' behaviour is changing in other ways.
For one, they're more discerning than ever before. Two, their baseline for customer experience is sky-high. Whatever the industry, people expect communications personalised to them, they expect value, and they want to buy from companies with values similar to theirs. Your content communicates all of this.
And in doing so, your content says a lot about you.
Online, your content — and the brand voice it carries — is like your fingerprint. Take the time to create one that's unique to you, and people will recognise your social posts and adverts immediately, even among the busiest of newsfeeds. Better yet, they'll trust them.
So how silent is your business? Let's look at how you could be benefitting in more detail.
3. How to use content marketing to grow your business
"Businesses are built on the backs of the words they choose and the tone they strike with their customers."
The benefits of content marketing extend from the technical to the interpersonal. In other words, content marketing will help you to strengthen your website and its ability to generate leads for your business. But it's also really beneficial when it comes to engaging people, whether that be educating them, inspiring them, or plain old persuading them to get in touch.

Content marketing benefits include:
Better SEO — give Google more to work with when it crawls your website
More reliable lead generation — a blog is a great way of generating a sustainable stream of quality leads
More engaging social media platforms — spark meaningful conversations with your social followers, instead of just promoting your offerings
Emails your database won't want to miss — when your database is opening and reading your emails, you know they think highly of you
Smoother sales process — help prospects to buy instead of trying to sell to them
Longer client lifecycles (or more repeat buyers) — keep delivering the value your customers need to stick with you (or buy again)
A distinct brand voice — personality counts and your content's how you express it
Trust, and all the good things that come with it — building a community of advocates who trust your brand and offering is most marketing managers' dreams
Obviously, it takes a good content marketing plan to unlock these benefits. What does that look like?
4. 4 Cs of content marketing
"Message with consistency, clarity, competitiveness, and credibility to cut through the noise."
Sometimes, a simple framework goes a long way towards getting something right the first time. David Jobber and John Fahy's '4 Cs' of marketing communications are four such pillars, which many a marketer has used to guide their digital content creation since Jobber and Fahy first wrote about them in 2009.
The four Cs are Clarity, Credibility, Consistency, and Competitiveness. What does each of them mean and how can you apply them to your content creation going forward?
Content with clarity
When it comes to content marketing, clarity is really important on a number of levels.
Who are you creating content for?
What is the value you're offering?
What should the reader or viewer do next?
Looking at your messaging specifically, is it clear what you are trying to say or is the message getting lost in translation?
Let's take this page as an example: hopefully my writing is clear, and it's clear who this page is written for, and it's clear what you learn about and how you'll benefit from reading it.
Whether you're writing a long, detailed page like this one or a 70-character page title, content written with clarity in mind will clearly communicate what it sets out to achieve.
Content with credibility
Nowadays, credibility is important for both your human and search engine readers.
The people reading your content need to know they can trust what it's saying.
Has it been written by an industry expert or someone with authority/experience?
Is it timely or has it been updated recently?
If it contains facts or figures, are their clear links to the sources?
Are those sources reputable?
Does it contain quotes from influential people in that sphere/industry?
From a technical standpoint, it's more important than ever that your content appears credible if you want it to rank highly in the search engines. Strategies that focus around pillar pages (like this one) and clusters of related content show Google and co that you're writing in depth about a certain topic, for example. More recently, Google also favours content that's been written by an actual person and not content-writing AI (yes, it exists).
"Tom is an extremely talented, creative, collaborative copywriter, who has professionally supported our business for the last 12 months. I have personally basked in the reflected 'excellence' of his writing. Tom has worked very closely with the VFE management team to create a personal and unique voice for the team as individuals and collectively for our business. I didn't fully appreciate how silent our business was in what we had to offer until Tom created a confident voice, which we now use to communicate effortlessly with our customers. Thank you Tom, your talent and effort are very much appreciated, by all at VFE."

David Byrne, former CEO, VFE
Learn more about topic writing and how to structure your content for best results.
Consistent content
Content won't get your marketing or your business very far if it's not created consistently.
Is it being produced and published to a consistent schedule? There's no right or wrong in terms of how frequently you should get out fresh content — this will depend very much on your business, your audience, your industry, and a million other things. But whatever that frequency is, stick to it to become a dependable source of content in your space.
Is the quality consistent? Your readers will come to expect a certain quality from the content you produce. That's what they come back for. Maintaining that quality is important for meeting their expectations and delighting them with whatever you're producing.
Are you writing/talking with a consistent voice? Imagine if every time you spoke with someone, their voice was different. A different pitch. A different accent. A different emphasis on the certain words or the way they talk. It's normal for your tone to change depending on where you're writing and for whom (you probably wouldn't talk to your hairdresser in the same way that you spoke to a bank tiller or your great-grandparent) but your voice is a big part of how you communicate your brand and engage with your audience. Keep it steady.
How consistent is your messaging? In a similar vein, your messaging shouldn't vary wildly from place to place. If your business is all about helping to keep your customers' operations running or, say, helping them to unlock the full potential of the HubSpot platform, this messaging should thread like the plot of a story through everything you say and do.
Read more about the importance of consistent content marketing messaging.
Competitive content
Millions of new articles are published online every day. I could put a number to that, but it rises so quickly we'd constantly need to be updating this page. Content marketing is by definition competitive. Your articles and the guides you produce are clamouring to be seen.
What this means is that good content isn't good enough. Your content has to be the best if you want it to stand up, stand out, and catch your audience's eyes.
There are several techniques you can employ to help you achieve this, from general best practices like reviewing the SERPs (search engine results pages) to see how other people are approaching similar topics to yours, to actually 'skyscraping' their content so make sure yours hits everything theirs does — and more.
Whatever approach you take, it's important to approach your content competitively to give it the best possible chance of performing well and delivering the results you need it to.
For the competitive edge, check out my favourite content marketing rule.
Want your content to convert better?
Download our Conversion Optimisation Checklist.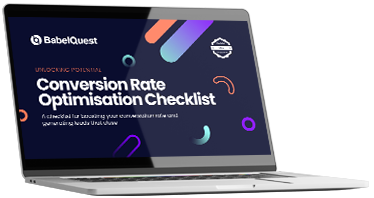 5. Learn more from HubSpot's content marketing certification
"HubSpot is a global authority when it comes to content marketing. Their certification has a lot to offer."
HubSpot's Content Marketing certification equips you with the knowledge and tools needed to successfully implement your inbound marketing strategy.

From idea generation to storytelling and repurposing to promotion, this certification provides the perfect foundation for creating phenomenal content that attracts, educates, and engages the people your business needs to grow.

"The HubSpot Content Marketing certification is a must for all content marketers looking to improve their storytelling, create long term content marketing strategies, analyse the results, and ultimately measure their success." Alice Crick, former copywriter at BabelQuest
You can learn more and get started.
6. What are the best ways to do content marketing?
"Start by identifying what you need your content to achieve."
To create content that delivers, there's one best way to approach content marketing, and it starts by identifying what you need your content to achieve. How do you do this?
Whether you're in Sales or Marketing or Client Services, you're going to have targets. Starting with those and looking at how content can help you achieve them is an appropriate starting point for understanding how those goals cascade down, too.
At this point, we're not talking about how to track and measure the performance of individual content pieces but the impact that the content should be having on your overarching goals.
This will give you the context you need to start considering what kinds of content you need to create, how much you'll need to create, how frequently you need to create it, and more — in other words, how to begin planning your content strategy. Speaking of which…
7. How to plan your content marketing strategy
"Your prospects go on a buyer's journey. Signpost their route with content they won't want to miss."
We've actually written all about how to plan an effective content marketing strategy before, as well as how to create and publish the best content marketing, so if you're interested in learning the mechanics of content strategy or content creation, head over there.
Our biggest takeaway from that article? Make sure you've set your goalposts. That includes identifying your goals, but it also means narrowing down who you're trying to reach.
It's easy to get lost in the mechanics of which keywords you need to target and how long you think the content should be and what volume of traffic do you need to hit or how many leads do you need to generate to prove your content is working —
— but take a moment to remember what content is all about: communication. Whether you're writing an article, planning a lengthy guide, or drafting a hundred words for a social post, content exists to spark a meaningful conversation with your reader.
So take the time to know them, to learn about who they are and what they want and how you can help. That's how you're going to produce content that hits them where it matters.
You might also be interested in:
The Beginners Guide to Content Strategy and Implementation
Help your team start creating content that actually delivers on its goals, month on month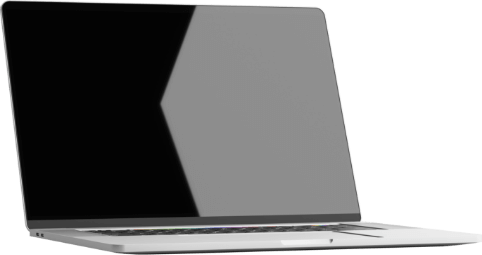 8. Defining your content marketing process
"You're writing more like a publisher, but are you running like one?"
Defining a content marketing editorial process is often one of the content/marketing team's biggest challenges.
Businesses are realising they need to start acting more like publishers when producing content but forgetting that this comes with processes of its own that must be followed if they want to produce content cost-effectively and sustainably.
An editor is central to this process. Whether that's your head of content, a brand manager, or someone in a senior copywriting role, this person sits at the core of the editorial process and is responsible for ensuring that your content marketing strategy is delivered a) on time b) in budget and c) to the quality standards necessary for your strategy to work.
Do I really need an editor?
Here's the thing: pretty much everything about content creation is hard. If it was easy, everyone would be doing it well.
Who is devising the content strategy in the first place?
Who is responsible for sourcing the stories your content needs to engage and affect your readers?
Who is accountable for making sure the calendar is followed and that content is delivered on time?
Who is the gatekeeper, ensuring all the content adheres to your company voice and other brand guidelines?
Who is capable of editing the articles and videos delivered to bring them in line with these guidelines?
Who is monitoring the content's performance and optimising the relevant pieces accordingly?
Who is iterating the strategy going forward to reflect ad-hoc changes and wider shifts in strategic direction?
And finally, if multiple people are carrying out the above duties, who is working with them to make sure all parties are on the same page?
This is one area where working in partnership with an agency like ours can make a significant difference. With a dedicated team of writers and editors to support your content requirements, you can go to work each day confident that your content marketing strategy — and the editorial process that drives it forward — is in safe hands (but more on this later).
"It's been a great pleasure to work with Dr Tom over the last four to five months. His article writing has transformed the standard and format of the content on our website. Tom has opened our eyes to how articles should be written with the reader in mind and has formed the basis of all content we are producing ourselves alongside him. Tom's easy to work with and always able to see the news between the noise when interviewing colleagues. He's an absolute asset to our combined team and long may our relationship continue."

Craig Walden, Marketing Consultant, Opus
Don't miss:
9. Content marketing costs
"Can you put a price on content that speaks to your target buyers?"
Does content marketing produce tangible assets you can re-use over and over again? Yes.
Is content marketing cheap? No.
Content marketing's ROI can be phenomenal, especially when you use it across the buyer's journey and leverage your content in all kinds of ways to get the most value out of it. That article you've written for the blog? Perhaps sections could be pulled from it for social copy. Could the introduction be used to form the basis for an email? And make sure Sales is sharing a link to it whenever a prospect talks about that particular subject. Everyone wins.
With the right marketing software in place to track how every contact in your CRM visits, engages with, and shares your content, it's the work of seconds to click and trace the new deals closing back to your blog articles and long-form guides. (More on this next.)
But content marketing isn't cheap.
Paying out for the pros
Whether you use an agency or you hire a content expert in-house, you're going to want to pay them well. Skimping out on this just leads to below-par content that doesn't work like you need it to.
Playing the long-game
Content marketing is also a long-game. Yes, there are the quick wins and sometimes you'll create a piece that just takes off but generally speaking, content implementation is a labour of love, the product of months, sometimes years, of hard work as Google and your human readers gradually learn to trust you and see you as a credible source.
Investments you can see and touch
One thing I will say for content marketing is that your budget goes into things you can see and touch and use again and again for as long as you need to.
This isn't the case with paid promotions, pay-per-click (PPC), and other forms of advertising. Once your expensive ad budget runs out, so do the adverts they pay for, often leaving you with nothing to show for yourself.
There's a lot to be said for reading back the article that you or your team has written and feeling its impact. Being moved by its words. The language. The ideas being explored. And the same is true of any video content you produce. It's a subtle distinction but your investment is there, in front of your eyes, to do whatever you want with.
What can you afford?
My top tip when it comes to figuring out your content marketing budget is to create your strategy first and worry about the budget afterwards. This ensures you're planning the content you need to hit your goals and it gives you the ability to see how increasing (or reining in) your costs will affect your ability to produce the results you need. Finally, your plan effectively becomes a business case that you can leverage to try and boost your budget.
Related reads:
10. Choosing the right content marketing technology
"Stand out from the crowd with a content marketing platform."
We just touched on this but it's an important one so it deserves its time in the spotlight — especially given we've just been chatting about ROI.
Your ability to prove the results your content (and by association, your marketing) is driving is traditionally one of Marketing's biggest challenges. Back in the day, this was because most content was done offline, so there wasn't any way to objectively track its impacts.
Then content production shifted online, but analytics and reporting hadn't quite caught up with it yet. Setting up content tracking/reporting was often an intensive, manual process. It didn't help that many companies still thought of their sales and marketing teams as different functions running on different software/platforms. Take it from me that joining the dots was a nightmare.
We'll talk more about our content marketing platform of choice (HubSpot) later on because as HubSpot solution partners, we genuinely believe it's the best platform for growing your business. (Don't just take our word for it.)
Of course, other platforms do exist, so if you want to compare their capabilities, costs, and really dig into whether they might suite you better, Google is your best friend.
Free content marketing help
You'll recognise by now that meaningful conversations aren't possible without a clear understanding of how to plan, source, manage, and share the stories that genuinely resonate with your target buyers.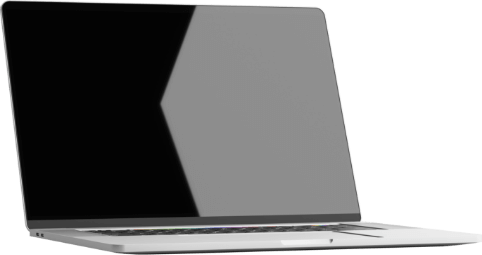 11. Do you need content marketing help?
"They say the pen is mightier than the sword. When the words don't come, it's also heavier. Let a specialist do the heavy lifting."
Content marketing isn't easy. As a form of marketing, it blends several different skillsets, meaning the teams that are best at it have a diverse range of skills they can bring together.
Who's devising the content strategy? A copywriter isn't necessarily the best person to plan how, where, and when content should be created to support your marketing.
Written content does need a copywriter, either to write the content themselves or edit content written by other people from across your business.
If you're going down the latter route, you'll need a writer with especially strong editing (and interpersonal) skills.
Video content is an entirely different skillset. Do you have the expertise in-house?
Copywriters aren't marketers, and marketers (even content marketers!) rarely have the ability to write as well as a copywriter. Who is responsible for using the content once it's been created — uploading it, optimising it, publishing it, sharing and promoting it?
What about the technology expertise? This includes handling any recording technology you use to shoot videos but also technical expertise for your content marketing platform of choice.
Most businesses just don't have the resources to support all these different roles, which leads to underperforming content. Or they hire a freelance writer and think that's all they need, without considering the writer's marketing limitations, or their lack of platform experience, or the fact that they're from a journalism background and know nothing about SEO.
I've always believed that the strongest teams are the most diverse and content marketing really highlights that. It's why we hire writers from a broad range of backgrounds and it's why our content marketing services are deeply embedded in our broader Agency services — so no content is written in isolation and as writers, we're surrounded by all the other experts we need to make our clients' content work for them.
"We have worked with BQ for over a year now. We are certainly not the easiest client to have – we don't 'do' marketing, and are very sensitive about content. However, we have found them to be an understanding and, occasionally, a forceful partner in our emergence into this arena, helping a small team with everything from content to website management to the Hubspot CRM. We'll be staying with them for the foreseeable future."

William Hogg, Senior Analyst, Infospectrum Ltd
12. What is a content marketing agency
"Some agencies make it their mission to help businesses like yours communicate better."
Content marketing agencies actually do much more than just creating content for businesses without the skills or the resources to do it themselves. Because of this, many businesses with the capabilities to do content in-house still leverage content marketing agencies for help.
So what is it they do and how do they work?
The benefits of content marketing services
Content marketing agencies deliver a regular stream of content.
Remember when we talked about consistency? People who like your blog want to be able to know when the next article is coming. And they don't want to miss a post. Google is also interested in blogs that produce content consistently. It shows Google that the blog is active and that the content is timely.
As we mentioned earlier, the content production process can be long and if there's one blocker it can stall completely. Outsourcing your content requirements to an agency removes lots of these roadblocks and streamlines the whole process, so your readers and the robots are happy.
They do the research, so you don't have to.
Authoritative content is well-sourced with credible links back to all kinds of reputable journals, reporters, and data. Fact-checking your figures can take time. So can sifting through all the noise to find the real news. Content marketing agencies typically have large networks of trusted sources across the industries they cover. Many have contacts within those sources, which they can tap up for insights and authoritative quotes.
Other agencies (like ours) book out a brief window of time with the experts within your business, to get their stance on a subject or a clear explanation of how something works. This is much more time- and cost-effective than asking the expert to write it and it helps with their personal branding too, giving them more of a voice and reputation in their communities.
Quality comes first
An agency is only as good as its reputation. That's as true of a content marketing agency as any. When you engage one to support your content marketing requirements, you can trust that they'll have experienced writers, sometimes specific to your industry or niche, taking on your project because the alternative is that you won't come back or recommend them.
Not forgetting…
…that outsourcing your content requirements frees up your time, and that of your team, to get on with the rest of your work. We're sure you're busy enough without adding copywriting to your plate — even if you still keep the content marketing strategy or other content activities in-house. Letting the best people for the job do the job is a cost-effective way to manage content marketing, but it's also generally good business sense.
"Alice is a fantastic copywriter with a great eye for detail and the ability to convert complex ideas and concepts into great content. She is always very professional in her work and a pleasure to work with."

Tony Dolan, Head of Marketing, Conn3ct
13. Unlock the full potential of HubSpot for content marketing
"Make your content marketing easier, quicker, and more accountable with HubSpot."
Today, you only need one platform to grow your business. That's HubSpot.
HubSpot's Marketing Hub and Sales Hub integrate natively with one another (as well as with Service Hub and the CRM) so you can see, at the click of a button, a contact's timeline or which pages the new deal visited and engaged with before it closed.
You can manage all your content production through Marketing Hub, which supports an easily customised blog.
There are also SEO tools to help you appear in the search results.
And HubSpot's analytics mean it's never been easier to report on how your content's doing.
HubSpot makes the process of uploading and publishing content much easier. Its native SEO tools make optimising your blog content for search a doddle. The same can be said for sharing it across any of the social media channels you've linked with your portal.
You might remember, earlier on, I said that the content marketing process was one of the biggest sticking points marketers face when trying to produce content. HubSpot simplifies so much of that middle process, so your team can get on with writing the content in the first place — or reviewing its performance from HubSpot's Analytics Tools dashboard.
HubSpot's top-tier hubs (names Pro and Enterprise) also support some really cool advanced content marketing tools that enterprises or companies with complex business structures will really benefit from. Content partitioning springs immediately to mind, a function that means only the right teams from across your organisation can access certain areas of your HubSpot — for example, their regional blog — even when all the teams are operating out of one centralised instance of HubSpot.
You might also be interested in:
Regional Content Marketing: How to Handle Your Narrative When Expanding into New Territories
14. BabelQuest's content marketing services
"Delivering quality content on a consistent basis is hard. How can we help?"
The way we see it, content is one cog in your wider inbound strategy. So our inbound strategists will work closely with you from day one to understand how your business helps its customers, who you're trying to reach, and what content will bring that relationship to life.
Then liaise with our copywriters, who'll translate the strategy into content that cuts through the noise. Lean on our editorial process, which we've whittled into an efficient framework. Share the stories and insights that set your business apart. Distribute or use your new assets as part of an integrated inbound strategy with visible impacts and measurable ROI.
Starting with your content strategy
Before we can meet your content requirements, we need to understand them. To get there, the inbound strategist leading your Strategy Phase will ask the right questions and find the answers we need to plan a solid content strategy around your business goals.
Depending on the nature of your campaign, we might recommend a strategy involving:
How-to guides
Editorial articles
Animated videos
Industry white papers
Comprehensive pillar pages
Entertaining quizzes
Quick checklists
Compelling case studies
Informative product sheets
Helpful FAQ pages
...and much more
Translating your insights into content that performs
No one knows your business like you do. To create content that speaks in your voice and reflects your brand, our copywriters have adopted an interview process designed to help them access the breadth of stories, insights, and experience across your organisation.
We don't always need to speak with an expert, but when we do, we'll be the first in line to book a meeting and dig into the topic with the people who know it best. So whether our copywriters are interviewing you, your product specialists, a senior stakeholder, or your most valuable customers, they're able to create content true to you and your brand.
Read More: 5 Ways to Create Better Blog Content
"Over the past year, Aaron has sourced and written numerous pieces of content for our various Lufthansa Group B2B target groups. With his positive and helpful manner, Aaron has been a pleasure to work with. He was very quick to understand our complex B2B offering as well as customers' needs, and managed to provide relevant and engaging content from a simple brief."

Pia Maynard, B2B Marketing Manager, Lufthansa Group
Cross-industry content expertise
Industry experience is important to our clients. It matters to us, too.
Customer stories that bring to life how changes in consumer behaviour are evolving market research practices.
Long-form thought leadership expounding on the future challenges facing the transport and logistics industry.
Guides to making more informed purchasing decisions within material handling.
How-to articles for IT professionals managing secure infrastructure.
Over the years, we've written for dozens of sectors, so whichever industry you hail from, you can depend on our copywriters to unpick the threads and get to the source of the real stories reshaping your field or business area.
15. Say hello to our content marketing experts
"Whatever your needs, our diverse team of copywriters, novelists, storytellers and content marketers is here to help."
Today, Content is its own team within the larger Agency function. As our principal copywriter, I work with the team on a daily basis to review their drafts and support their development.
We're a diverse bunch from all walks of life. Look beyond the processes, the templates, and the technology we use to support our Content Services, and you'll find a team of creative writers, journalist graduates, academics, and novelists with a love of language that translates directly into the words they put on the page.
Some of us have published books. Others know exactly how to best write for SEO. We love writing and learning about writing in all its forms. What could we be drafting for you?
"I think the team you've got together right now is very strong and very determined. We were very impressed with your copywriters and we went away so happy knowing that our content and our strategy is in safe hands."

Mo Rassolli, Business Development Manager, TrendScout
Read more of our customer reviews at the HubSpot Partner Directory.
16. How we influenced almost £5 million in revenue through content [case study]
"See how content played a key role in influencing millions of pounds of pipeline and deals closed for one manufacturing client."
Vacuum Furnace Engineering (VFE) provides a range of equipment, sales, servicing and upgrade options to the heat treatment industry. To meet its ambitious growth plans, VFE sought to diversify from the aerospace industry across a range of target sectors, including power generation, motorsport and pharmaceutical, as well as the general engineering and heat treatment sectors.
VFE approached BabelQuest for help unlocking the full potential of the HubSpot platform and adopting an inbound strategy that would engage these markets.
We began with Inbound Strategy Planning to get 'under the hood' of VFE's business.
Over the course of four key workshops, we helped to define and develop the company's core messaging, its target customer 'types', and content insights. This provided our strategist with all the data she needed to create a targeted inbound plan aligned to VFE's goals.
Based on our existing experience and what we had learned about VFE's business, we recognised that the scope of the plan needed to extend beyond marketing support to include sales and marketing alignment and technical CRM management to deliver tangible results.
On our advice, VFE adopted the full HubSpot Growth Platform, which offered the most cost-effective way for them to unlock the data infrastructure they needed to track their marketing campaigns and report on revenue (forecast and closed).
If this doesn't sound content-focused to you yet, that's because all the content we created was in the context of VFE's overarching plan. Every piece written tied in directly to a new product launch or brand awareness campaign, and VFE's use of HubSpot and its strategy phase were instrumental in making sure we a) got off on the right foot and b) could track, down the exact figure, how much revenue our content and marketing was influencing.
Check out the full case study to see what we did next and exactly how we helped VFE to generate a multi-million-pound pipeline.
Fancy Growing you Pipeline with Content?