If you're wondering how to do a content marketing audit for your business, we're here to help with a step-by-step guide and a free template to get you started.
There are lots of reasons why you might find yourself needing to conduct a content audit for your business.
You need to get a comprehensive view of the content offered on your website.
You want tips on how to create a content strategy that produces results.
You're looking for quick wins that can easily boost your content performance.
You're keen to uncover where you can improve your website conversion rate.
In the current climate, it's more important than ever that you can prove the value your content is delivering. A comprehensive audit can provide those insights. It can also help you to plan your content marketing going forward by revealing which pieces of content are delivering the best results and which areas you have yet to create content around.
"Like anything, one of the hardest parts about creating a new content strategy can be knowing where to start. A content audit solves that problem, giving you a foot in the door to what's working, what's missing, and what to do next." Aaron Aquilina, Copywriter, BabelQuest
In this article, we'll walk you step by step along the process of conducting a content audit. To help you organise your findings, we're also offering you a free content audit template.
Prefer to download your free content marketing audit template now? Get your copy here.
What is a content audit and how is it different from a regular marketing audit?
A content audit is a systematic review of all the pieces of content your company has created to date. If you create a lot of print material, you may wish to audit those too, although the process outlined here concerns website content.
Online content is especially suited to audits of this nature because of its digital footprint. By reviewing your analytics tools of choice (HubSpot Marketing Hub, Google Analytics etc.), you will discover all kinds of metrics that provide insights into what your visitors are engaging with and how your content is performing.
What does the average time on page tell you about how blog visitors are engaging with your articles?
Could a high bounce rate highlight opportunities to include/update internal links between your blog posts?
Are your articles optimised for search — and are search engines recommending them to their users?
Does your content have unique meta descriptions to drive up click-through rates?
What does the conversion rate tell you about the strength of your calls to action or the relevance of your premium content offers?
You might look for all of these things or you might categorise your assets by different criteria. Either way, when you audit your content, you're building up a picture that reveals exactly what content your company has published to date and how successful it's been.
In the short term, this can highlight quick wins. Longer-term, the insights gathered can inform your next content strategy as well as providing valuable findings your other customer-facing teams can use to improve the way they engage their audiences.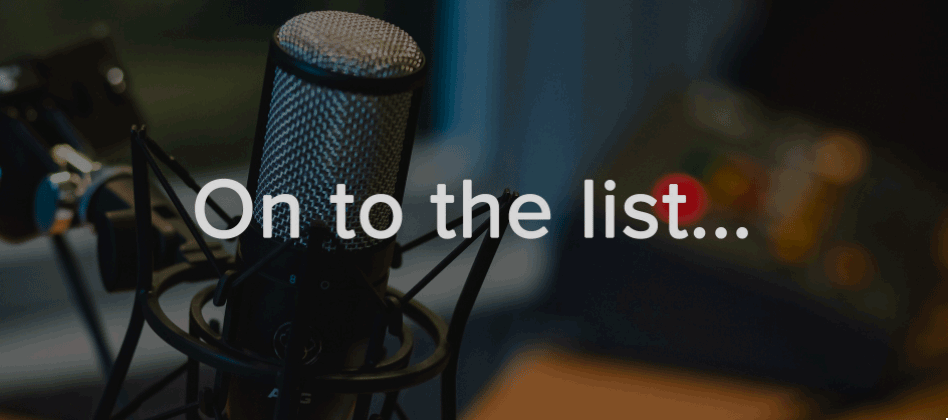 How to do a content marketing audit for your business [ + template]
1. Collate and categorise your content
Begin by creating an inventory of all your website content. This will give you clear visibility over all the pieces of content your company has created, perfect for building on your next strategy and spotting trends in the data later on. With each entry, link to the piece of content.
Keep your inventory simple. An Excel spreadsheet or Google Sheets is perfect for documenting and sorting your findings. We'll go through all the columns you'll need further on in this article.
In case you missed it earlier, download our content audit spreadsheet template to get started straight away.
Content can be created in some unlikely places, so make sure to look in all business areas. Here are a few examples of the types of content you could find just in marketing and sales:
Marketing content examples:
White papers/ebooks/guides
Checklists
Infographics
Podcasts
Newsletters
If you have lots of customer testimonials, track these in a separate tab, noting where they're currently used. They'll act as a useful resource when you're creating future content to illustrate your expertise, making your content more authoritative and ultimately more persuasive.
Sales content examples:
Brochures
Proposals
Slide decks/presentations
Price lists
Product specification sheets


2. Group your content into similar categories
Add two columns, one for labelling the format of the content (article, white paper, video, infographic etc.) and one for the topic it relates to. Keep your categories simple and be consistent so that you can easily filter by type later.
Haven't categorised your articles by topic yet? This article on topic clusters will explain everything you need to know.


3. Define who and what each piece of content is for
Now you have an overview of your content, it's time to dig a little deeper. Is the content relevant to your target buyers? Where along their buyer's journey does it hit them? In a nutshell, why was it created in the first place?
For this stage, create three new columns: Persona, Stage (of the buyer's journey), and Purpose
As you work down your inventory of content, you will start to draw some interesting observations about your reservoir of content. Does it actually align with the audience you're trying to reach? Is there a range of awareness, consideration, and decision-level content? And does it all have a purpose?
Identifying your content goals
Knowing the objective of a piece of content is crucial. Even if it seems like it's unnecessary to you, another person in the business could find it invaluable for a reason you hadn't considered. Make sure you interview the people who actually use the content to understand its purpose.
Here are a few examples of different objectives for a piece of content:
To convert a website visitor into a lead
To demonstrate past results and expertise
To inform a prospect about a specific product in more depth
To get over a common objection during the sales process
At this stage, you will also want to take note of where the content is available. Is this something which only gets sent out directly to prospects by the sales team? Is it gated on your site or is it sat open for anyone to read? Create a column and populate it accordingly.


4. How is the content performing?
An effective content strategy depends on content that delivers on its goals. To really understand the role of each piece of content, you need to see how it's performing. But you'll likely have a lot of content in your inventory, with lots of different goals or objectives, so it wouldn't be fair — or helpful — to review them all using the same performance metrics.
Instead, look appropriate metrics for each piece of content. For example, if you have a gated guide created to generate leads, look at the conversion rate of its landing page and the click-through on its calls to action. If your articles are aiming to raise brand awareness, look at Visits and Traffic metrics (and potentially the conversion rate to subscriber).


5. Content marketing audit complete: what next?
Now that you've categorised and analysed your content, it's time to start working out what to do with it.
If you're reporting on content performance over a certain period of time, your findings will give you plenty of observations to document in your report or discuss in the meeting.
If you're planning for the next campaign or content strategy, the insights you've gathered can be used to make data-driven decisions based on how your content is really performing.
You might be creating a new or updated content calendar, in which case review your audit for content that fits into the new topic or theme. You may discover some quick wins to link into your topic cluster or optimise for the new campaign.
If this is the case, aim to attach one of the following categories to each piece of relevant content:
No change needed. This piece of content is working really well and doesn't need changing at all.
Delete. It could just be badly executed or it could be so old that it no longer makes sense for your business — either way, it's not staying.
Optimise. You see promise in this piece of content, it just needs a few tweaks to get it right. That could be adding some up to date information or doing a quick copy edit.
Re-write. Perhaps the tone of voice needs addressing or the information is out of date. If you need to make significant edits, you can add an editor's note acknowledging that the piece was originally published on X date but has been updated, and re-publish it.
Repurpose. You might have an infographic that's just been floating around — consider putting it into a blog post and making more of it, then sharing out on social media with sections of the infographic as preview images. If you find a valuable piece of un-gated content that's currently in a PDF, consider turning it into an article that could help you to be found via organic search with a great conversion point.
Remember, with so much content out there, yours need to be as helpful and engaging as you can make it. If your content doesn't meet your quality standards, mark it as needing work or even consider getting rid of it.
For example, consider an 'article' coming in at 200 words that announces an award your organisation won five years ago. Maybe it's time to delete that page and add a section to your site displaying the award logo instead?


Prefer an expert opinion? Get in touch
You've now got all the steps you need to audit your content and make a plan of action for how to tackle each piece.
I know it can seem like a challenging task, particularly when some of that content might be hidden in the inbox of the sales department but honestly, it will be worth the time invested.
Creating quality content that's not only engaging but converts your visitors isn't easy. You may feel as if you're out of ideas for content that will produce the results you want to hit.
If this is the case, get in touch to request a content audit. We've spent years helping businesses successfully utilise HubSpot for content purposes to generate results. Let us help you and together we can fill the gaps in your content strategy.
We are hiring!
With a variety of roles available, we want to hear from you! Take a look at our latest vacancies…