How HubSpot's Service Hub features were used to track and manage an internal change log process.
BabelQuest had the requirement for internal HubSpot users to request changes and updates to the HubSpot portal, such as custom property creation or new user's added, in a tracked and managed way.

This was achieved using HubSpot's Service Hub. A 'HubSpot Administrator request' form was built out utilising both contact and ticket properties to capture the information about the request and the requester. Submissions of this form created a conversation in an 'Administrator Inbox' which were associated with a ticket record that was also created on the 'Administrator Requests' ticket pipeline.

Pipeline automation was used to push the request ticket along the pipeline, sending out communications and creating tasks as required.

This process enabled the the automatic collation of a 'Change log' (the ticket database) and for requests to move through an approval and priority process before being assigned as an action to the HubSpot Administrator.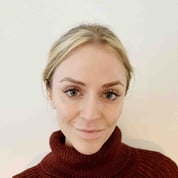 Author: Hannah Fisher
HubSpot CRM Platform Consultant