Want to know exactly what people thought of your webinar but don't have time to manually send it? Here's how to do it automatically.
Step 1: Set up integration
Ensure your zoom integration is turned on syncing correctly. See our other hack on how to do this.
Step 2: Create property
Go to Settings > Properties > Create Property
Select drop-down select as field type
Name it 'Webinar Survey Send'
Add 'Yes' and 'No' as options
Step 3: Create workflow
Go to automation then workflow and create workflow from scratch
Set up the trigger to be when an event occurs
Select trigger as property changed > select 'Total number of webinars attended' is greater than or equal to 1
Add action > Change property value
Select 'Webinar Survey Send' is 'Yes'
Add delay 24 hours
Add action > Clear property value > Select 'Webinar Survey Send'
Top tip: Adding a delay of 24 hours allows the survey to be sent automatically via the survey automation in step 4. You need to clear the value afterwards so that the contact can be re-enrolled if they sign up to another webinar in future.
Step 4: Send survey
Go to your survey and build out your requirements
Click on recipients
Click 'Start from scratch' > 'Create criteria'
Select property 'Webinar Survey Send' is 'Yes'
Ensure the box for 'When the recipient meets the criteria' is ticked
And ensure these boxes are ticked for re-enrolment

Click publish!
This hack is great for when you have regular webinars being run by multiple people but you want to ensure consistency. Taking the manual element out of the process removes the risk of human error whilst ensuring your team get timely feedback from those who attended.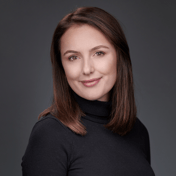 Author: Bridget Reid
Principal Marketer