In this article, we'll explore how to automatically calculate the AOV of each of your customers.
As a business owner or marketer, understanding your customers is crucial for driving growth and profitability. One key aspect of customer behaviour is their average order value (AOV) and total revenue.
Total Customer Revenue
'Total revenue' is a default HubSpot company calculation property that totals the value of closed won deals associated with the company. This is set automatically by HubSpot.'

This default property will be used to calculate the average order value of a customer.
How to build a 'Average order value' calculation property in HubSpot
Step 1:
The first step will be to create a customer calculation property 'Number of Closed Won Deals'.

To do so navigate to Settings > Date management > Properties > Create property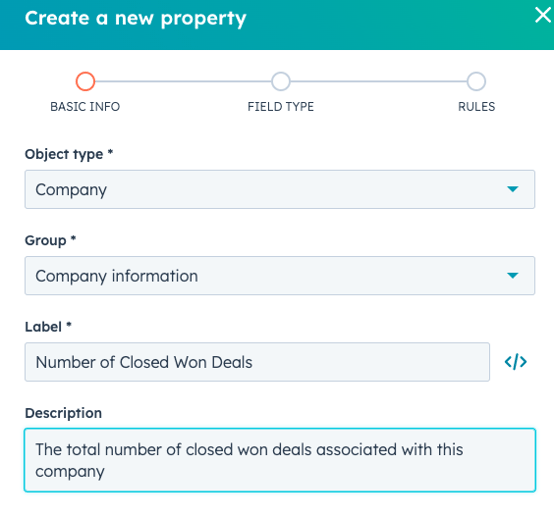 Select the Object type 'Company' and input the label and description details for the property. Next select 'Calculation' as the property type.

Then input the formula as shown below: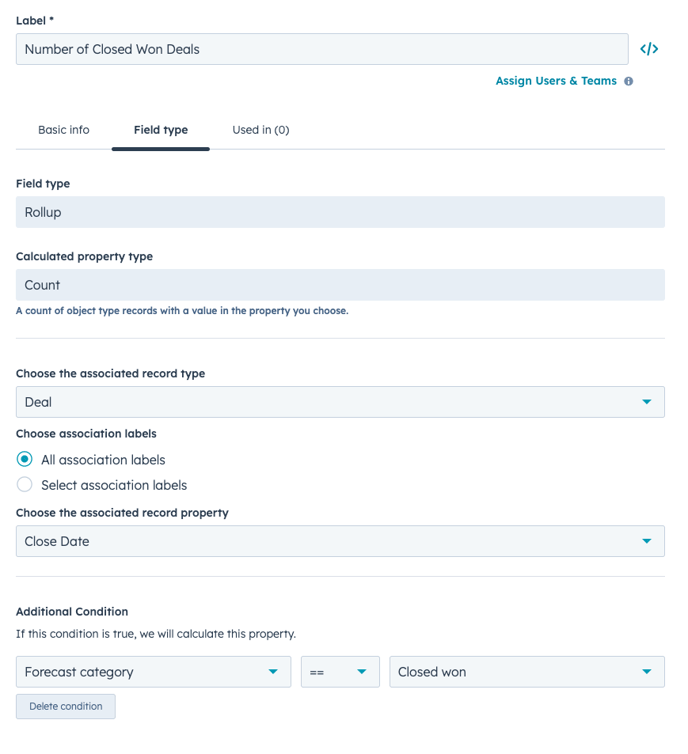 Step 2:
The next step is to use the default 'Total revenue' property and your newly created custom 'Number of Closed Won Deals' property to create a custom calculation property 'Average order value' as below: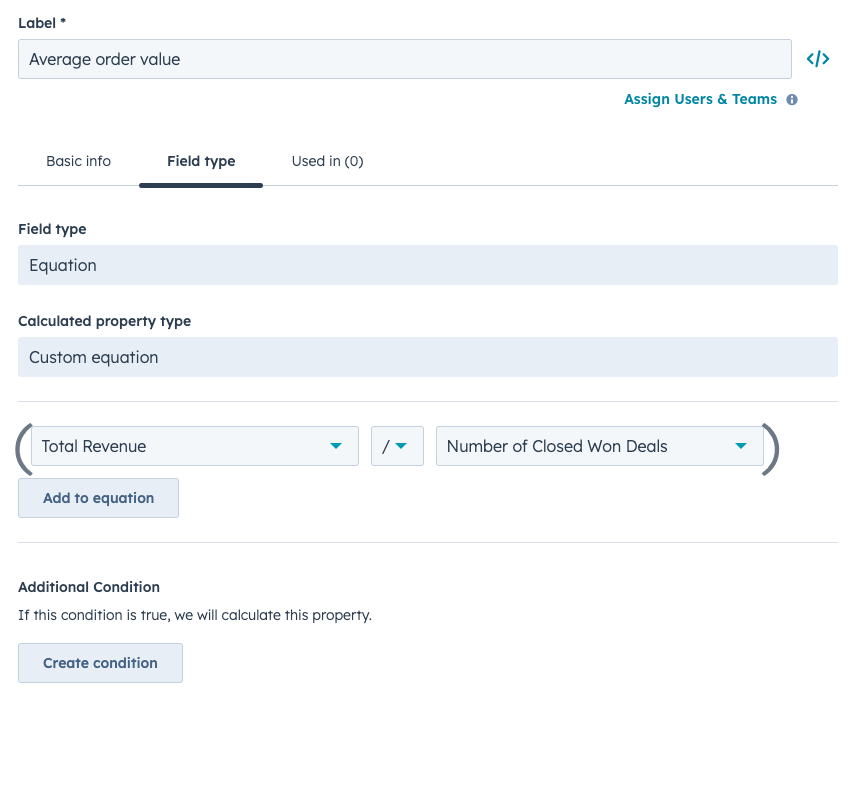 These properties will now be populated and ready for you to use in your reporting!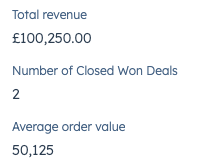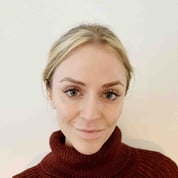 Author: Hannah Fisher
HubSpot CRM Platform Consultant