Learn how you can use a form on your HubSpot landing page to create pre-filled documents like contracts, scoping documents and more.
We wanted to try something a bit different for one of our latest resources - the HubSpot CMS scoping guide. This resource is designed to help people scope their HubSpot CMS website and actually creates the document for them. Once the form has been filled out, the user gets sent a PDF version as well as an editable Google Doc with all of their responses from the form already added which they can then share with anyone else in their business.
To do this, we used a HubSpot landing page, Typeform (paid - but you can use any form builder including HubSpot's native builder) Zapier (free), Google Sheets and the Google Sheets plugin Document Studio.
Watch the video for the walkthrough: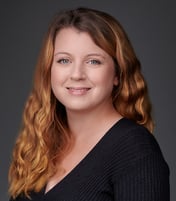 Author: Hollie Higa
Head of Marketing