Use an often under-utilised tool to manage feedback on your website pages, set deadlines and owners.
Collecting and managing feedback on website can be difficult and messy. Within the CMS tool, you can directly comment or add a task to a page! You can tag individuals, add links, etc. Anyone who is tagged will get email notifications taking them straight to the page and the comment. They can directly reply to the comment. This helps keep all comments & tasks in one location.
Adding deadlines and reminders to tasks, will help the team prioritise...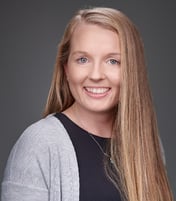 Author: Laura Shelton
CMS Project Lead