A bit about me
My name is Laura Shelton and I'm the Head of CMS at BabelQuest. In the CMS team, we've worked across various industries and business sizes with individual website requirements. My main focus is to lead my skilled team of consultants, designers and developers to deliver an Elite level of service to our clients.
The industries where I gained my experience have varied from energy, recruitment, international development, NHS, to the motor industry.
I was awarded a BA hons in Marketing, Advertising and PR at Birmingham City University.
Clients I've worked with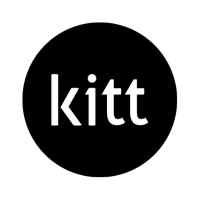 About my role
As the Head of CMS, I'll make sure the right people are assigned to your team and that your project is delivered on time, to budget and it'll exceed your expectations.
On any typical day, I might be:
Liaising with prospects on how we could build their shiny new website
Researching new CMS processes, reviewing our processes, identifying gaps and implementing changes
Checking in on our project statuses and supporting with ideas to overcome hurdles
Managing the relationship with our partners
Preparing reports for various parts of the business
Checking in with the CMS team on their projects and career development
Reviews for my work
I had a very good experience with BabelQuest. For our brand Mitsubishi Forklift Trucks, we searched for a new agency to build our new website for all local business units. Quite some work, but with the help from BabelQuest it was a very nice ride. Their projectmanagement is excellent. Their patience and our trust in them was very important to me. We are now investigating to let them also help us with all online activities.
Danique Folkerts
Marketing Communicatie Manager, Mitsubishi Forklift Trucks
Great - very professional. Very impressed with Gem's technical skills and Laura's management of the schedule. "Can do" attitude from both.
Adrian Booth
CIO, CEG Digital
The team at BabelQuest were excellent to work with from start to finish. They took the time to understand our needs, helped shape a vision for our new site in line with our budget and nailed the brief. Big thanks to Lily, Vaughn, Laura, Abi and Justyna!
Josh Lowth
Marketing Director, Microgenetics
It is a great pleasure to work with Emma, Kaleb, Vaughn, Laura and Stevie - focused on achieving our UK marketing strategy. Creating great content for blogs (including content offers); supporting the creation of new website templates, and more. I would recommend this experienced team of marketers - all focusing on their niches and strengths - to accommodate our branding requirements.
Deborah Gregory
Marketing Executive, Mitsubishi Logisnext Europe B.V
My HubSpot Credentials and Certifications
Take a look at my HubSpotConnect page to view my certifications.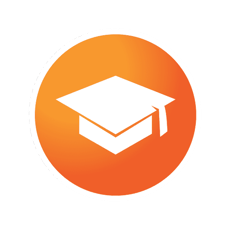 What I love about BabelQuest
At Babelquest we have the freedom, empowerment and trust to fulfil our roles in a way that works for us.
I am able to introduce new processes, systems, manage resources and share my ideas with a team of open minded and enthusiastic individuals who want to help and work towards shared goals. As well as having the flexibility to manage my own workload & priorities alongside my personal life.