Do you run LinkedIn events but don't have time to manually insert your new contacts into HubSpot? With the help of Zapier and a quick integration you can have a list ready for you to nurture.
LinkedIn events are brilliant, they can gain lots of interest and if you're using a form for people to sign-up to the events, even better. But, as of writing there isn't a native option to automatically sync contacts generated on LinkedIn to HubSpot. This means it's a manual task of downloading your contacts from LinkedIn and importing them via a spreadsheet into HubSpot. Not exactly the seamless CRM experience you're after.
Luckily, with Zapier there is an easy zap you can create for your events to make life a little easier for yourself so let's look at a few steps on how to set that up.
Unfortunately, for you to be able to use this feature in Zapier you will need a premium account but if you already have one lets crack on.
Step 1:
Firstly you want to decide where these contacts are going to go. This integration only works with static lists which is a bit annoying, but better than nothing. So firstly you will want to set up your list. This will be used later for adding to workflow and if your like us adding them to subscriptions lists (you can find out how to bulk do this in another one of my hacks!)
Step 2:
When you have created your new zap, you're going to want to set up the initial triggerIn the search bar look up LinkedIn and you will see the ads section. Now I know the forms for events aren't ads but bear with me here.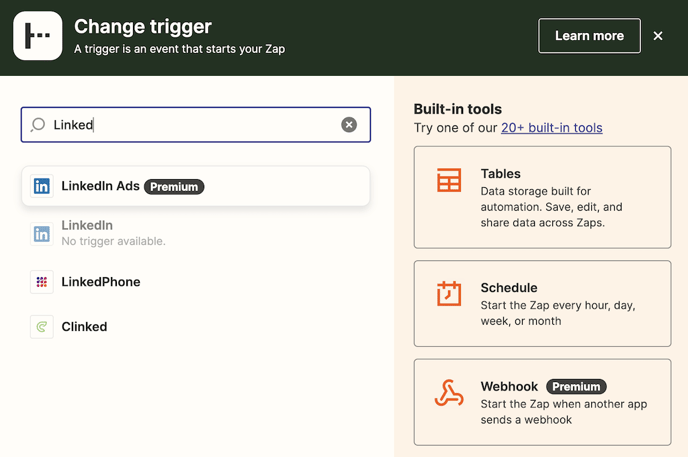 Once you have selected the correct option, you will be asked which forms you want to pick. This hack can also be used for generic lead gen forms on your LinkedIn page too, which is handy but for the purpose of this hack we are going to select the event form.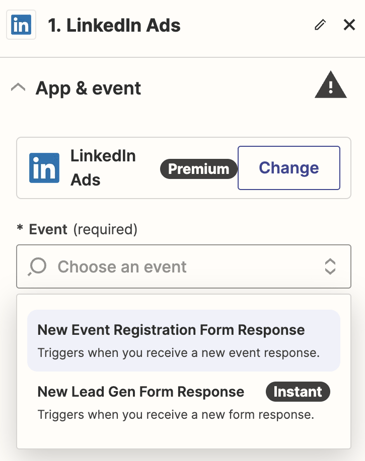 After this you will be asked to connect your LinkedIn account. This will come up as a personal one, thats okay, you will be selecting which business you want to use the zap for when you move onto the trigger.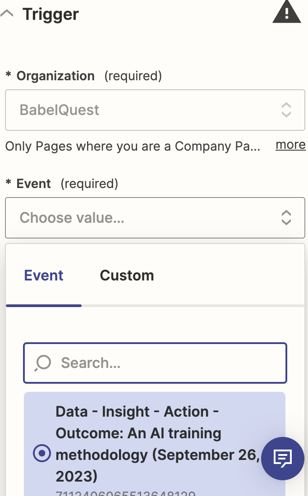 This is where you can select the event you want to gather contacts from.
Step 3:
Once you have finished and tested your first step in the zap, you then need to set up the HubSpot part. This is really simple, for this action you want to search and select HubSpot and 'Add Contact to List'.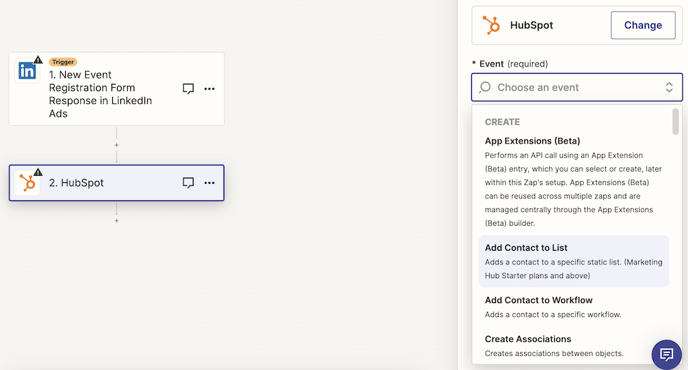 Next you will connect and select the HubSpot account you want your integration to work in and for the action you will select the static list you created earlier.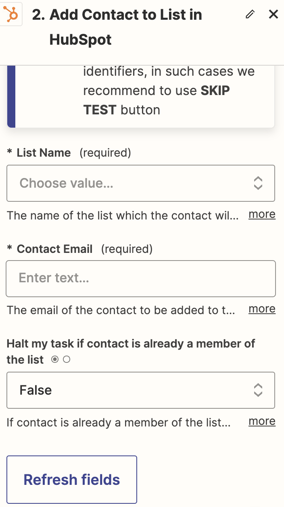 Once you have done that then you will select the data that you want to have in your contact record, such as Name, Email, Industry and Job Title. Once you have done all this then you can test the zap and set it live!
Now you've done all that, what else can you do? There are a few ways you can use the data. Such as adding it to a nurture workflow or as I mentioned earlier, sign them up to the relevant subscription.
* Note: A zap will have to be created for each event or modified for new events. *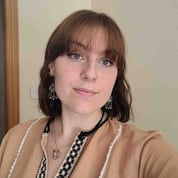 Author: Mia-Jean Lee
Digital Marketing Executive