Find out how we used a combination of personalisation tokens and smart content to create personalised landing pages which show our contacts what we know about them, and share content with them that is related to their own interest areas.
Personalisation has been proven to increase conversions, customer loyalty and email CTR. The common uses for personalisation tends to be the standard tokens; first name, company name, etc. But, we wanted to take things a step further by creating a landing page that is fully personalised to each contact, automatically.
Let's start...
Our developer, Justyna, created a module to be used on the landing page which worked in a similar way to our programmable email module. It gives the page editor options to display content related to different interested areas assigned in our 'Master Content' HubDB table.
This is what the module looks like on the landing page: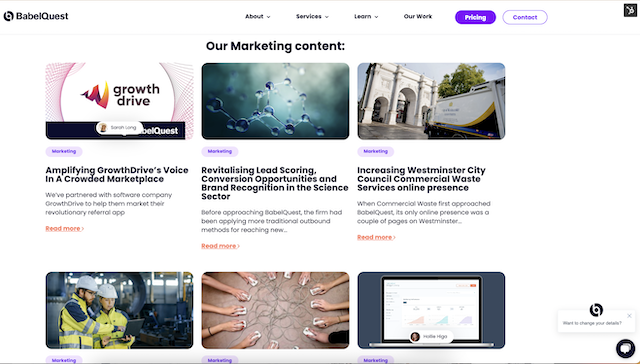 This is what our 'Master Content' HubDB table looks like. You can capture any information that is relevant to what you will want to display, but for this Hack the key one is 'Interest area'
Create your interest area lists
Once you have a module which can display content for different interest areas, you need to segment your database into those interest areas and create active lists for each (you can find more info on how we did that here - but how you do it depends on your CRM setup).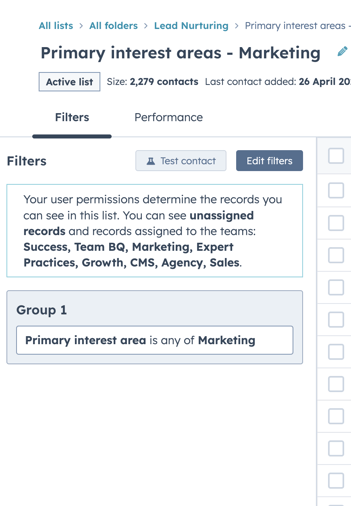 Set up your smart content
Now you have both of these things created, head over to your designated landing page and set up the smart rules for your 'Related Content' module.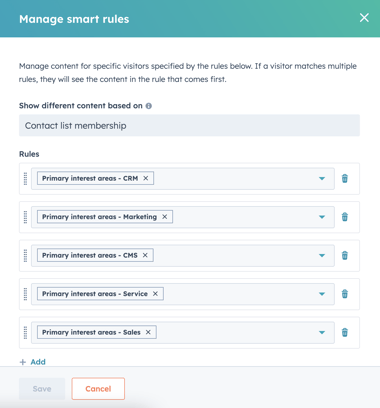 Manage your smart rules and select each rule to the designated interest area for your showcase module.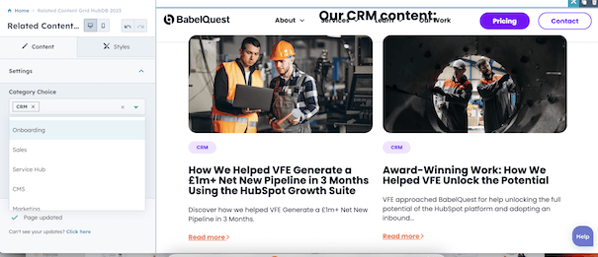 Too many tokens? Never!
To add to the personalisation, we added in contact tokens showing each contact what we knew about them. This also shows what their primary interest area is (which you'll remember drives the content seen in the module above) which they can update using a chatbot on the page.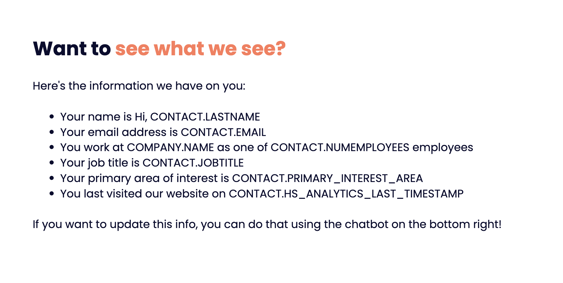 The power of personalisation!
The limits of what you can do with personalisation are endless and there are always new ways to incorporate it into your strategy. The build of this page took a lot of work and perseverance to test the criteria but it was worth it. We have included the link to the page in all forms of email communication to contacts, making sure they are seeing the content they actually want to see which can be bookmarked and saved to revisit when more content has been added.
How would you put this hack to use?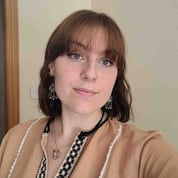 Author: Mia-Jean Lee
Digital Marketing Executive