This work was awarded HubSpot's 2016 International Grand Prize for Sales Enablement. Read how we did it below!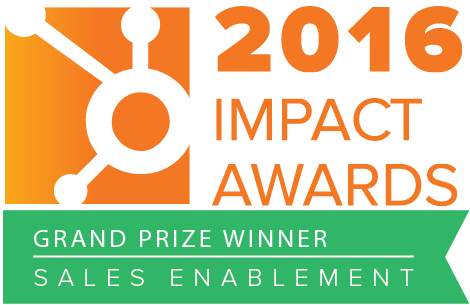 "BabelQuest expertly implemented a comprehensive, multi product solution to help their client adapt to the shift in buyer behaviours that challenged their business. Using a holistic inbound marketing and sales solution, they generated hundreds of prospects and millions of pounds worth of pipeline that has been instrumental to their clients' business growth and resulted in an impressive success story."
Patrick Shea, Director of Partnerships, HubSpot

LAN3 have grown from modest beginnings as a networking reseller to one of the UK's leading providers of Secure Infrastructure. Back in 2008, Martin Jones and Steve Thompson created a two man start-up, working from their respective homes.
Fast forward to 2015: LAN3 had established themselves as an innovative business with a significant customer base and more than £5m in annual revenue, and had set themselves an ambitious annual growth target of over 30% a year for the next two years.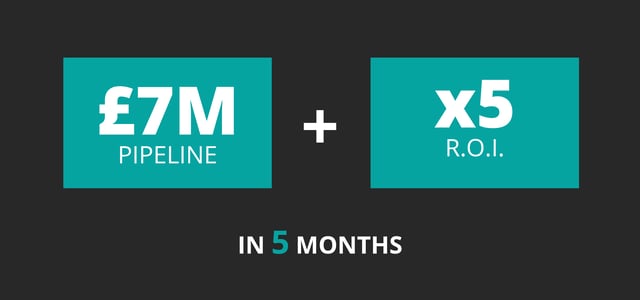 LAN3's challenge
Martin and Steve realised that the traditional marketing methods they had used (including telemarketing, trade shows and email) were not generating enough leads and sales to meet their growth target. In addition, they couldn't identify any deals that had happened as a result of an enquiry coming through their website - not one!
The enterprise IT market in the UK was also undergoing disruption due to changing technology, most notably the move to cloud computing and from wired to wifi, which elevated networking (traditionally the boring bit of IT) to the most critical on-site issue for IT managers.
Just as IT Managers were now faced with a fundamental shift in how to manage and secure access to IT services, they were beginning to think differently about solving those challenges. These potential prospects were changing the way they made their purchases, researching their business problems online, and involving salespeople much later in their buying process.
Addressing the challenge
Recognising this shift in buyer behaviour, and that LAN3's website and digital marketing had not adapted to it, Martin and Steve made the strategic decision to move towards inbound. The first step was to hire an experienced Inbound Marketing Manager (Paul Sweeney) to implement the change in direction. The next was to get some expert help from a leading Inbound Agency, so they invited BabelQuest (that's us!) to implement HubSpot, provide guidance on inbound strategy, deliver marketing activity and engage with the sales team.
We also brought our own trademark energy and innovation to the party, and the results were explosive!
What we did
Right at the start, we ran workshops to ask LAN3 the big important questions about who their buyers really were, and how exactly LAN3 solved their problems. We identified missing steps from the buyer's journey in their marketing, and researched what was going to fill those gaps most effectively. We looked at the capacity of the sales team in handling inbound leads, and agreed a plan for building the right foundations, in order to create a huge impact in a short space of time.
Within the first three months, the foundations were complete
We put in place:
- an entirely new website in HubSpot
- a complete inbound funnel with new buyer-focused content, conversion paths and defined goals
- an automated sales enablement process and training for the sales team
We even managed to squeeze in an enjoyable week in Boston at the INBOUND conference, immersing ourselves in the inbound community and the nightlife!
The next step was to create the first high-impact campaign
This involved:
A research project: a survey and 'State of the Industry' report for existing customers and prospects

Buyer-focused content for marketing channels and for the Sales team to promote

Highly targeted promotion on LinkedIn and Twitter

Adding enrichment data to leads at the Marketing Qualification stage using HubSpot Sales

Adding a 'play' for the Salesperson based on the contact timeline and persona profile. This is advice to Sales on how to open the conversation in a way that is helpful for the buyer, and how to bring the call to a positive next step.
Then we really turned on the magic...
Gem, our Inbound Consultant, worked daily with Paul (LAN3's Marketing Manager) to interpret results and implement continual incremental changes to boost the performance of the new website

Our Campaign Centre tool brought accountability and visibility to all of the inbound activity and results across the team at LAN3 and BabelQuest, and helped us remove roadblocks and accelerate progress

We built workflows that helped Sales to engage with a lead, and to register deals with vendors. This reduced admin and speeded up the process of getting pricing support

We improved Sales qualification and feedback to marketing with a clear 'advance/nurture/disqualify' approach at the connect stage. This helps us continually improve the quality of the marketing content to generate the right type of leads

Clear reporting was introduced to make sure every lead was picked up, and that connection attempts were made. Nobody now gets left behind because 'Sales are too busy'!

HubSpot Sales PRO was used to prioritise active prospects. Being able to see which prospects are currently most active provides useful context for Sales when they call those prospects; this has a massive effect on advancing Sales opportunities
We implemented HubSpot CRM and created views of the funnel that showed the impact by deal type, by vendor and by lead source. This enabled real-time decision making that opened up a significant pipeline of funded support from LAN3's key partners.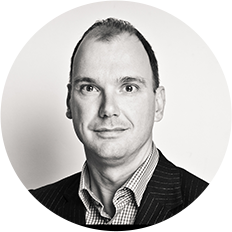 "Apart from the remarkable contribution to our growth and pipeline, our customers read our blogs and get a much better understanding that we are experts in our field. I think new customers in particular feel they see us as less of a risk – they see that we are continually publishing articles which show that we understand the problems they are facing."
Martin Jones, Managing Director, LAN3
The results
Integrating the marketing and sales activity provided an unprecedented amount of visibility into LAN3's pipeline. The survey campaign was initially thought to have been moderately successful, but as the responses and downloads moved through the funnel towards conversations with Sales, the huge impact of what was happening quickly became apparent. The conversion rate on leads was much higher than even we expected!
With 86 qualified opportunities in just 10 days, a bottleneck had appeared with the Sales team, so we used HubSpot Sales PRO and HubSpot CRM to identify those buyers who were most active in the funnel, and to quickly advance those opportunities to the technical pre-sales team.
Within just five months of LAN3 deciding to start with inbound, this is what their funnel looked like: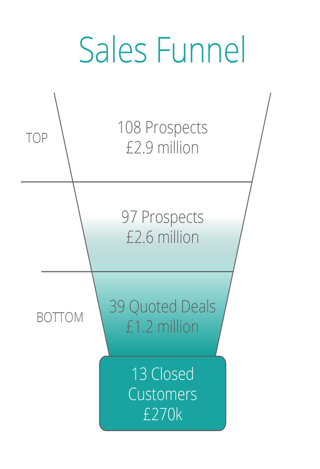 Ongoing content production and audience engagement is continuing to fill the top of the funnel, as Sales close opportunities at the bottom.
In their very first year of using inbound and HubSpot, it is clear that we have helped LAN3 establish a process for scalable and predictable revenue growth.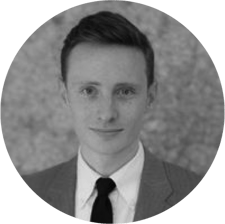 "Inbound has certainly played an important part in meeting our growth targets this year. Using Hubspot has also given us a professional marketing process from start to finish. We use it to incubate each lead that comes in, wherever it has come from, and monitor that lead from start to finish. This demonstrates to the vendors that our marketing is effective and accountable, and encourages them to give us more Marketing Development Funds, which helps us to keep growing,"
Paul Sweeney, Marketing Manager, LAN3
The positive impact on LAN3's confidence in their own capabilities, in particular where we have helped them to focus on what their customers love about them, has been just as satisfying for us here at BabelQuest as the improved metrics in marketing and sales.
Our aim is always to help our clients grow their business through improving their communication, and it has been hugely rewarding to see LAN3 do exactly that.
You can read more specifically about our understanding of, and experience with the IT channel here.
For a deeper dive into what you can do now to go Inbound, get a free coaching call with one of our Inbound Consultants by getting in touch now:
About the Author
Becky Murphy
Inbound Marketing & Sales Strategist