Case Study
LAN3 Ramps Up Year-End Sales Activity to Smash the Numbers with BabelQuest's Frictionless Selling Strategy
Since 2008, Oxfordshire-based secure infrastructure provider LAN3 has enabled organisations across healthcare, academia, and at the enterprise level to drive business development and meet modern IT needs through the provision of innovative network technology.
In 2019, LAN3 turned to BabelQuest to help it enable the sales team, align sales with marketing, and transform the sales process to maximise business ahead of the year-end. Eight weeks ahead of the year-end, their Sales Director wanted to launch a campaign to close as much additional business as possible and smash their gross profit targets.
His team had been using account-based outbound marketing campaigns and were working with a PR firm to generate all kinds of engaging assets, but content being a long-term game and the average sales cycle sitting around three months, these were not immediate solutions to the ambitious challenge the Sales Director had set for himself.
Industry
Company Size
Location
55
opportunities generated during the 6-week campaign
37
opportunities won within the 6-week campaign
45
times ROI on campaign spend
The business challenge
With LAN3's marketing manager of many years having recently moved on, the Sales Director came to us to see what we could do from a marketing perspective to combine inbound marketing with sales enablement and help them to generate more leads that close.
Sitting down with the Sales Director, our Head of Revenue Eric Murphy looked to HubSpot's flywheel model to discover where the quickest, most efficient opportunities lay. The length of the sales cycle ruled out new business as a realistic avenue, leading us to consider the possibility of re-engaging LAN3's existing customers as this revenue source.
With this in mind, they identified a suitable product opportunity in upgrading existing customers to Aerohive NG. If the team could close just 75 deals with existing Aerohive customers, he would exceed his sales target and he would be helping his existing customers to get more value from the platform.
What could we do to help his team to close those deals and secure the additional revenue?
Helping the client to sell more and grow better
We kicked off the project with an onsite discovery and planning session, generating a clear picture of the client's KPIs, their challenges, and the existing sales environment. In particular, the Inbound Strategy Planning uncovered all of the key numbers that needed to be hit:
How much gross profit needed to be made?
What was available in each product?
What were the offers going to be and who were the targets?
Who were the personas and what kind of messaging was likely to work for them?
What were the KPIs for each individual sales rep? What were their expectations?
How could we get the sales team comfortable with any new tools we recommended?
How could we identify quick opportunities for improvement if reps were falling behind?
The Sales Director highlighted 300 target accounts suitable for re-engagement. Drafting in the new business team, we gave 100 accounts to each salesperson and set up a leaderboard.
To reduce the friction between sales and marketing and deliver genuine value to LAN3's customers, we took an inbound approach to the campaign that included content creation, a customer narrative, and a clear process for ramping up the new business team.
Key to the campaign's success was the salespeople's ability to engage the target accounts in meaningful conversations. To facilitate this, our Consultant Chris Grant offered onsite video training that enabled the salespeople to engage their customers face-to-face remotely, in a personalised way. We supported this with call and activity monitoring as well as weekly coaching sessions and 1:1 feedback for each individual salesperson, further reducing friction and improving efficiency.
And rather than disrupting or migrating the sales team from their existing CRM (Dynamics), we simply moved the sales activity into HubSpot where we could track it properly.
Underpinning the entire campaign was the rollout of a comprehensive sales technology upgrade in the form of HubSpot's Sales Hub Professional, Sales Pro tools in the CRM, and video software company Vidyard's video recording capabilities, integrated into HubSpot and accessible to the entire sales team via the GoVideo extension.
"For me, the win was seeing how quickly and easily the sales team took to the new technology. Each week we introduced an additional layer and were able to observe instantaneous gains in productivity and impact, as well as anecdotal evidence from talking to the sales team. During one feedback session, I asked about the impact of video outreach and was told that it actually changed the way prospects interacted with you when you called them. They were much more willing to talk."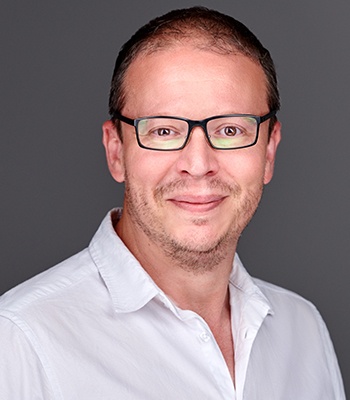 Chris Grant
HubSpot Platform Consultant, BabelQuest
Smashing the target through sales innovation
Not only did the team overachieve on its stretched GP goal for the quarter in six short weeks, but the campaign also generated a larger pipeline of longer-term business.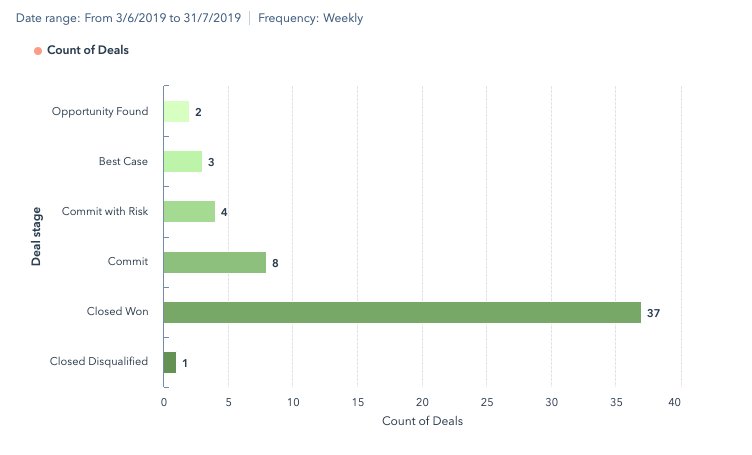 Crucial to this success was the video email engagement. Most sales directors will be familiar with the pressure to motivate their team to affect the sales number ahead of year-end, but just as many salespeople feel like they can't because the sales cycle is too long. By equipping LAN3's sales team with the tools, technology, and the processes to engage in meaningful conversations with their target accounts, the Sales Director turned this around.
Dedicated training and support from Chris enabled the sales team to overcome its initial apprehension to being on camera until the whole team felt confident. Once they relaxed into the process, the salespeople recognised that not only was their outreach more personal, but this was translating into more meaningful conversations with their customers.
The two biggest things for me both kicked in at the end of week 2 of the campaign. First, the Task Queue function was like putting me on steroids - it was so much easier to smash the activity targets. Second, when you speak to someone for the first time after they've watched your video, they act like they already know you. That's a total game-changer.
Scott Daly
Business Development Manager, LAN3
We've since integrated the sales campaign into the quarterly marketing campaigns to reinforce the alignment between marketing and sales, ensuring both are working toward the same goal of generating a specific revenue number for each quarter.
The most powerful impact of the campaign was for the sales team to become more involved and understand how much more productive they could be while using the HubSpot Sales Pro tools and integrated Vidyard software. This has shown an effect on the expense claims per sales rep, which are now dropping month by month because they are spending less time driving around the country talking to people and more time closing deals over video.

Once they realised the power of personalised video interactions, the sales reps saw the results for themselves, driving long-term behaviour changes in a business unit traditionally resistant to change, with benefits that will go on to impact the client for years to come.
"If you phone someone up and they know who you are, the hardest part of your job is done. That was the biggest impact of the campaign - working out how to help a sales team get over that initial reluctance and then start on a new behaviour that was going to transform the way that they were going to sell for the rest of their career."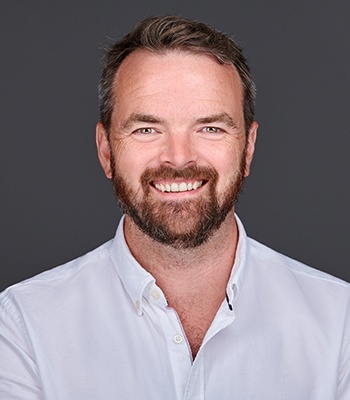 Eric Murphy
Principal Consultant, BabelQuest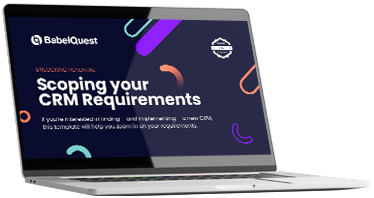 Want to use HubSpot CRM to facilitate frictionless selling?
Download our CRM scoping template to define your requirements and start your frictionless journey.