A bit about me
I wear a few hats at BabelQuest (Co-founder, Managing Director and Head of Expert Practices) but underpinning them all is my genuine belief that HubSpot has the power to transform how businesses operate, and that we can help them to unlock that potential.
My early career ranged from Operational roles in Royal Bank of Scotland to helping startups with The Prince's Trust. I then moved to sales and marketing roles within technology sector working with MSPs and resellers at Avnet Technology Solutions . This experience puts me in a perfect position to both advise customers on business scaling and to lead BabelQuest's innovative Expert Practices Team who support complex HubSpot implementations.
About my role
When wearing my MD hat I focus on the strategic direction of the business, working closely with some our key clients, senior executives at HubSpot, leading the sales and marketing efforts here at BabelQuest and building a culture that attracts, nurture and develops our whole team.
I also wear my Head of Expert Practices hat where I lead our team of business and platform consultants. They are experts in their fields, the master builders,, so my focus is ensuring that we continue to offer solutions that meet the growing needs of our customers as the HubSpot platform expands.
Reviews for my work
Becky and Eric are very experienced with HubSpot and have an incredible team working for them and for you. Very creative, easy going and a joy to work with, highly recommend!
Scot Trumeter
Chief Executive Officer , Trujay Group
Working with Babelquest has significantly improved our Digital Marketing presence as a company. We have worked closely with Becky, Eric, Gem and Tom on creating and executing our online Marketing Campaign. They have been flexible, efficient and most importantly, provided us with continuous insight and advice not only around HubSpot, but into Digital Marketing as a whole. We recommend Babelquest to any company looking to increase sales leads. A...
Katy Farrington
Marketing Manager, Unipart Logistics
Rebecca and her team have been patient and amazing in helping us create an automated marketing program. I would highly recommend and trust BabelQuest for any complex marketing automation in an Enterprise environment. They understand our complexities and they have helped us build a 12-month campaign that we are rolling out across Europe to drive software subscription renewals for our partners.
Jeni Taylor
Choosing BabelQuest was easy. Eric's approach from the get go stood out head and shoulders above other (also recommended) consultants we spoke with. His knowledge and passion were matched by his willingness to invest time to fully understand our business, drivers and plans, making for a super productive strategy session (with himself and Becky) when we eventually sat down. Their willingness to challenge and push us in the session, resulted in us...
Jon Taylor-Cummings
We discovered Babelquest when looking for an on-boarding company capable of delivering a pain-free and expert HubSpot migration. From the opening discussions we had with Eric and Becky, they were clearly interested in our needs as a client, enthusiastic about the project - and above all they spoke with authority not only about HubSpot, but about inbound methodology as a whole. With the migration successfully completed, Becky organised an inbound...
Andrew Huntingdon
We've been working with BabelQuest for little over a year, and the energy and passion for their work impressed us from the off, and continues to do so. Keen to move from an outbound approach to marketing our products and services, BabelQuest have played an important role in this ongoing journey. Becky and Eric's background in the IT channel has proved invaluable in understanding the challenges we face day-to-day, and how we can leverage HubSpot...
Paul Sweeney
My HubSpot Credentials and Certifications
Take a look at my HubSpotConnect page to view my certifications.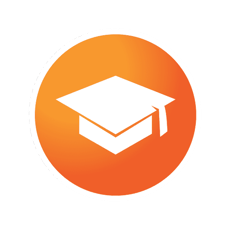 What I love about BabelQuest
I co-founded the business to help businesses use technology to connect the dots between marketing, sales and service. Essentially we wanted to help businesses provide great customer experiences through a consistent buyer journey.
I love that 12 years later we are able to do this, we might be talking differently about the technology, but we are still helping businesses to solve the same challenges.
I also love the BabelQuest team, we have a passionate and amazing team of people that are inquisitive and committed to solving the needs of our customers.