A bit about me
I started my career working in print media, selling advertising space in specialist interest magazines. Although I was fairly good at it, sales wasn't for me.
When I moved from Bristol to London in 2005, I sought a career in contract publishing (as it was then known). I went on to spend 12 years working in senior client service and managerial roles for one of the UK's biggest content marketing agencies working with the likes of Nikon, Tui, Tesco, Airbus and British Airways.
In 2015 I relocated to Hong Kong (with the same content agency), to set up and manage Hong Kong's first pure-play content marketing agency (we had just won the contract to produce all of Cathay Pacific's content, but we didn't have a team or office in place).
I returned in 2018 to have a baby (his name is Oscar) and joined a brand-language agency as managing director, offering tone of voice and writing services to Global 500 businesses, before joining BabelQuest as Head of Client Delivery in 2021.
About my role
As head of the department, I lead and manage the team of strategists, digital marketers and copywriters who together provide inbound marketing solutions to our retained clients.

My role is to set the direction of the department, manage our resource requirements, spot and hire talent and to support the team.
My typical day could look like this…


A client meeting to discuss contract renewal and spend
Meeting with our head of sales to assign a team to support with a sales lead
Hosting an all-team meeting to discuss client priorities
Meeting with our operations manager about capacity
A meeting with our HubSpot CSM about team training or new partner initiatives
Interviewing new talent
Planning and writing processes
My HubSpot Credentials and Certifications
Take a look at my HubSpotConnect page to view my certifications.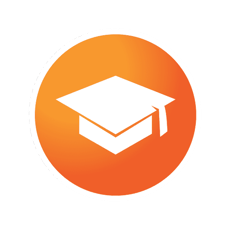 What I love about BabelQuest
We're an Elite HubSpot partner, which means we are very good at what we do (that's why we're Elite). And we can't make the impact that we do on our clients business without having a team that is passionate about what we do. And who doesn't love working with talented and passionate people?
That's just one of the reason why I love working at BabelQuest, but here are some more; interesting and varied clients, great culture, inspiring leaders, flexible working, lots of training and development, half a day personal development, bad jokes, lots of laughter and of course, HubSpot.