A bit about me
I'm Julie-Anne Chapman, I am the book keeper at BabelQuest. I have been here around a year now and truly enjoying being at BabelQuest. My background in finance is in advertising working at some really cool agencies like Black Cat and Abbott Mead Vickers BBDO. I have always been involved in marketing, advertising and accounting working at some other cool agencies previously.
My role here was completely new, there had been no book keeper before so I spent a long time learning about the company, the clients and creating processes to make sure everything runs smoothly.
About my role
This is a brand new role at BabelQuest. So lots of newness for everyone. My role is to manage the sales and purchase ledgers, bank and general everyday finance things. In my day to day I can be seeing to:
Managing and sorting out payroll
All things finance
Managing the banking side of the business
Making sure invoices have been paid (either by us or clients)
Handling invoices
Supplier queries
It's all the normal book keeper things to make sure everything runs smoothly like creating the perfect processes for month end too!
My HubSpot Credentials and Certifications
Take a look at my HubSpotConnect page to view my certifications.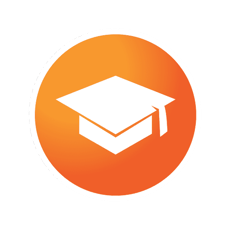 What I love about BabelQuest
I love most about BabelQuest is that everyone loves their job. When I started, I was waiting for the honeymoon bubble to happen, and it hasn't burst, nor do I think it will.
The culture here really is second to none; we are all willing to help each other with no judgement, which is fantastic. There really is no company that has a culture like ours, and that's all down to Becky.