A bit about me
Hi I'm Laura and currently work at BabelQuest as the Account Manager. I have an exciting and dynamic work background with experience in various different roles within the fashion industry which has given me an abundance of skills! I consider myself a creative person and I naturally love working with people and the wider team.
Since joining BabelQuest, I have taken on a range of responsibilities both client facing and in developing the internal procedures.
Outside of work I explore my interest in artwork, clothing apparel, food and travel. I attended university in Manchester and proudly graduated with a BA in Fashion Design.
About my role
Every day as an account manager is diverse, varied and exciting! One day I could find myself hosting client meetings and attending workshops, another would have me behind the scenes, head down revising some of the agency processes. A new week always brings something different and keeps me on my toes!
Tasks that I take on in my role can include:

Tracking the progress and deliverables of client projects from start to completion.
Arranging client workshops, weekly calls and hosting update meetings with clients and the agency team
Revising and checking strategy planners with the Inbound Marketers and Strategists to keep work plans clean and organised.
Providing and maintaining an excellent standard of customer service to our clients
Managing and being responsible for adding and amending projects in our project management software
Acting as the point of contact for clients, liaising with the relevant members of the team to produce customer outcomes, whilst problem solving any potential issues
Ensuring we are on track to adhere to deadlines
My HubSpot Credentials and Certifications
Take a look at my HubSpotConnect page to view my certifications.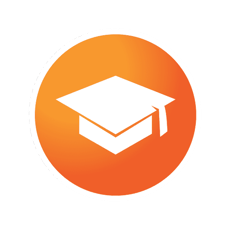 What I love about BabelQuest
Being a part of the team at BabelQuest means that I am always challenged, learning new skills and things about myself. I get to work with a supportive internal team as well as individuals in a wide array of industries. HubSpot is an advanced and adaptable software that brings remarkable value to businesses. I feel fortunate that I have the opportunity to be working with a platform where the features are always evolving.
Working so closely with the agency team and the strategist means that I get to oversee and be an intricate part of the process from start to finish. It feels rewarding to have a hand in taking clients goals and dreams from the initial kick-off call and manage the project into measurable and tangible results!

Another element of BabelQuest that has made a positive impact on me is the freedom of hybrid working and flexibility we are given in the work place. Here at BabelQuest we are actively encouraged to take ownership of our own role and workload, managing the priorities of the company accordingly. My colleagues and I are always collaborating our ideas and the overall culture is fantastic with lots of benefits provided for supporting career development and mental well being.