A bit about me
I'm Eric, and I am the Head of Sales here at BabelQuest. I'm a co-founder along with Becky (we are married, she is the boss!) and this business really does feel like our family. I help you get the best value from your journey with HubSpot. That could be from the start when you are working out what help you need, finding out if we are the best fit HubSpot partner for you, or when you're ready to take things up to the next level.
Before BabelQuest I had a varied career across sales, marketing and customer service, and I've quite likely got many of the same battle scars you have.
I'm a huge fan of terrible jokes and an enthusiastic amateur at all kinds of musical instruments. My obsession with the works of Douglas Adams is legendary
About my role
As the Head of Sales, I'm responsible for our New Business number and for our Revenue Operations (RevOps). That means managing our sales team, being involved in complex 'New Business' deals when we need to bring expertise from across the business, and working with our senior leadership team to drive our business growth.
On any typical day, I might be:
Running sales meetings with new prospects
Working on an initiative for growing BabelQuest with the senior leadership team
Coaching, training or mentoring
Supervising our sales activities and processes
Building proposals and negotiating deals with our partners
Forecasting
Building new reports and analysing opportunities for continuous improvement
Attending training, and industry events


Reviews for my work
I can't compliment Eric & his team enough! We are a very needy client given the growth we're experience at the moment. Bridget has been looking after us and it has been a very fun, professional and valuable service. Our HubSpot portal is still not fully complete given some custom requirements we need but from start to finish. Babelquest have been great they helped us secure an amazing deal with HubSpot and opened our eyes to how we can fully...
Peter McCarthy
Chief Commercial Officer, Tommy's Tax
Becky and Eric are very experienced with HubSpot and have an incredible team working for them and for you. Very creative, easy going and a joy to work with, highly recommend!
Scot Trumeter
Chief Executive Officer , Trujay Group
Eric worked around our very short timeframe to help us set up our HubSpot system quickly and effectively. He got to grips with our very specialised business services very quickly, and helped to build us a system which fits our specific needs very well.
Emma Clare
Working with Babelquest has significantly improved our Digital Marketing presence as a company. We have worked closely with Becky, Eric, Gem and Tom on creating and executing our online Marketing Campaign. They have been flexible, efficient and most importantly, provided us with continuous insight and advice not only around HubSpot, but into Digital Marketing as a whole. We recommend Babelquest to any company looking to increase sales leads. A...
Katy Farrington
Marketing Manager, Unipart Logistics
Eric was incredibly knowledgeable about what HubSpot can do for us at FAB and he couldn't have been more helpful. Would completely recommend him. Gary Frank Founder FAB Accelerator
Gary Frank
As someone that is incredibly new to Digital Marketing, especially in a professional role, Eric's guidance has been incredible. He has not only answered all of my questions, but provided further advice, furthered my development as a digital marketer and increased my confidence all in 3 months. Eric and his team are incredibly friendly, approachable and will listen to your problems before helping you break them down and push past them. Thank you...
Chris Carver
Digital Marketing Executive, STL Communications Ltd
Eric and Chris are incredibly enthusiastic about what they do and their knowledge and experience really shines through. They seem to know just how to utilise the tools and skills they have to help make you be the best you can be.
Sam Jones
Choosing BabelQuest was easy. Eric's approach from the get go stood out head and shoulders above other (also recommended) consultants we spoke with. His knowledge and passion were matched by his willingness to invest time to fully understand our business, drivers and plans, making for a super productive strategy session (with himself and Becky) when we eventually sat down. Their willingness to challenge and push us in the session, resulted in us...
Jon Taylor-Cummings
From the first interaction, I knew I was dealing with experts. I would highly reccomend Eric and his team.
Anne-Marie Ritchie
Eric from BabelQuest not only introduced us to HubSpot but spent a great deal of time showing us how to get the most from the platform. Whether you are looking for advice on how an inbound marketing strategy can benefit your business, or you are just simply in need of a helping hand with HubSpot, BabelQuest's experience and brilliant customer service will certainly help!
Matt McGillicuddy
We discovered Babelquest when looking for an on-boarding company capable of delivering a pain-free and expert HubSpot migration. From the opening discussions we had with Eric and Becky, they were clearly interested in our needs as a client, enthusiastic about the project - and above all they spoke with authority not only about HubSpot, but about inbound methodology as a whole. With the migration successfully completed, Becky organised an inbound...
Andrew Huntingdon
We've been working with BabelQuest for little over a year, and the energy and passion for their work impressed us from the off, and continues to do so. Keen to move from an outbound approach to marketing our products and services, BabelQuest have played an important role in this ongoing journey. Becky and Eric's background in the IT channel has proved invaluable in understanding the challenges we face day-to-day, and how we can leverage HubSpot...
Paul Sweeney
The initial sales process with Lily, Hannah and Eric has been professional, structured, clear and efficient. Lily really went above and beyond throughout; even reaching out to key members of our team to give advice on some things she'd been doing that she thought would work well for us.
Ben Simpson
Director, MyWorkwear
Project managing a six-month-long RFP and supplier selection process was made utterly enjoyable thanks to Lily Bristow and her colleagues at BabelQuest! What more can I say really... Lily herself is there to help, not to sell. She understands when to help and when to let you breath, digest, and take it all in. She's super positive and her enthusiasm for HubSpot is, quite frankly, infectious. Supporting Lily is a team of blue-sky-thinkers, with...
Adrian Ashby
Digital Marketing Manager, AJW Group
My HubSpot Credentials and Certifications
Take a look at my HubSpotConnect page to view my certifications.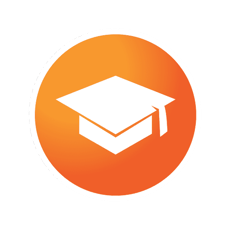 What I love about BabelQuest
I love that our team has fallen in love with our vision and delivers on it every day.
When we set out to 'make our dent in the universe', it was focused on solving a problem we saw in so many companies - that you get distracted by your own internal 'stuff' and stop trying to solve problems for your customer.
We partnered with HubSpot a few years later because we saw that they were trying to do the same thing. When they launched their 'flywheel' approach, it was like all the stars had aligned!
Now, we get to help people transform their businesses into truly customer-centric teams that make a real difference to the lives of their customers.