A bit about me
Hi, I'm Rachel and I'm a Senior Project Manager. I have worked under the project's umbrella for around 7 years and I'm qualified to the Prince2 practitioner level. My qualifications mixed with my work experience mean I'm able to take on senior PM roles and responsibilities.
I have always worked within IT departments/industry and my experience falls heavily within software/web implementation, system upgrades and CRM platform implementations.
About my role
As a project manager my work varies as I'm lucky to be working with a number of different clients who are doing different projects!
On a day to day basis, I attend internal standups, client calls, regularly review and amend resourcing to ensure the correct skill sets are scheduled for the work and make sure there is nothing blocking the teams from being able to get on with their jobs!
On a weekly basis, I ensure reporting is completed per project inclusive of RAIDS, Gannts and burndowns and keep track of both internal and external tasks to ensure items are completed to the best standards within the agreed timeframes.
Monthly tasks include key stakeholder updates and meetings and full timeline reviews.
My HubSpot Credentials and Certifications
Take a look at my HubSpotConnect page to view my certifications.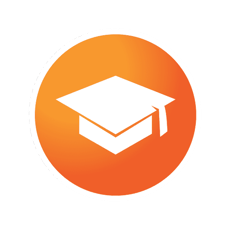 What I love about BabelQuest
Whilst I'm still new to the BQ team it's been lovely to see and experience different ways of working.
I love that individuals are given freedom to work in ways that work for them as long as we ensure things are completed on time and in ways that work for the client.
The team has been very welcoming and helpful and are really receptive to new ideas and trying this out.