Hi! I'm Tobi, a marketer with over four years of experience working in digital to drive business strategy and growth.
I graduated in 2017 from The University of Buckingham with a Bachelor's degree in Communications, Media and Journalism. Since then, I have been working in the digital space, helping businesses of all sizes to reach new customers and grow.
I really enjoy creating incredible customer journeys through the power of storytelling. I was excited when I saw the role at BabelQuest because of their inbound approach to marketing. I find this to be a very human-centred way to do marketing because it's all about marketing for the customer and offering helpful content to solve their problems.
What's the role?
As an Inbound Marketer, I'll work with my clients to help them unlock the full potential of the HubSpot platform and reach their goals. To give you some insight, this will involve building campaigns, creating workflows and, of course, regularly checking in with my clients to see how they are.
Find out more about HubSpot, one of the world's leading CRM platforms.
What am I looking forward to?
Drawing on my background and experience, I'm looking forward to growing my clients' digital presences. I enjoy writing copy, so I'm looking forward to drafting lots of social copy, too. I also have a soft spot for User Experience Design, which I'm excited to explore more of.
Around work, I'm studying for an MSc in Marketing with Kings College London. From consumer behaviour to digital marketing, research and more, there's a great amount I can bring to BabelQuest to help our clients build their audiences and a strong online presence.
Outside of work, I like...
I like to think of myself as a student of life so I can't sit still. I enjoy developing my skillsets to help me grow every day. An example of this is the UI Design course I took with Design Lab in 2020, which has helped me to enhance my understanding of user interfaces, whether that be for an app or website. You can read about my experience here.
You will also find me blogging on my website, Tobi's Space, and working on my podcast, The Time Turn. Oh yes, I do love reading graphic novels and listening to books on Audible too. Currently, I'm reading Slay In Your Lane by Yomi Adegoke and Elizabeth Uviebinené.
We're hiring! If anything I've chatted about here strikes a chord, we'd love to hear from you. Check out our careers page and see if any of our vacancies catch your eye.
About the Author
Hi! My name's Tobi and I'm an Inbound Marketer at BabelQuest, an Elite-tier HubSpot Solutions Partner.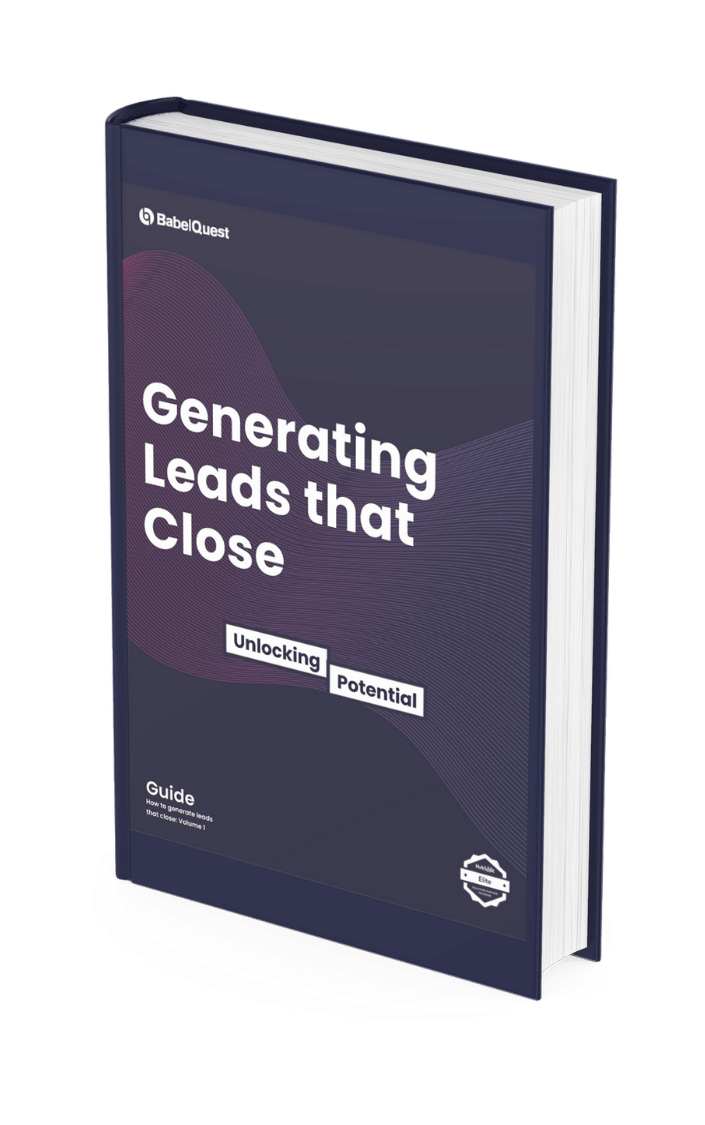 How to Generate Leads That Close
Learn how to generate better quality leads that turn into revenue.