A bit about me
After graduating from Oxford Brookes University with a degree in IT, I moved into project management which has been the backbone of my career for the last 15 years.
Joining BabelQuest has been an amazing opportunity to bring my various skills together whilst discovering the endless possibilities HubSpot offers… It's very exciting!
About my role
My role is quite varied, from supporting our senior consultants on project work and managing our internal resources, to using my Project Management background to continually review and improve our processes to ensure we consistently deliver streamlined and successful projects.
Every day is a bit different, and there's always something new to learn about the HubSpot platform!
My HubSpot Credentials and Certifications
Take a look at my HubSpotConnect page to view my certifications.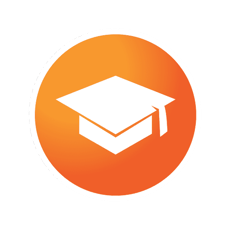 What I love about BabelQuest
I'm constantly in awe of my colleagues! Whatever question I have, someone at BabelQuest will give me a detailed answer or a short video to explain - considering how vast the HubSpot platform is, it's very impressive and extremely convenient to have so much knowledge just a slack message away!

At BabelQuest there is also a huge focus on personal development, allowing you enough time in your schedule to explore new features or dive deeper into a topic of interest. BabelQuest also go to great lengths to ensure the health and well-being of their staff, making it easily the most supportive and helpful environment I've ever worked in.