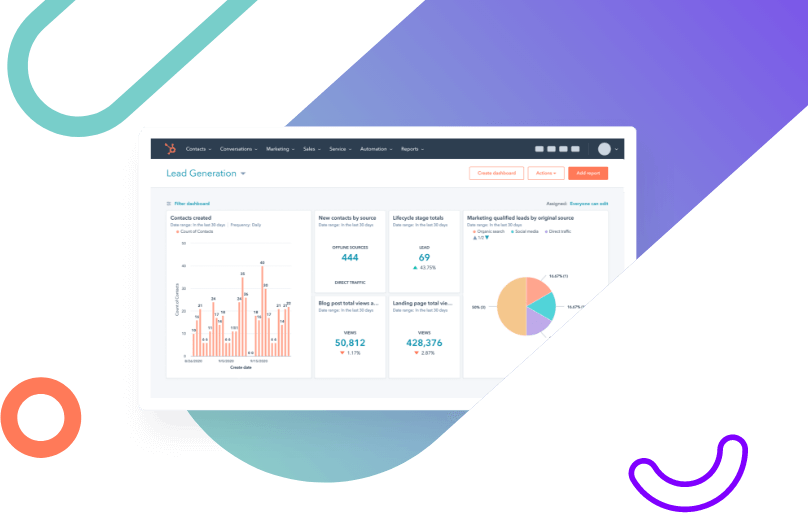 HubSpot CRM
Loyal customers. More sales. Smarter decisions.
CRM adoption, reliable data and accurate reporting, pipeline visibility...get it all sorted on HubSpot CRM.
Customer data
you can trust
Your CRM sits at the core of your business operations. Every team relies on the information it holds. So you need data you can trust.
Your organisation's ability to have timely, personalised conversations with every visitor depends on how much you know about them. Your CRM needs to hold clean, accurate data you can trust to inform every interaction.
Clean, accurate data helps you:
keep your campaigns on track
use accurate reports to make better decisions
measure performance and return on investment
grow your business with every customer interaction
You might need us to build a workflow to clean your data or set up a dashboard for you to monitor data health. Maybe we'll be changing data structures so the HubSpot CRM setup works for your business. Together, we'll get HubSpot CRM to provide useful data to everyone who relies on it.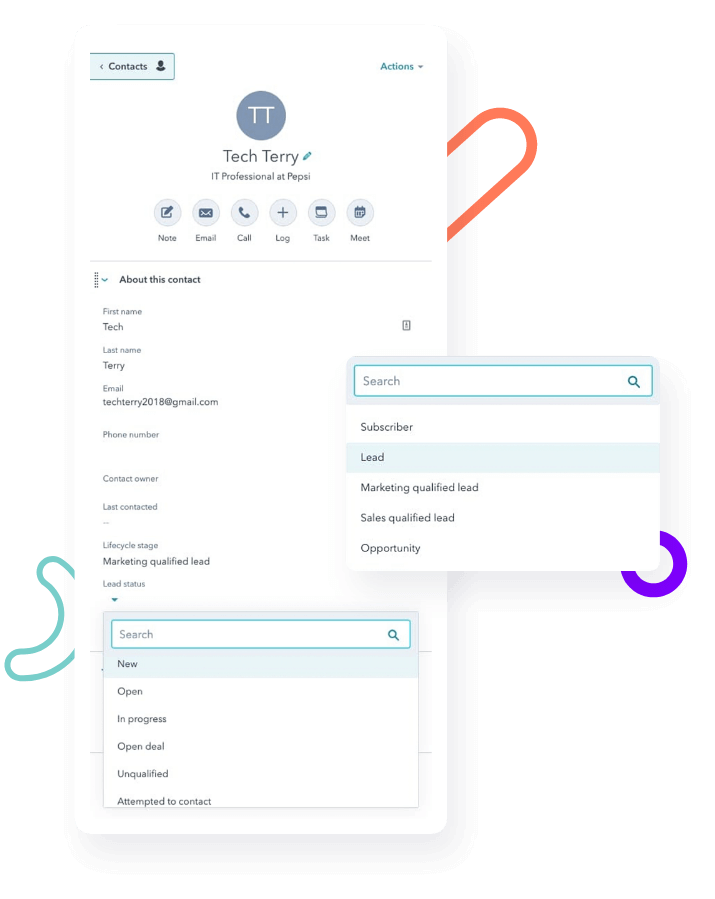 See the
big picture
Once your data is flowing, you'll need to make sense of the information.
We'll take time to understand your teams – from marketing to sales, from customer service all the way to the board. Once we have a panoramic view, we'll help design dashboards and run reports that give you genuinely useful insight and the confidence to make important decisions.
We helped the Cambridge Education Group migrate 80,000 contacts and more than 5,000 deals across business units. It was a complex HubSpot CRM project, which involved rebuilding nearly 50 lead generating campaigns. We launched the new system without a hitch on a Friday afternoon. By Monday morning, our client had what they call a "360-degree view" of all their marketing and sales activities.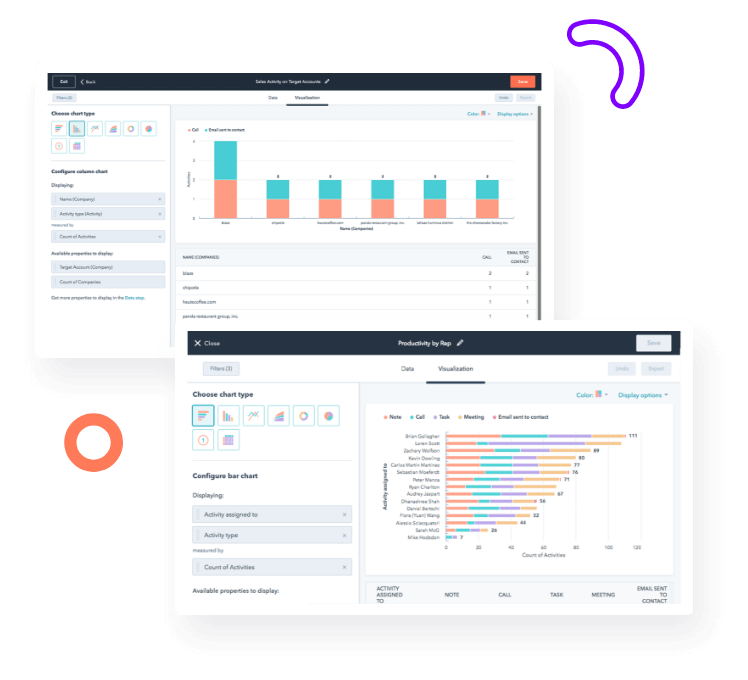 It feels like you've
always used it
HubSpot CRM is a modern tool, simple to set up, and simple to use.
We'll make sure you don't lose any data when you make the switch. And that HubSpot CRM plugs into any software you rely on. You'll control everything from intuitive, visual dashboards, which you can set up exactly how you need them.
Done right, your CRM system will become part of your team's everyday life. Like writing an email or joining a Zoom call, anyone in your business will be able to use it. We can help you set up new users and train them. It won't take long before your team wonders how they ever lived without it.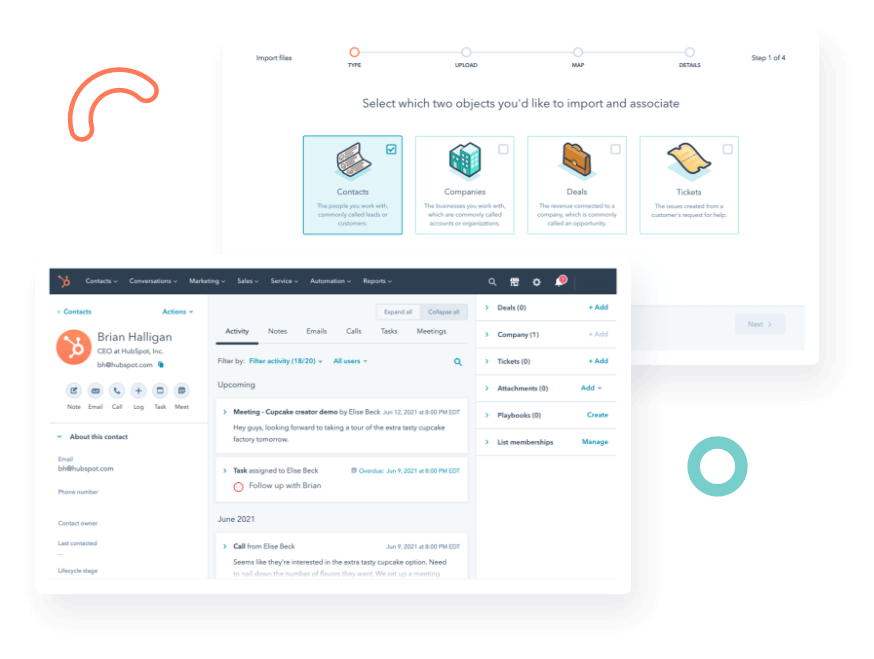 Prepare for
take off
Pilots earn their stripes. We've earned our equivalent, by becoming Advanced Implementation Certified (AIC).
An AIC accreditation means you're working with a partner who's qualified to handle the most complex HubSpot builds. Our expert practices team will guide you if you're using the software across teams, for different brands and with specific data requirements.
From mapping business processes to change management, we're the pilots licensed to fly, and safely land, the most demanding CRM integrations.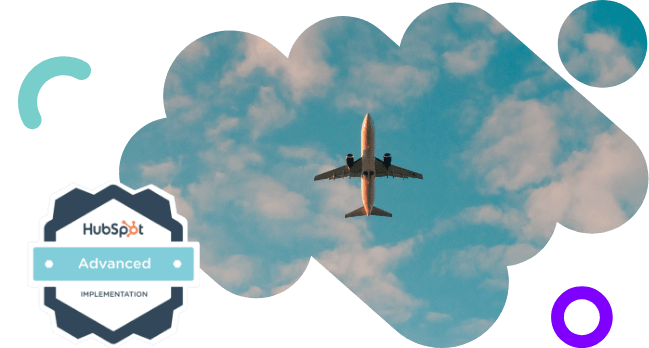 We're your expert partner in:
setting you up on HubSpot (onboarding)
Here's what our customers think of our HubSpot CRM services
Gem was excellent at helping us review our existing HubSpot Environment to see where there were gaps, as well as helping onboard multiple departments in our company on the functionality of HubSpot. I would definitely recommend BabelQuest for any company ...
Cailin Sadler
Growth & Digital Marketing Manager, Kneat Solutions
I can't compliment Eric & his team enough! We are a very needy client given the growth we're experience at the moment. Bridget has been looking after us and it has been a very fun, professional and valuable service. Our HubSpot portal is still not fully ...
Peter McCarthy
Chief Commercial Officer, Tommy's Tax
I just had to write this review to thank Bridget for all her hard work and attention to detail. She has been most helpful and has always been on hand to speak to and resolve any problems we may of had.
Julie Oldroyd
Sales & Marketing Director, Mixamate
I thought it would be fair to take a few minutes to feedback on my recent experience with Babelquest. Since we started working with Gem, it has been a bless and it has reminded me why I have decided to choose Babelquest in the first instance for HubSpot ...
Larisa Lucaciu
Consultant, 4D
We employed BabelQuest to assist in the transformation of our existing HubSpot CRM. We gave them the brief, walked them through the vision and design of the new-build and told 'em what we needed from them. They got it immediately and couldn't have been ...
Nigel Griffen
Sales Operations Manager, Solidatus