A bit about me
I've worked at BabelQuest for over 7 years now, starting out as an Inbound Marketer, then a Strategist and then moving into our Expert Practices team when it was established. I spent time there working as a HubSpot Platform Consultant, helping clients to scope, build and maintain their HubSpot portal, this ranged from straightforward set-ups to complex configurations or fixes to previously over-engineered portals. I now head up our Success team, overseeing our HubSpot Onboarding and Support Contract Services continuing my love of helping clients to really get HubSpot working for them.
I'll happily term myself as a HubSpot nerd who gets genuinely excited at new product updates and I specialise in HubSpot as a platform, plus reporting, data and automation. I also have a particular interest in Revenue Operations and in 2020 graduated with an MBA from Oxford Brookes having written my final dissertation on this.
Clients I've worked with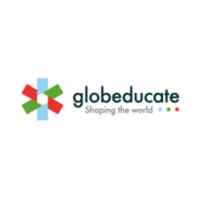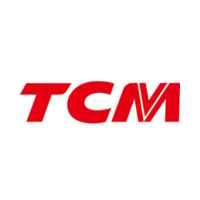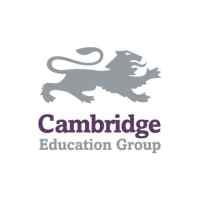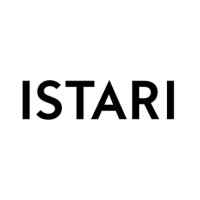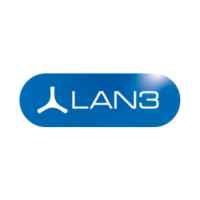 About my role
The Success department is new, but we've got big ambitions and what we do is really just an extension of what BabelQuest has been doing well for years. I manage a team that covers a range of activities week-to-week:
- Running onboarding sessions for clients new to HubSpot, getting them up to speed and using the tool
- Our Support Contracts allow clients access to our experts by submitting a ticket. We answer all kinds of queries from scoping out something new, to fixing broken workflows or even having a 1-2-1 call to come up with ways HubSpot can help solve a specific question.
- An Account Manager from Success is allocated to every active and non-active client to make sure that we're always helping them to use HubSpot in the best way for them, to help hit their goals.
- We run monthly product update webinars, specific topic sessions and send out regular newsletters to keep everyone up to date on all things HubSpot.
Reviews for my work
Gem was excellent at helping us review our existing HubSpot Environment to see where there were gaps, as well as helping onboard multiple departments in our company on the functionality of HubSpot. I would definitely recommend BabelQuest for any company looking to scale up their HubSpot account.
Cailin Sadler
Growth & Digital Marketing Manager, Kneat Solutions
I thought it would be fair to take a few minutes to feedback on my recent experience with Babelquest. Since we started working with Gem, it has been a bless and it has reminded me why I have decided to choose Babelquest in the first instance for HubSpot delivery. Her professionalism, her customer friendly approach, the way in which she is easily planning/ prepping for the meeting, provides info and resources and most importantly- she is...
Larisa Lucaciu
Consultant, 4D
Gem has been excellent throughout the entire process, and I couldn't be happier with BabelQuest's support so far.
Jack McGuire
Marketing Specialist, ISTARI
Babel Quest have been working with VFE now for around one year and they have been great investment for us. Both the traffic to our website as well as the number of direct requests converting into business opportunities and sales has increased due to the excellent marketing content and social posts that babel quest have generated. If your are looking for a marketing company to help you grow your business then we would highly recommend them.
Adrian Goodbrand
Director of Sales and Marketing , Vacuum Furnace Engineering Ltd
After talking to a few providers of HubSpot we settled on using Babelquest as their enthusiasm for the product was clear to see. At every stage from initial concept, through workshop and design they have been such a key part of our project and provided much insight, guidance and most importantly experience. I would heartily recommend using Babelquest if you have any HubSpot requirements, you can trust they will deliver.
Jonathan Bushell
Head of IT, Student Roost
BabelQuest have been absolutely fantastic to work with! Our marketing strategy and the content we are now putting out has gone from 0 to 100! And the resulting leads and new business speaks for itself! In the past year of working together we have built a great relationship with the BabelQuest team,excellently lead by Gemma and Bridget and backed up by fantastic resources in the shape of Gem, Tom and Chris! I look forward to continue to work with...
Slater Jinkinson
Head Of Sales, Vacuum Furnace Engineering Ltd
I've been working with BQ throughout 2021, having started the conversation in the summer of 2020. From the very start I have found their team to be extremely diligent and professional. I'd recommend BQ to any company looking to on-board HubSpot solutions
Stuart Edmondson
Head of Marketing , Ensign
We have started our HubSpot journey through BabelQuest. The level of professionalism and flexible support though the sales and then onboarding process has been very impressive. We at VFE, are really looking forward to BabelQuest's support with unlocking VFE's growth potential - thank you so much.
David Byrne
CEO, Vacuum Furnace Engineering Ltd
Gem at BabelQuest was instrumental in supporting us to come up with data clean up strategy and plan of attack. There were many points of consideration and nuances which meant it wasn't a straight forward solution, but we worked together came up with a plan that's still being implemented 9 months on. The team are very experienced, helpful and passionate about what they do, that we've been back in touch when we needed support on other areas as...
Kara Staegemann
Global Marketing Information Systems Manager, Symphony RetailAI
Q Associates have been working with BabelQuest for nearly a year now and their expert knowledge of HubSpot is second to none. The team of Gem, Alice and Bridget are efficient and highly knowledgeable and happy to help where-ever they can. Their help videos are fabulous - thanks ladies! Would definitely recommend
Karen Beal
Marketing and Events Coordinator, Q Associates
Working with Babel Quest has been incredible, they are an innovative and dynamic team who have helped us achieve several of our international marketing goals. Gem, Chris, Dan and Loren are very skilled in their areas and I can routinely count on them to deliver. I would certainly recommend Babel Quest!
Tigist Ketema
Vice President, Global Digital Marketing, COGENCY GLOBAL
We worked with Babelquest on an Enterprise environment for 20 schools within our group. Working directly with Eric, Gem and Chris. Excellent system design and project management throughout the entire process. Efficient team, excellent knowledge of HubSpot. Would highly recommend.
Liza Humphrey
Executive Director Global Admissions, GlobEducate
I've been working with Gem at BQ for almost a year now and with no hesitation, I can wholeheartedly recommend them as a project and business partner. Knowledgeable, hands-on, quick, efficient - are only few ways to describe how great they are. On top of that you get flexibility, friendliness and transparency - put it all together and you'll get the best support you can ask for, regardless of your CRM / IT fluency.
Sylwia van Nieuwkerk
CRM & Marketing Automation Manager, CEG Digital
The team at Babblequest ( specifically Gem) are through and efficient with any request thrown there way. The needs of the individual business are always taken into account along with a strategic look at the bigger picture. Not only that they are a great and fun team tot work with.
Liza Wrigley
Digital Marketing Analyst, CEG Digital
I've been working directly with Babelquest for a little over a year, and am always surprised by how quickly, and pleasantly my queries are resolved. Whilst I mainly speak with Gem (who is, as her name suggests, a gem!), everybody else at BQ that I have come into contact with has been wonderfully friendly and helpful. I cannot recommend these guys as partners enough!
Oliver Dawson
Operations and Channel Development Specialist, CEG Digital
Within CEG, we have been working with Gem Latimer as our main consultant. She has brought a breadth of knowledge that has helped our business grow and expand, with her clear insights into how data should be represented, processed and cleaned-up.
Silvana K. Tafur Yasuda-Bakker
Director of Marketing, Demand Generatio, CEG Digital
Working with Gem from Babelquest has been great, she has an extensive knowledge of HubSpot and has provided solutions to all of our needs.
Ben Timney
Senior Director of Technology, CEG Digital
Working with Gem from Babelquest has been great, she has an extensive knowledge of HubSpot and has provided solutions to all of our needs.
Ben Timney
Senior Director of Technology and Partner Support, CEG Digital
It is a pleasure to deal with Eleni, Gem, Chris and the team. Their energy and enthusiasm is impressive. They are always approachable and react very quickly to our requests - going that extra mile, without question. They are genuinely passionate about helping us to achieve the very best results with our in-bound marketing. With BQ as a partner, we are in experienced and reliable hands.
Rebecca Christiansen
Senior Corporate Account & Customer Relations Manager, Infospectrum ltd
Working with Gem at Babelquest is a joy. She keeps projects on track in the most professional and pleasant manner and her knowledge of HubSpot is enviable. Currently working on a new website launch within HubSpot and with tight deadlines it's very calming to know she's there working alongside us. I love it when work with agencies is such that you feel they are truly part of the team and not simply an external resource. This is how it is with...
Suzanne Bull
Director of Content and Communications, CEG Digital
We have been delighted with Gemma and the whole Babel Quest team since starting to work with them in the summer. As we grow our business and need efficiencies as well as innovative progress Babel Quest have helped us to get the most out of HubSpot and other systems integrations. Fully recommended!
Paul Smith
A very helpful and extremely informative training session. Very friendly staff, Gem knew exactly what she was talking about, best practices and helped to solve pre-empted problems. We covered a huge range of topics in a very little time frame and I can happily say that I am now prepared to make the improvements to our inbound marketing strategy. Fab work!
Vanessa Gbadebo
Marketing Operations Manager, Gladstone Software
It was very exciting to be receiving training and advice from Babelquest on the very day that they discovered they had been awarded HubSpot Diamond status. We approached Babelquest for assistance with our HubSpot marketing, specifically sorting out our portal, email marketing, and re-engagement. The advice we have received has been top quality. We've immediately been able to put the advice into practice with visible results. Gem - a HubSpot...
Jane Tomlinson
Worldwide Marketing Co-Ordinator, Oxford Computer Training
Working with Babelquest has significantly improved our Digital Marketing presence as a company. We have worked closely with Becky, Eric, Gem and Tom on creating and executing our online Marketing Campaign. They have been flexible, efficient and most importantly, provided us with continuous insight and advice not only around HubSpot, but into Digital Marketing as a whole. We recommend Babelquest to any company looking to increase sales leads. A...
Katy Farrington
Marketing Manager, Unipart Logistics
Moving to a new marketing platform can be very daunting and Babelquest made it very smooth for us. I am very impressed by the team and love working with Gem, our inbound consultant. She has answers to all our questions!
Anne-Laure McLeman
Really has been fantastic working with Gem and Hannah from the team at BabelQuest. I'm a relatively seasoned HubSpot user, but they've been able to anticipate what I was going to request and have it set up for the team in a lightning-quick time when asked. Would 100% recommend!
Lloyd Musto
Senior Commercial Manager, Liberty Charge
Great - very professional. Very impressed with Gem's technical skills and Laura's management of the schedule. "Can do" attitude from both.
Adrian Booth
CIO, CEG Digital
The team at BabelQuest were knowledgeable, flexible, and responsive to our needs and concerns when migrating to HubSpot.
Morgan Bush
Technical Design and Marketing, Zentura
I have used BabelQuest before with a previous company and found them to be very helpful and highly knowledgeable about how to make the most of HubSpot, so I contacted them again when our Sales team required onboarding support. They are very good at tailoring content and support to the needs of individual companies, and we saw a big uplift in engagement from the Sales team after the bespoke training video from BabelQuest was presented.
Hazel Lowe
Marketing Manager, Fosroc
My HubSpot Credentials and Certifications
Take a look at my HubSpotConnect page to view my certifications.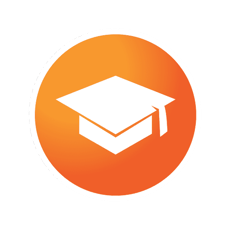 What I love about BabelQuest
Working at BabelQuest means that I'm always learning. I get to work on a wide array of clients, doing a whole range of different types of things daily. I've been lucky enough to be able to learn HubSpot from the ground up, not just because I've worked here throughout its growth from marketing software to CRM platform, but also because I'm given so many opportunities to push it to its limits, speak to product managers, play with beta functionality, find ways to make things work and genuinely know it inside out. Having that freedom means you can fail fast and keep trying until you find solutions.
Not only that, but the culture at BabelQuest is great - I feel trusted to get on with my work and supported by great colleagues and management when I need to bounce ideas around or solve a particularly difficult problem. I am part of a fantastic team of experts who inspire me and help me to feel excited about the work we're doing every day. I also love the fact that I lead a team which effectively becomes part of a client's team as they go through their journey with HubSpot.