A bit about me
Hi, I'm Mia-Jean, and I work as a digital marketing executive for BabelQuest. I have worked here since February 2022.
I started my marketing career in 2021 as a marketing assistant for a small food company in Scotland. It was here that I completed my digital marketing diploma and developed my knowledge and hands-on skills.
I have had experience in marketing previously whilst doing my events management HNC and running my small yoga business up until COVID. It was here that I gained a love and passion for marketing and then decided to make the jump into a career.
Since joining BabelQuest, I have gained more certifications, knowledge, and experience, and I look forward to the future with them.
In my spare time, I enjoy riding my horse, trail running, munro bagging, and snowboarding. If you lose me, chances are I'll be outside!
About my role
I work on internal marketing for BabelQuest with the team. I have a variety of day-to-day tasks, along with ad hoc tasks. On a daily basis, you can see me doing:
Email marketing health and implementation
Social media strategy and implementation
Content creation for our social accounts, such as Instagram and LinkedIn
Manage LinkedIn live/webinars
Monitoring Social trends and the performance of our platforms
Website management and Optimisation
Optimising content such as landing pages, blogs, pillar pages, etc
Manage and optimise Google Ads account
My HubSpot Credentials and Certifications
Take a look at my HubSpotConnect page to view my certifications.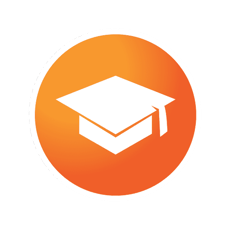 What I love about BabelQuest
There are many things I love about working for BabelQuest, but there are a few things that stand out for me.
Since starting, I have received nothing but support, kindness, and gratification for the hard work I have put in. I didn't really know how to use HubSpot when I first arrived and hadn't been in marketing as long as other members of the team. Not once was I made to feel stupid because I asked a question or didn't know something. This support has boosted my confidence not only as a professional but as a person too, meaning I wasn't scared to ask for help and learned much more quickly.
Now, I have taken on new big projects in areas I had never even thought about, I was given the tools for success and allowed to build my knowledge and experience while managing them.
The second thing has to be flexibility. As a very active person, I enjoy making the most of a beautiful day by going for a run or ride. I know I can do this and make up for my time in the evening or when it suits me. I don't have to sacrifice the things I love and enjoy doing, so I can work and play harmoniously.