How We Helped VFE Unlock the Potential of HubSpot and Close £4.8m in Inbound Sales
By Gemma Rogers |March 25 2021
An inbound approach using HubSpot enabled one industrial engineering manufacturer to generate a £9.9m new business pipeline and close £4.8m in inbound sales during global pandemic.
Vacuum Furnace Engineering (VFE) provides a range of equipment, sales, servicing and upgrade options to the heat treatment industry. To meet its ambitious growth plans, VFE sought to diversify from the aerospace industry across a range of target sectors, including power generation, motorsport and pharmaceutical, as well as the general engineering and heat treatment sectors.
VFE approached BabelQuest for help unlocking the full potential of the HubSpot platform and adopting an inbound strategy that would engage these markets.


The business challenge

We began with a strategy phase to get 'under the hood' of VFE's business. Over the course of four key workshops — Positioning & Messaging, Buyer Personas, Content, and Inbound Strategy — we helped to develop and, in some cases, define the company's core business messaging, its target prospect/customer 'types', content insights and strategic requirements. This provided our Strategist with all the data and the learnings she needed to create a targeted inbound plan.
Our success would be determined by our ability to generate revenue in the key sectors identified. Based on our existing experience and what we had learned about VFE's business during the strategy phase, we recognised that the scope of the plan needed to extend beyond marketing support to include sales and marketing alignment and technical CRM management to deliver tangible results.
On our advice, VFE adopted the full HubSpot Growth Platform, which offered the most cost-effective way for them to unlock the data infrastructure they needed to track their marketing campaigns and report on revenue (forecast and closed).


Helping VFE to unlock new markets and close revenue

Drawing on our advanced implementation experience, our Expert Practices team onboarded VFE onto HubSpot. This included importing complex data sets across the multiple hubs, providing Sales Hub training, pipeline set-up and the creation of a custom dashboard to give David Byrne (VFE's CEO) full visibility over sales.
With the HubSpot foundations set up, our Client Delivery team set about running a series of coordinated marketing campaigns designed to penetrate VFE's target sectors. These took the form of eight new product introductions (NPIs), for which we designed assets to meet and move VFE's buyer personas along every stage of the buyer's journey. Supporting our content creation activities was a social media and email distribution strategy, leveraging the reach and authority of VFE's senior leadership team to drive engagement and raise brand awareness in target markets.
"Before partnering with BabelQuest, I didn't fully appreciate how silent our business was in what we had to offer. Since then, Tom has worked very closely with the senior leadership team to create a personal and unique voice for us as individuals and collectively for VFE, with which we now effortlessly communicate with our customers. I have personally basked in the reflected 'excellence' of his writing. " David Byrne, CEO, VFE
To maximise the effectiveness of the NPI campaigns, we reviewed VFE's data management. Like many customers when they first partner with us, VFE had a wealth of valuable data at its disposal, but much of it was siloed in separate systems, denying its team the visibility it needed for upsells, servicing and marketing. Our Expert Practices team sought to unlock that value by connecting the company with the contact data and capturing the install base of VFE's existing customers, to which end they ran a workshop that identified HubSpot's recently launched custom object capabilities as the most effective solution.
Two new objects were scoped and built, after which the team worked closely with VFE to clean the data and ensure that the system would be consistent and usable.
The result is visibility over customer equipment that was previously impossible to achieve and reportable insights into how VFE can better supply, service and maintain that equipment. No longer merely the remit of marketing and sales, HubSpot has optimised VFE's operations and reduced friction across the flywheel.

Influencing £4.8 over 6 months

VFE's adoption of the inbound methodology proved timely. With the global pandemic challenging businesses around the world to work differently, the inbound methodology provided a sustainable, scalable foundation from which VFE could develop its digital presence and reach new markets.
Commercially, our inbound activities has created a £9.9m new business pipeline and influenced £4.8m in sales over six months, with revenue clearly attributable to each of the product campaigns we have implemented, thanks to HubSpot's data integration and the sophisticated reporting set up by our Expert Practices team.
Following the data trail back, we have recorded the doubling of organic traffic since August 2020 and a 700% increase in sessions through from social media between July 2020 and February 2021, highlighting both the key channels through which we have been able to reach the target audience and VFE's growing brand.
VFE is now getting into conversations with prospects far earlier. They are also able to vet prospects effectively to identify better-qualified leads.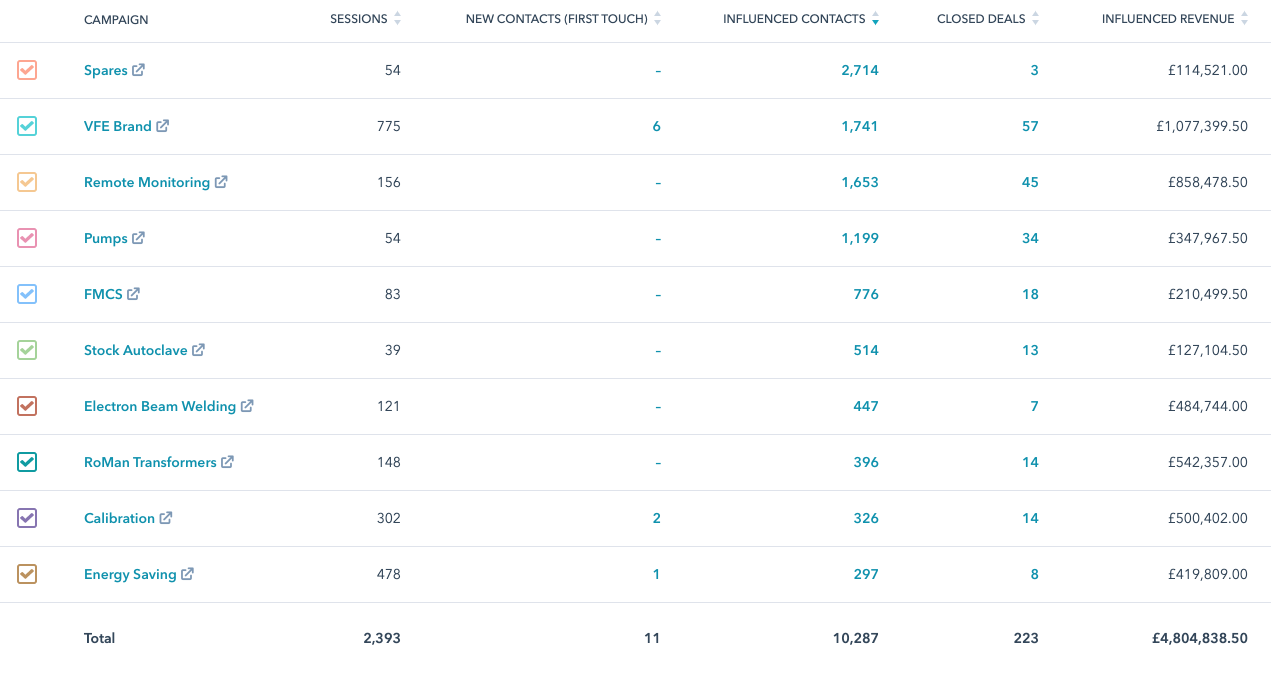 This success would not have been possible without the complete commitment to the process demonstrated by VFE's senior leadership team. The manufacturing sector isn't renowned for its adoption of the latest marketing innovations, but by embracing a new approach, and trusting in our expertise, VFE has unlocked new strategic dimensions to how it markets and positions its products.

Going forwards, we plan to build on VFE's success with a new website project, as well as completing the HubSpot implementation by onboarding Service Hub. Our Expert Practices team is keen to further the custom objects applications to unlock new insights VFE can use to inform business-wide decisions. We're excited to continue supporting VFE's wider growth strategy by launching several NPI campaigns, reinforcing their position as the go-to technical experts for heat treatment products and services in Western Europe.
Looking to boost your organisation's growth potential through HubSpot and inbound marketing? Get in touch to find out how we could help.
About the Author
Gemma is one of BabelQuest's Inbound Marketing Strategists. She brings over 20 years of B2B sales and marketing experience from both the client and agency sides of the table.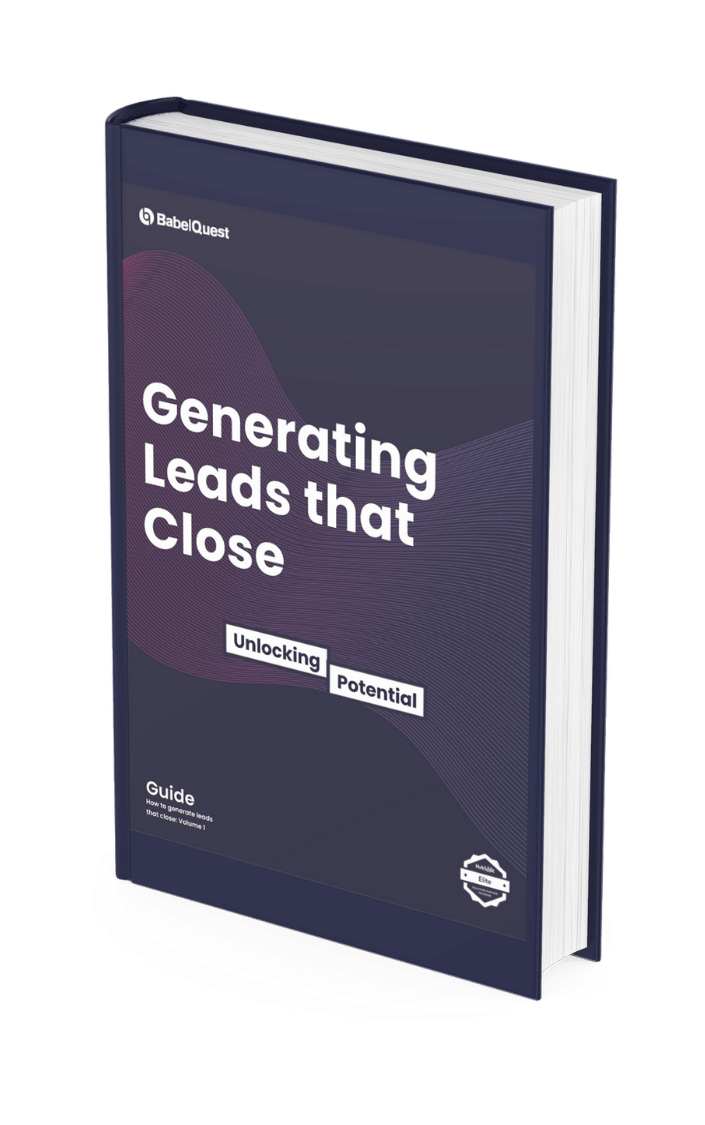 How to Generate Leads That Close
Learn how to generate better quality leads that turn into revenue.