Your Customer is Leading your Sales Process, Smarter Selling is Needed
By Eric Murphy |December 04 2015
The buyers of enterprise IT have changed dramatically over the last few years. Forward leaps in technology mean that today's buyers know all about your products and services before they get in touch. The availability of information and the social web have led buyers to trust more in their own process, and less in the seller.
At the same time, competition is arriving from new disruptive providers at an increasing rate. The lower the barrier to entry to new technologies, and the lower the switching costs, the less buyers are afraid of trying out new things. Research by Gartner suggests that, as a result, a staggering 90 percent of leads generated in the IT Industry are not followed up by sales.
Your customers have taken over the sales process. To improve sales performance, the way your sales teams work now has to change.

9 out of 10 leads are ignored by sales

Part of the problem may be poor lead quality, but from our conversations with sales leaders across the IT Industry, the biggest cause of the 90% drop is that lead sources have become so disreputable.
Spreadsheets of 'leads' provided at the end of a campaign by a telemarketing agency are often left unopened by sales people, and 'hot' leads are aborted after only a couple of 'no answer' calls.
Sales people also report that they are much more likely to invest their energy in leads they generate themselves than those generated for them by either their own marketing team or by an external agency, highlighting the ongoing rivalry between sales and marketing.
For many salespeople, if they haven't warmed the lead themselves, it still feels like a cold one.


Stop cold calling, start smarter selling

Nobody wants to receive a cold call, and very few people can remember the last time they bought something as a result of one. As a result of wading through an 'ocean of rejection', as Dan Pink puts it, they'll subsequently report any warm contact as a success.
Buyers are also constantly researching new potential purchases, but prefer to inform themselves, and only reach out to sales when they have questions they can't answer themselves. Alarmingly though, buyers report that the least valuable interaction throughout their buying journey is the first call with a sales rep.
A telemarketing rep who happens to catch someone at the right time, but doesn't have any information on where the buyer is in their journey, is unable to do a good job of helping the buyer. Without knowledge of that point in their particular journey, they are much more likely to ruin the opportunity than advance the sale.


Solve for the customer's IT challenges


If you recognise that the buyer is now in control, you can act accordingly and re-shape your sales and marketing approach to help them make the right choice.
This means using technology, process, and data to help you identify and meet the needs of the buyer in ways that were not open to you before. An inbound marketing strategy is one part of this, enabling you to generate leads that close by providing content and calls-to-action that meet the needs of prospective buyers at their earliest points of research.
The next step is that 90% drop off point point where inbound marketing meets the sales team. We see this as one of the most critical moment for sales success, as it's also perceived as the lowest value interaction for the buyer. Making positive changes at this point will have the greatest impact on the success of both sales and marketing, and your business growth.


The new lead handover: The Play


Never hand over a lead without 'The Play'. This is one of the most effective pieces of advice we can give. Here's an example:
A prospect has downloaded a guide and signalled on the form that they're a potential fit as a target client. The content identified them at a 'consideration' stage. The guide helps them understand if they need to take action, if they can do it themselves, or if they need to buy help.
The play is 'call the prospect to check if they managed to download the guide'. Ask if it was what they were looking for, and if it answered all of their questions. Suggest a follow-up piece of advice. The objective of the call is reach one of three states:
Advance the sale with a later call, which you've scheduled in
Identify them as a future opportunity, not one for now. Pass back to marketing for nurturing
Disqualify as a poor fit, and feedback to marketing so the campaign can be adjusted to prevent further poor fit prospects being passed to sales
Create a simple process to track this engagement and make sure the feedback makes it back to marketing.


The future of smarter selling is inbound


This is a really simplified example, but you can see already how an inbound sales approach that's focused on helping the buyer, and learning something yourself, will add value at this weakest point in the process.
In reality, things are going to be a lot more complex once you being to apply the process to your business. So we've done some work on the findings from Gartner's 'Future of Sales' research and created a guide for you to identify the challenges and opportunities for your business.
The Future of Sales for IT Resellers covers these three main points:


How is the buyer disrupting your sales process?
How do new buyer journeys impact how you manage the Sales team?
How can you change the way you sell to build confidence and trust with buyers?
It also provides solid recommendations and advice that you can implement, while recognising the two big questions that your Sales leadership will be asking:


How should we survive and thrive in a rapidly changing sales landscape?
How do you balance this quarter's numbers against future improvement?
Don't underestimate how hard these changes are going to be. The movement started by inbound marketing is driving a cultural change that's gathering pace and is forcing sales to change too. The race is on, and your business leaders and marketers are going to have to help sales to change the tyres and refuel while still driving flat out.
Want to improve sales productivity and close more leads? Click the image below download our free sales ebook now.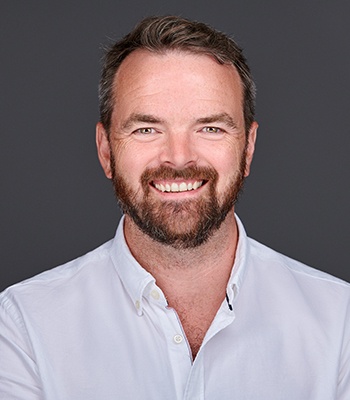 About the Author
Eric is the Co-founder and Head of Revenue at BabelQuest, an Elite-tier HubSpot Solutions Partner based in Abingdon, Oxfordshire.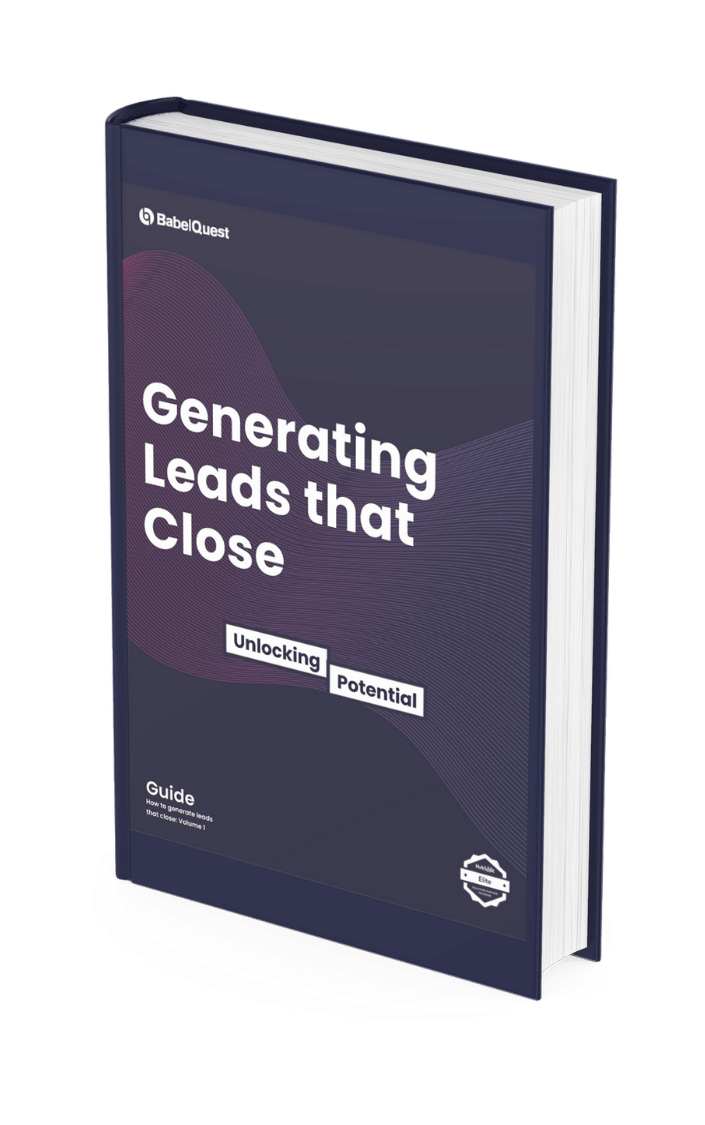 How to Generate Leads That Close
Learn how to generate better quality leads that turn into revenue.