A bit about me
Thirty-something academic with my head in business and a heart that beats to the rhythm of the written word. Diligent. A listener. Blending 10+ years of editorial experience with HubSpot's world-leading tech to help you share your stories.
In the five years that I've worked at BabelQuest, we've gone from a seven-strong HubSpot Platinum partner with ambitious growth targets to a globally recognised HubSpot Elite partner in the top 0.5% of HubSpot's solutions partner network. Our tier has changed and our goalposts shifted, but our vision and commitment remain the same: to help our clients grow better by unlocking the full potential of the HubSpot platform.
Clients I've worked with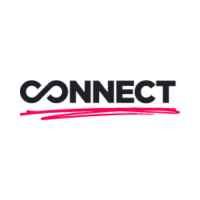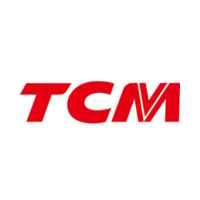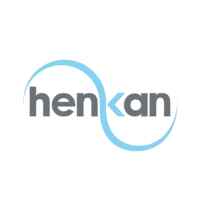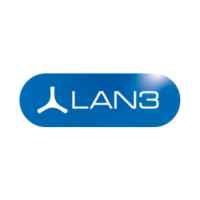 About my role
Day to day, I write. We tend to work from quarterly content calendars. This means that at any given point I'll know exactly what I need to prioritise. As you might expect, many of our clients have goals around traffic and lead generation, so blog articles and downloadable content (guides, white papers etc.) make up a large part of the activity I deliver each month, but my team and I can be called on to write for a wide variety of forms — case studies, checklists, video scripts, product sheets — depending on each of our clients' campaign requirements.
There's a little more to the role than just writing, of course. Copywriters at BabelQuest play an active part in our client teams, lending our language expertise and building close relationships with both our colleagues and clients. I frequently interview individuals from across my clients' businesses, giving me access to their insights, and we're heavily involved in helping new clients to define authoritative voices with which to engage their audiences across their websites and social platforms. The way we see it, we've a lot more value to offer beyond our writing.
And as a team leader, I'm in charge of direct reports for our other copywriters. Formal line management duties aside, what this really means is we chat content, chew grammar, and in secret Slack channels concealed behind literary riddles pray to the Great Wordsmith in the Sky for good writing and no typos.
Clandestine copywriting cults aside, my responsibilities include:
writing for a wide range of forms, channels, and purposes
supporting the strategists throughout the Inbound Strategy Phase (ISP)
drafting the output from the ISP, including positioning and messaging, buyer personas and content guidelines
creating editorial plans in the form of content calendars
interviewing our clients' experts for valuable insights
proofreading content deliverables across the business
looking after and growing the content team: coaching, line management duties, recruitment, and flag-waving
Reviews for my work
New to Opus in June 2021 I was keen to get started and create brand awareness around new products we would be bringing to market. Working with Tom Brown was an absolute pleasure, he built an excellent rapport immediately which ensured that the content and ideas flowed easily. The output of work was great and always on time. I am looking forward to more projects and working with Tom in the future
Juliette Lee
Sales Director, Opus Technology
Babel Quest have been working with VFE now for around one year and they have been great investment for us. Both the traffic to our website as well as the number of direct requests converting into business opportunities and sales has increased due to the excellent marketing content and social posts that babel quest have generated. If your are looking for a marketing company to help you grow your business then we would highly recommend them.
Adrian Goodbrand
Director of Sales and Marketing , Vacuum Furnace Engineering Ltd
BabelQuest have been absolutely fantastic to work with! Our marketing strategy and the content we are now putting out has gone from 0 to 100! And the resulting leads and new business speaks for itself! In the past year of working together we have built a great relationship with the BabelQuest team,excellently lead by Gemma and Bridget and backed up by fantastic resources in the shape of Gem, Tom and Chris! I look forward to continue to work with...
Slater Jinkinson
Head Of Sales, Vacuum Furnace Engineering Ltd
We have just started our HubSpot journey through BabelQuest. The level of professionalism and flexible support though the sales and then onboarding process has been very impressive so far. We look forward to seeing the results of the first campaigns as the next phase begins...
Craig Walden
Marketing Director, Opus Technology
We have started our HubSpot journey through BabelQuest. The level of professionalism and flexible support though the sales and then onboarding process has been very impressive. We at VFE, are really looking forward to BabelQuest's support with unlocking VFE's growth potential - thank you so much.
David Byrne
CEO, Vacuum Furnace Engineering Ltd
Working with Babelquest has significantly improved our Digital Marketing presence as a company. We have worked closely with Becky, Eric, Gem and Tom on creating and executing our online Marketing Campaign. They have been flexible, efficient and most importantly, provided us with continuous insight and advice not only around HubSpot, but into Digital Marketing as a whole. We recommend Babelquest to any company looking to increase sales leads. A...
Katy Farrington
Marketing Manager, Unipart Logistics
My HubSpot Credentials and Certifications
Take a look at my HubSpotConnect page to view my certifications.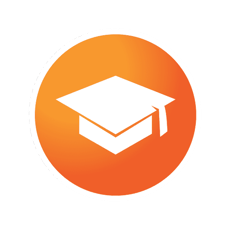 What I love about BabelQuest
Today especially, it's easy to take your voice for granted. In two clicks, an organisation can say… anything. That's a huge opportunity to reach and engage a digital audience. It also leaves a lot of room for the wrong words to come out. I've known copywriting roles in which I've had no say over those sorts of things except for what I was told to write for a client's blog. In BabelQuest, I've found a place that recognises the value of the written word. A place that understands the importance of listening before speaking (and after).
Somewhere my opinion is sought after and my skills celebrated. All this translates to a copywriting role that sits at the core of our clients' teams. From the first moment a client steps onboard, my team is there, learning about their brand, listening to their challenges, and defining the guidelines to shape the voice that clearly speaks of who they are and how they help. I'm grateful for that every day.