That can be hard with a goal that may seem years away. And unless you have the self-assurance of Napoleon, you're probably aware of the many factors that might lead to success or failure. These risks are easy to document. They're also easy to ignore.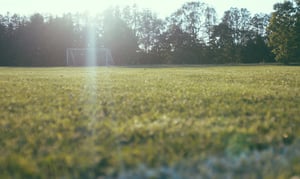 You might now be expecting me to recommend that you focus on your goal, but no. My recommendation is USE your goal. Here's how:


1. Make sure sales and marketing teams are aligned


If sales and marketing are working together, you'll generate more trackable revenue. But many businesses struggle with actually making this a reality.
How do you know if they are aligned or not?
Firstly, you need to look at the bottom of your sales funnel. Is sales picking up all the leads provided by marketing? Are the leads that marketing pass to them of poor quality?
If the alignment is poor, one solution is to ensure that both marketing and sales are behind your overall goal. They need to see marketing and sales as a linear process that results in closing a customer, and therefore contributes to the overall goal of the business.
If they see their part in the process as an essential component of achieving this goal — albeit one which is no more or less important that the other components — they'll make sure that they're contributing towards it.
Another part of this alignment is making sure that messaging buyers are hearing from marketing and sales are consistent
For a buyer, it is irrelevant whether they are interacting with marketing or sales – but they will be unsettled if they are hearing or reading different things from different sources. Mixed messages prevent conversions.
In short, you can use your goal to help connect up your business.


2. Do some reverse engineering


Taking your goal as a starting point, and working backwards from it, is a fantastic way to ensure that your sales and marketing approach is not just an old-school 'stab in the dark'.
One of the key ways you can do this is through 'reverse engineering' your inbound marketing strategy and working backwards.
Let's imagine that your main long-term goal is to increase customers by five percent a year. What you need to do is work backwards from that number, and establish:


How many customers you need to hit your target
What percentage of leads you will need to convert into customers
How many leads you will need
If you are generating leads through your website, then how much traffic your site needs to generate those leads
HubSpot have a nifty inbound marketing calculator that can help you to work this out. Of course, the figures it reveals are a guide rather than a promise, but given that HubSpot has the data from thousands of users to draw from, they'll certainly give you a strong indication.


3. Prioritise low hanging fruit
Again, let's stick with the example that your main long-term goal is to increase customers. How else can you use this goal to drive results? The other main thing you can do is to make sure that you prioritise activity that directly contributes to that goal.
In terms of your website, for example, this means that you shouldn't focus on just building traffic but on converting traffic into quality prospects.
Another example: If your main source of customers is referrals, you need to concentrate on making sure that all your customers remain delighted with you in the weeks and months after they have bought from you. That way they are more likely to become a new source of referrals. Blogs that increase your thought leadership can also be helpful, as they strengthen your position as the 'go-to' company in your field.
Learn how to improve customer service and generate more referrals.


4. Be honest about which metrics are important
Some positive metrics might give you a quick buzz, but you need be honest with yourself. Are they really indicative of concrete progress towards your overall business goal?
You might congratulate yourself on the amount of traffic to your website or likes on social media, but if neither of those are ultimately contributing towards your goal, then you are celebrating too early!


5. Make sure your whole team is working towards the same objective
Is everyone in your company completely clear about what your goal is? And if they do, are their tasks and targets aligned (with some precision) towards that goal?
If everyone is on the same page, it is much more likely that there will be collective ownership of the company goal. And ownership is a large part of motivating your team to contribute towards achieving it.
Meeting your objectives is hard work, but it's undoubtedly made easier when you make your goal work for you. As the saying goes, use it or lose it.
Ensure your sales and marketing teams are working from one joined-up process to generate repeatable, scalable revenue growth by downloading our free ebook below.
We are hiring!
With a variety of roles available, we want to hear from you! Take a look at our latest vacancies…