For eight years, BabelQuest has provided a diverse range of corporate enterprise, technology, and B2B companies with predictable, repeatable revenue growth through the provision of its award-winning inbound marketing and sales enablement services.
Toast Inbound has been a HubSpot partner since 2013 providing inbound marketing and website optimisation services to retained clients across the manufacturing, financial services, and technology sectors.
Following the merger, both businesses will form part of BabelQuest, with Toast Inbound operating as BabelQuest Banbury until March 2019.
It's wonderful to see two exemplary agencies like BabelQuest and Toast Inbound combining their skills and experience as a result of this merger. On their own, each agency has built an incredibly strong reputation for best-in-class inbound service delivery, and I'm most excited to see the synergy that will come from this new, complementary relationship, allowing these teams to bring even greater value and service to their clients. Christian Kinnear, VP of sales and managing director EMEA at HubSpot
BabelQuest now stands at 19 employees and has further strengthened its status as one of the UK's leading HubSpot partner agencies. The board is made up by Rebecca Murphy and Eric Murphy, who continue as directors, and Vaughn Armstrong, previously a director of Toast Inbound. Vaughn also joins the leadership team as head of marketing. Dr Thomas Brown continues as head of content.
In recent years, both BabelQuest and Toast Inbound's board of directors have noticed the growing demand for more integrated, joined up business operations that speak to today's buyers across sales, marketing, and customer services. The merger of BabelQuest and Toast Inbound allows them to bring together their decades of experience in the IT space with digital strategy and HubSpot's suite of market-leading growth software to capitalise on this trend. The merger results in BabelQuest's heightened ability to deliver on its value proposition of predictable, repeatable revenue growth for its clients at a time when they increasingly depend on sustainable revenue streams to successfully scale and grow.
The merger opens up significant new growth opportunities in our fast-growing inbound and HubSpot marketplace. BabelQuest has ambitious growth plans centred around our client base. We want to continue to invest in the breadth and depth of skill to help our clients generate leads that close and delight their customers to support their growth plans. Becky Murphy, co-founder and director, BabelQuest
Additionally, the merger reinforces BabelQuest's position as a leading HubSpot partner in the UK market. Toast Inbound complements BabelQuest's existing sales and marketing services with a strong suite of website design, SEO, and PPC capabilities, leading to a greater capacity to realise HubSpot's business flywheel model and core inbound principles.
With immediate effect, BabelQuest's offices in Abingdon are the company headquarters. To accommodate the merger and meet its continued need to grow the team, BabelQuest is expanding into the ground floor of the building and renovating its first-floor offices, creating a larger, more dynamic space that better facilitates its service delivery and future growth. Overall, the merger will provide BabelQuest's clients with all the benefits of a broader skill set, deeper expertise, and a larger capacity to drive ongoing sales and marketing success.
Part of the reason Toast Inbound was split out of the Toast Design marketing agency in 2016 was to be open to strategic partnerships as a means of achieving continuous growth. In the merger with BabelQuest, we have found that perfect partnership with complementary skills, a broader client base and similar growth ambitions. Vaughn Armstrong, co-founder and director, Toast Inbound
Both agencies were advised by Everyman Legal.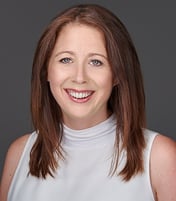 For more information, please contact:
Becky Murphy, Managing Director, BabelQuest
email: becky@babelquest.co.uk
phone: 01235 313555
We are hiring!
With a variety of roles available, we want to hear from you! Take a look at our latest vacancies…