With so much data available at our fingertips, how can you be sure the information you're collecting isn't redundant?
Gathering information from industry, location, technology, revenue, and job role data categories is all well and good, but how does it benefit your business in the long run? Will the information you gather be turned into a data-driven marketing strategy?
Businesses can evolve rapidly. The data you collect now versus the data you need to collect in 12 months' time will change. Maybe you decide on a new campaign that targets a slightly different buyer. By taking a structured approach to data collection and being prepared with the right framework, you'll be better equipped to gather data to inform your next inbound marketing strategies.
Whether you're a startup implementing your first CRM system or a 10-year-old business with 10,000 contacts and hundreds of fields for different campaigns, follow the steps below to ensure you're collecting meaningful, actionable data you can actually use.


Stage 1: Look at your business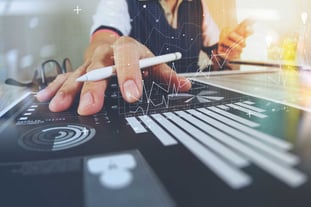 If you're new to the data-driven marketing game, it's important to start by answering the four key questions shared below.
Answering these questions will give you a solid foundation for looking at the kinds of data categories you should be looking at, forming the baseline for your data-driven marketing.
If you're ahead of the game and have already answered the four fundamental questions to mapping out your business (see below), then you're all set to identify the data your business needs to target, personalise, and inform. (Jump to Stage 2)
Question 1: What problem are you solving?

It doesn't matter which market you're in; every B2B business exists to help their customers solve a challenge. What is the value your business delivers? This isn't just the product you're offering or the service you deliver but the way in which your offering actually helps and is received by the end user.
Your forklift trucks might be top of the line, so are your key competitors. No, your customers purchase them because they can depend on the quality of your product and its ability to help them improve efficiency/increase operator safety/comply with the newest material handling legislation.
Having a clear understanding of this is important from a data perspective because it will directly inform the categories you end up choosing when looking to monitor campaign performance.
Question 2: Who's experiencing that problem?
Maybe one of your buyers is a network manager accountable for the company network's management and performance. Or maybe another persona is a salesperson that needs a constant flow of leads and refuses to waste time on anything of poor-quality.
Without personas, you have no way of knowing how to speak to these target buyers and you run the risk of delivering content that doesn't resonate well with them. This means getting to know your customers, monitoring their interests, and reviewing how they interact with your brand.
What is going on in your target buyer's everyday life?
What articles do they read to help solve their challenges, where do they find these resources
How much time do they spend engaging with them?
If you're not sure, conduct a workshop involving your senior stakeholders. Don't overlook the importance of understanding your buyers; the obvious targeting advantages aside, this will also help you to examine the right categories when reviewing performance data later on down the line.
For a closer look at the importance of personas and turning your inbound marketing around, read one of our previous articles, The No.1 Reason Why Your Inbound Marketing Isn't Working
Question 3: What type of business are you and how is the team set up?
Whether you're a large B2B or small B2C business, the data categories you eventually use will depend on the size and nature of your company.
If you're a small company with one marketer or one salesperson, you might not have the time to process large sums of data or to action the insights gained from it. Conversely, a global B2B enterprise will get much more value from large sets of company data and related categories.
Be realistic about what's useful to you now, otherwise you can easily get overwhelmed trying to figure out what you may or may not need in the future.
Question 4: What does your sales cycle look like?
Different types of content and messaging will be more relevant at certain stages throughout the sales cycle, and what that cycle looks like varies depending on your business type. A B2B business with a long sales cycle might have several steps between prospect and customer, highlighting valuable data categories that simply wouldn't exist or matter in shorter sales cycles.
If part of your sales cycle involves a 'proof of concept (POC)' stage, then any relevant content you share with your prospect or client should focus on evaluation and building trust. It's very different in tone from the content you will have shared with them at the 'attraction' stage. Hollie Higa, Marketing Manager, BabelQuest
Stage 2: Identify the data your business needs to target, personalise, and inform
At this stage of the process, you can begin to identify the data categories from which you'll be able to pull out applicable information for your business and put it through the 'target, personalise, inform' test.
If you haven't read our guide on How to Use Data to Drive Marketing Decisions and Engage New Prospects, here's a refresher of what it means to target, personalise, and inform — along with some examples to help you assess the relevance of your data.
Targeting data
Data used for targeting allows you to reach the right people with the right message, as well as revealing previously undefined audience segments and demographics.
For example, if you have a product with a higher price point than competitors, you could look at annual revenue to target companies with a revenue size that indicates they will be able to afford your product.
Data you use to personalise interactions
Personalisation is important as each customer journey is marked by different preferences. Personalised marketing can help you to grow by forming stronger, more meaningful relationships with your prospects and customers.
For example, if you're collecting data on the company industries, you may want to run an outreach campaign to get quiet contacts back on the hook. You might also personalise an email to say, 'We are working with companies in [your industry] to solve X, Y, Z industry-specific problems.'
Data that could better inform other departments
This data will be used to inform departments (marketing, sales, services etc.) across your business. It might not be directly relevant to your team or your immediate campaign, but it could be of value to, for example, the sales or services teams to help them better nurture new prospects or delight existing customers.
For example, email clicks could be a data field you use to inform the sales team when marketing emails — to clients — are opened, so the sales team can identify any opportunities to upsell.
Identifying the data
Now that you're equipped with a way of understanding different kinds of data, let's run through an example of how we use this to build on Stage 1 and identify data categories relevant to you and your goals.
'When you know who you're targeting, you can figure out the signals that indicate if someone is the right persona and whether they're experiencing the problem your business solves', Hollie explains.
These signals in your data might come from engagement categories that indicate the success of interactions with content and social media posts, as well as technographic data, which identifies the technologies your target companies are using.
Let's take technographic data for instance. For a Software as a Service (SaaS) startup selling a new kind of CMS, it would be incredibly valuable to collect data on what existing CMS a business is currently using. This data could be used to:
Create a target group of people using a competitor CMS
Personalise messaging in an outreach email: "You're currently using WordPress, but does it solve X, Y, Z problems like our CMS does?"
Inform the pre-sales team so they can tailor demos in a way that makes it easier to provide a direct comparison


Stage 3: Collecting your data
After identifying the data your business needs to target, personalise, and inform, we recommend getting into the mindset of a data scientist. In a sales or marketing context, this means following certain processes to make sure the research and data are going to be accurate and relevant.
One approach is to use structured data across your site. Because structured data is collected from preset data fields, it's easier to manage and fits cleanly together. Using unstructured fields and text-based formats will only lead to disorganised feedback and information filled with grammatical errors. In this process, ask yourself:
Can each piece of data be structured with a drop-down list?
Am I putting any unnecessary fields in the forms provided to contacts?
Should I be utilising invisible fields?
Find out more about structured data in our free data-driven marketing guide.
Think critically, assess a campaign from many perspectives, build a consistent framework for collecting and managing data and make sure all your processes are up-to-date. Of course, taking on the mindset of a data scientist and collecting structured data means absolutely nothing if you don't have the proper resources to support you. With large volumes of data needing to be aggregated, it's obvious that cutting through the noise and making sense of the data isn't a one-person job:
Do you have the right technology and people in place to carry out timely, accurate data collection?
Does your team have enough hours in the day to dedicate to this task? Is there a process in place for tracking time?
Is there an approved methodology in place for data pulling and reporting so that everyone is working effectively and consistently?
Are there other resources (technology, spreadsheets, budget etc.) in place to support your team?


From data to insight to action
Assessing the relevance of your data is no easy feat. Identifying the fundamentals to mapping out your business, figuring out the data categories needed to target, personalise, and inform, and ensuring the proper support and resources are in place to collect data are all a part of the process. Luckily, once you've followed the stages presented in this article, you'll be well on your way to gaining useful actionable insights from your data.
Identifying meaningful data categories can be complex. To see how you can pull value from your data sets and turn the information into actionable insights, download our free ebook, From Data to Insight to Action: A Practical Guide on How to Use Data to Drive Marketing Decisions and Engage Prospects'.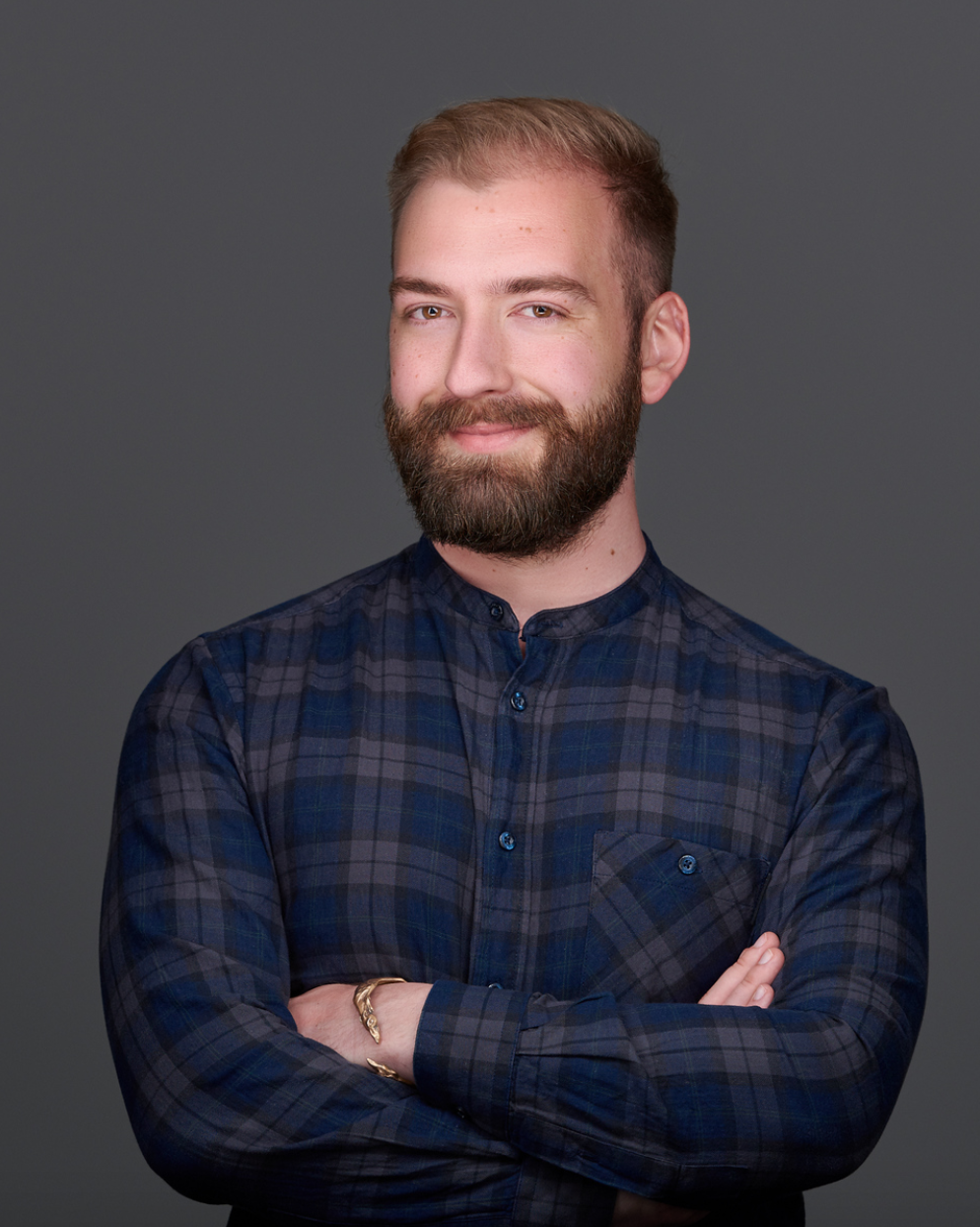 About the Author
Tom is BabelQuest's Principal Copywriter. He has a PhD in Creative Writing from the University of Southampton and is a novelist with Sparkling Books.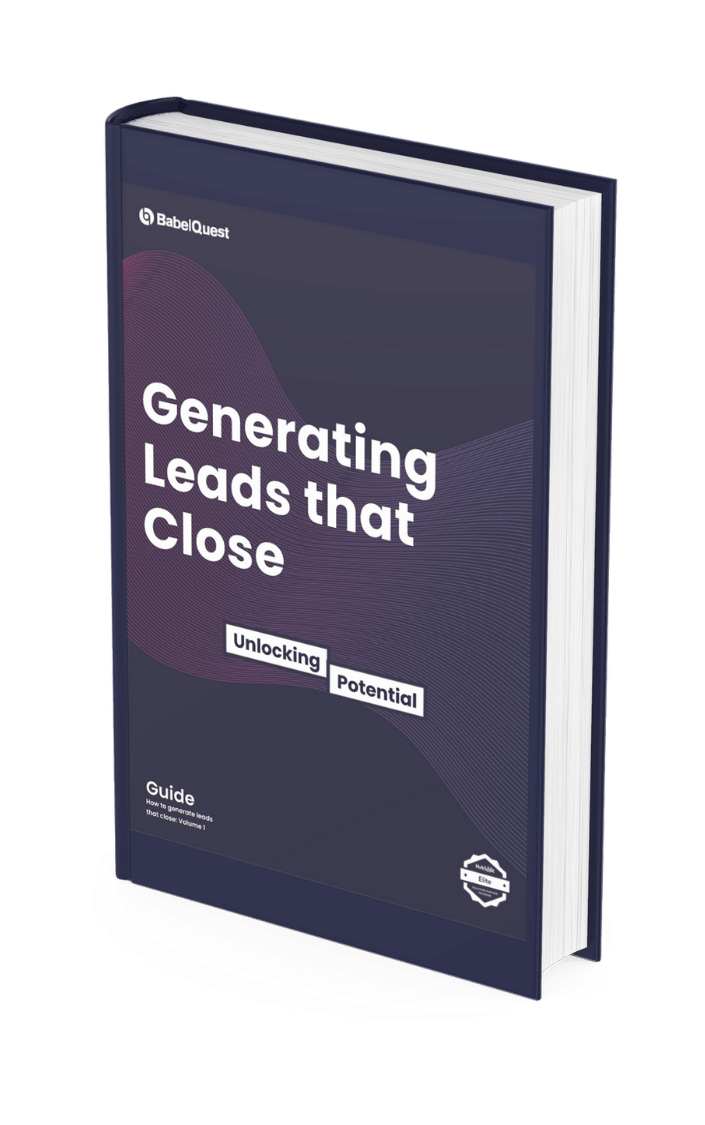 How to Generate Leads That Close
Learn how to generate better quality leads that turn into revenue.