How to Increase Customer Satisfaction and Generate More Business
By Gem Rugg-Gunn |July 05 2018
Most companies make an effort to keep their customers happy. It's pretty obvious that it makes business sense to dissuade customers from describing you or your services using words that, as Simon and Garfunkel once alluded to, are less than polite:

'I hear words I never heard in the Bible
And I'm one step ahead of the shoe shine
Two steps away from the county line
Just trying to keep my customers satisfied.'


These days though, customer satisfaction is more than just avoiding customer dissatisfaction. The digital scene has never been so competitive, making it more important than ever that you a) maximise the value of your existing database and b) recognise the growing importance of customer service as a means of making promoters.

Delighting through customer success

As a longstanding HubSpot partner, our approach has always been to attract, engage, and delight customers.
It is important to point out that just because 'delight' comes at the end of the sequence, it doesn't mean that customer satisfaction falls only to the customer service team after the customer has actually bought something from you. In fact, it should be everyone's responsibility.
As HubSpot says in this article:
'Every single interaction a user has with you, your co-workers, your website, and your content feeds into their overall experience—and overall impression of your organization as a whole. The better that experience is, the happier your customers are, and the more likely they are to stick around and tell their friends about the great experience your brand provides.'
It is important to remember that the basic premise of an inbound marketing strategy is to put your buyers first and focus on meeting their needs, rather than yours. Your aim—whichever department you head up—should always be customer success, helping your prospects and customers solve the problems they can't solve themselves.
Now you know the importance of advocacy to sales and marketing, let's look at how to improve customer satisfaction.


How to improve customer satisfaction

The inbound methodology has always championed the value and importance of delighting your customers in order to drive more referrals (and we all know how valuable those are), but in 2018, the importance of happy customers goes beyond this.
In the same way that marketing should be feeding sales, it's your services that should be feeding your marketing. Key to this business growth flywheel is happy customers, fuelling your company's marketing presence, whether directly through revenue growth or indirectly, in the form of those referrals we all know and love.
To improve customer satisfaction (and customer feedback):
Take the steps to fully align your sales, marketing, and service delivery operations
Create a culture around customer feedback. Whether you use customer satisfaction surveys, Net Promoter Scores (NPS), or incorporate feedback channels into monthly or quarterly meetings, the possibilities are varied
Track customer satisfaction as a company-wide goal. Goals carry gravitas that can sometimes be lost when something is viewed as cultural, not procedural. If implemented correctly, NPS scores can be used to measure customer satisfaction
Make sure you are measuring customer satisfaction scores in the most effective way, providing an accurate representation of how your customers are feeling (see 'Measuring Customer Satisfaction' below)
Could a client relationship role take accountability for these processes and lead on customer feedback, officialising the importance of customer satisfaction across a team and providing a clear point of contact for your clients or customers?
Set clear customer expectations from day one and take steps to exceed these. This might look like setting realistic goals, delivering tasks on time, replying to emails and other communications in an agreed timeframe, and providing added value when possible
Unfamiliar with the concept of sales and marketing alignment? We explain the relationship between sales and marketing here.


Using customer loyalty to generate more business


If you stay in touch with a customer after they've bought from you, you can find ways to stay valuable to them. But building strong customer relationships at scale can be a challenge, especially at enterprise level. Workflow automation can provide the scalable, cost-effective solution such businesses need.
Used well, marketing automation can ensure that you continue to delight your customers by providing them with relevant information, exactly when they need it.
Here are some ideas for getting started with it:
Workflows

If you're using HubSpot, you can set up workflows to slowly drip feed content to your customers, and to nudge your salespeople to check in with them. For example, if a customer has signed up for a year's subscription to a piece of software, you may want to create a workflow spanning 12-months, which initially introduces them to the product, then later on offers answers to questions and reminds them about their upcoming renewal.
Case studies


Case studies and positive reviews are not only useful for attracting new business, but can also be used to keep the conversation going with existing customers. You could set yourself a reminder to contact all new customers six months after they closed, to find out why they selected your company or product over others, and ask if it is appropriate to do a case study.
Segmented emails


Segmentation is key to effective marketing automation. In order to be able to send your customers relevant updates, you need to know who your customers are and which products they've bought. If you're using HubSpot, you could set up contact properties to specify a particular industry, and then select products from a drop down list. This will enable you to create segmented lists—for example, all of your clients in the education sector who have bought your ransomware solution.
If there's an update for a specific piece of software you sell, you can use a segmented list to let relevant customers know. This could boost customer satisfaction or even result in an upsell. If you publish an article looking at the latest tips for maintaining a secure network, why not send a tailored email to someone who has bought a network from you, and follow it up a few days later with a call from one of your team to see how things are going?
Discover how Tech Data built thousands of customer relationships through complex workflow automation.


Turning your customer base into promoters


What is the cost of acquiring a new customer compared to the cost of keeping an existing customer?
There is no definitive answer to this question, but most estimates are that it costs between four and ten times more to acquire a new customer than it does to keep an existing one.
Bill Cates, who is an actual person and not a boss-of-Microsoft-related typo, is a genuine expert on this topic because he has authored a whole book about referrals. He says that referrals are so effective because they provide 'borrowed trust'. In other words, when someone that you already trust recommends a third party, you are much more likely to carry that trust over to the third party.
Therefore, positive word-of-mouth recommendations from your customers are GOLD and should be an extra incentive to always do your best for each customer. One satisfied customer could easily lead to two more. Keep multiplying that effect and you'll be driving a gold Lambo by Christmas.
Get more tips for improving customer service to get more referrals.


Using a delightful brand to improve satisfaction levels


You can also use your brand to create delight. People want to do business with people they like, and they want to buy products or services that they like too.
This applies to both existing customers and new business. Just make sure that once the sales process ends, your brand efforts don't suddenly stop.
Depending on what you are selling, brand-building is not always that easy, but there are plenty of examples of strong brands resulting in strong sales. Innocent (the drinks manufacturer selling over two million smoothies per week) is an excellent example. (Yes, I know this is a B2C example, but bear with me for a minute.)
Innocent's social media posts are informal, humorous, down to earth and often nothing to do with their products. In other words, they're likeable. An example of a recent post:
"HEY EVERYONE. It's sunny. And warm. And it's the weekend. THIS PRETTY MUCH NEVER HAPPENS."
(Innocent—26 March 2017)
B2B companies have also successfully used social media to build their brands. This article gives several examples, one of which is Maersk, the container shipping company. Maersk started experimenting with social media several years ago and now has over 2.4 million followers on Facebook, in addition to sizeable audiences on Twitter and Pinterest. You don't get audiences as big as that without making your brand appealing.
According to the article, one of the firm's campaigns (called #wintermaersk) resulted in 150 unique sales leads, an impressive number for the shipping industry.
Another brand-building tactic for social media that can work for B2B marketing is influencer marketing.


Using trusted influencers to generate loyal customers


This involves identifying experts relevant to your industry who have active networks on social media and collaborating with them.
The idea here is that there is no better form of marketing than word of mouth, and if a trusted figure in your industry mentions (or endorses) something, it carries some weight.
Collaboration between businesses and influencers often takes the form of 'content co-creation'. This could be as simple as providing quotes, being interviewed or writing blog posts. B2B buyers often have so much information available to them that they end up getting overwhelmed and doing nothing. When an influential user reports on their firsthand experience of using your particular product or service, that can make a big difference. More involved examples might include authoring ebooks, being involved with events or speaking to the media.
Influencer marketing gets results partly because you are creating 'non-marketing' content that is authentic, and may be able to reach communities of people you are targeting but which are hard to reach. Expert influencers may also be able to bring subject matter expertise to your content that your own marketing department doesn't have.
Measuring customer satisfaction levels

Satisfaction is a subjective thing. This can be a challenge when it comes to measuring how happy your customers are. Surveys are one way of tracking customer happiness more objectively. HubSpot recommends the following framework:
Create customer survey
Choose survey timing or trigger
Analyse survey data
Make adjustments
There are lots of different customer satisfaction methodologies out there that you could use. We can recommend the NPS survey, which asks the simple (and poignant!) question, 'How likely is it that you would recommend this company to a friend or colleague?'
To calculate your Net Promoter Score, you subtract the percentage of Detractors from the percentage of Promoters. Aside from giving you insights into how many of your customers are promoters, survey responses can be used to gauge loyalty and highlight customers who feel you are currently letting them down, driving operational improvements and retention.
Read HubSpot's full post on tracking customer satisfaction.


The importance of customer satisfaction


Businesses often pay a lot of attention to a prospect during the sales process, only to ignore them after they've actually become a customer. Repeat business and referrals are strongly dependent on good customer experience—so it's crucial that you get it right. This can be achieved through a combination of techniques such as marketing automation, leveraging your brand, and influencer marketing.
Having mastered how to improve customer satisfaction, delight your customers, delight your boss, and dance around the office celebrating your success by belting out that Simon and Garfunkel song!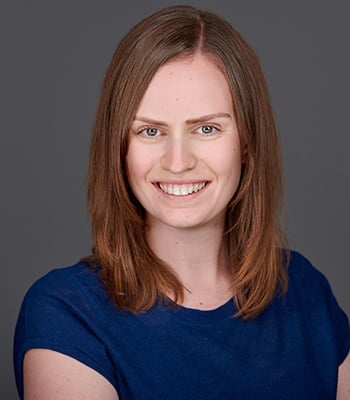 About the Author
Gem is an inbound enthusiast and HubSpot Platform Consultant at BabelQuest, an Elite-tier HubSpot Solutions Partner based in Abingdon, Oxfordshire.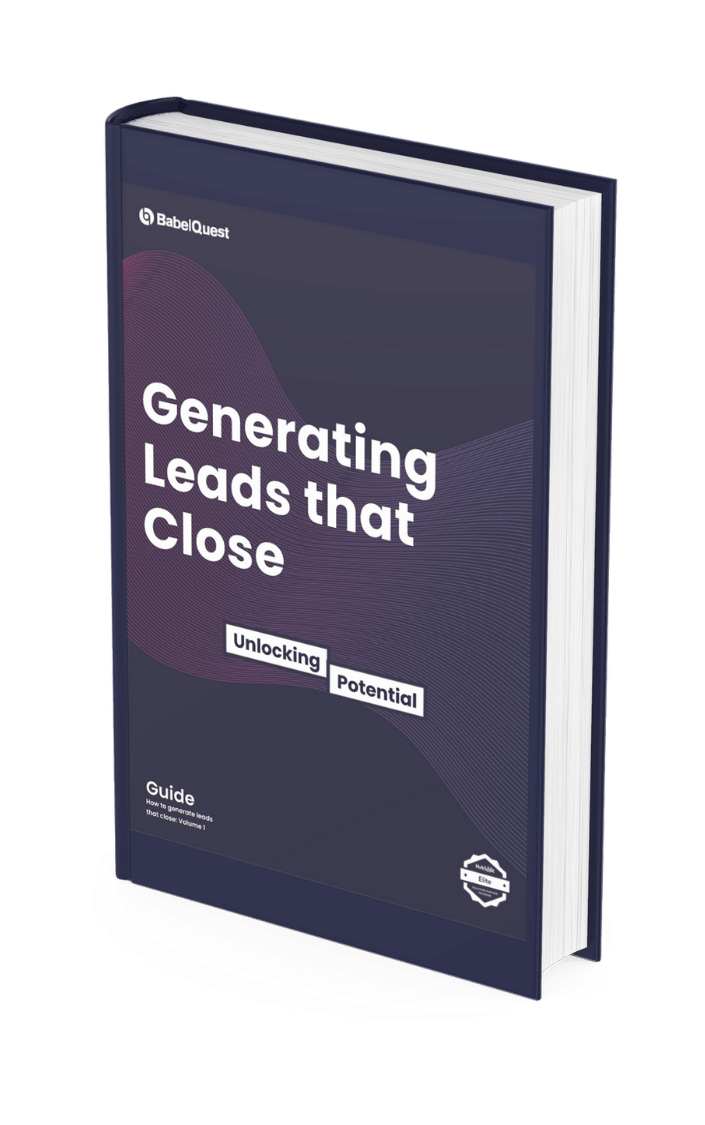 How to Generate Leads That Close
Learn how to generate better quality leads that turn into revenue.