How to Roll Out a CRM Across Your Business (And Make Sure Sales Is On Board With It)
By Dr Thomas Brown |February 12 2018
As anyone partial to a length of Toblerone will tell you, people don't like change.
When the company revealed that it would be altering its product's distinctive pyramid shape back in 2016, fans of the Swiss chocolate bar were not happy.
'Diet version???? #FeelCheated.'

'Very disappointed...terrible decision.'

'What's going on?'
Slightly less chocolatey but no less disruptive, the launch of a new CRM system is no exception to this rule.
Most sales teams are very particular about the way things are done. It's their area, after all. Inform them you're rolling out a new CRM and you're almost guaranteed to meet with some resistance.
So what steps can you take to minimise that resistance and make sure your team is actually using your shiny new CRM?
Seek to identify resistance before implementing change
Prior to making changes that stand to affect your sales team, it's important to give careful consideration to 1. what the specific changes include, 2. how they will impact the sales team, and 3. how they might react (understanding the reasons why your sales team might resist the changes).
If you're able to answer these questions in advance of implementing the new CRM, you're going to make it much easier to create a plan of action for a smooth adoption of the changes.
What the specific changes include
Without getting too granular (we've already written an overview of the HubSpot CRM's features), a new CRM promises a fundamental shift in the way your sales team organises its contacts and prioritises its work. The HubSpot CRM combines a customer database with information on what each lead is doing, for example. What interactions have they had with your website? What emails have they opened? What have they downloaded? It's important that you document precisely how your new CRM is going to differ from your existing system and how to carry out each new process or application.
How will the changes impact the sales team?
This new approach should complement your sales team's existing processes but it's important to realise that the team will likely be unfamiliar with many of the applications themselves, especially if your previous CRM was dated or your processes were lacking. If it wasn't already apparent, you should begin to see how this could have a disruptive impact on a sales team required to take new steps or engage in new processes.
How might they react?
A sales team that doesn't understand how to implement new processes or applications is going to become frustrated and demotivated. If your salespeople can't do their job as well as they would like, they are going to resent the new system (and the operations director who drove its implementation).
Crucially, if they don't understand why you've made a change or feel like bad decisions have been made, they can feel excluded or undervalued and start losing faith in the business. This is a bad place for a sales team to be in and every step should be taken to ensure a smooth CRM adoption.
Planning for a smooth CRM adoption
One of our co-founders and head of revenue Eric Murphy has been helping business owners and operations directors implement successful rollouts for over seven years now. When I asked him how to plan for a smooth CRM adoption, he gave this advice:
Build out the CRM to fit your processes, not the other way around
This will instantly be more familiar to the people learning to use it. The moment you start changing processes, you're going to unsettle the status quo. That's not what you're trying to do right now. The CRM should complement the way the sales team is operating, not unsettle it. Include the sales team in the decision making process, so they are involved much earlier on and actually have a hand in shaping the system they are going to be using.
Create a process guide to rollout with the CRM
The process guide should clearly outline how to carry out each part of the sales process. Think of it as a manual or reference document to accompany the new CRM. Break down each step logically and present the information in a way that is accessible and clear to understand. Distribute it before launch so everyone is familiar with it and book one-to-one time with each salesperson to talk through it.
Frequently review use
It's important to review the CRM's initial adoption, as well as monitoring ongoing use and engagement. This makes sure that the CRM is not only being used by all members of the team, but that it is being used properly. Your weekly or monthly sales meetings are an ideal opportunity for this, opening a clear channel of communication between you and the sales team and ensuring that the salespeople feel like they have a voice.
Where CRM rollouts typically go wrong
In our experience, companies tend to make one of two mistakes when rolling out a new CRM across the business: they either jump in too quickly without proper planning and end up having to wing it or they under resource the whole project.
'Not planning means you are shooting yourself in the foot before you even start', said Chris Grant, our sales enablement pro and the man behind numerous successful rollouts. 'Aspects like definitions, permissions and data flow need to nailed down before you even think about making the new CRM live.'
On this subject of under-resourcing, Chris added: 'It's usually a sign that there is not enough buy-in internally or the CRM is viewed as an "address book" rather than a key business asset.'
Test before rollout
Test the CRM before rollout. I mentioned planning at the start and testing is a big part of that. Find what doesn't work or isn't working as well as it could and improve it. Then test again. Treat it as an iterative process. It's better to uncover all the places where it falls down before its live than afterwards. Your salespeople will thank you for it, and so will your prospects.
Understanding your role
It's easy to forget that you're not just an operations manager or sales director in this equation. You're also an implementer of change within the sales department with the ability to make a real difference to the revenue being generated. The best way you can succeed in this role is to equip yourself with the planning and resources you need to minimise resistance.
As anyone who's implemented a new process or technology will tell you, implementing change is never easy, but it can be made easier. To avoid a Toblerone situation and an internal Slack storm, take a considered and understanding approach to the CRM rollout through careful analysis, planning, and strategy.
Not getting the full value from your HubSpot CRM? Click the image below to discover best practices and pro tips, as explained by one of our fully certified Senior HubSpot Consultants.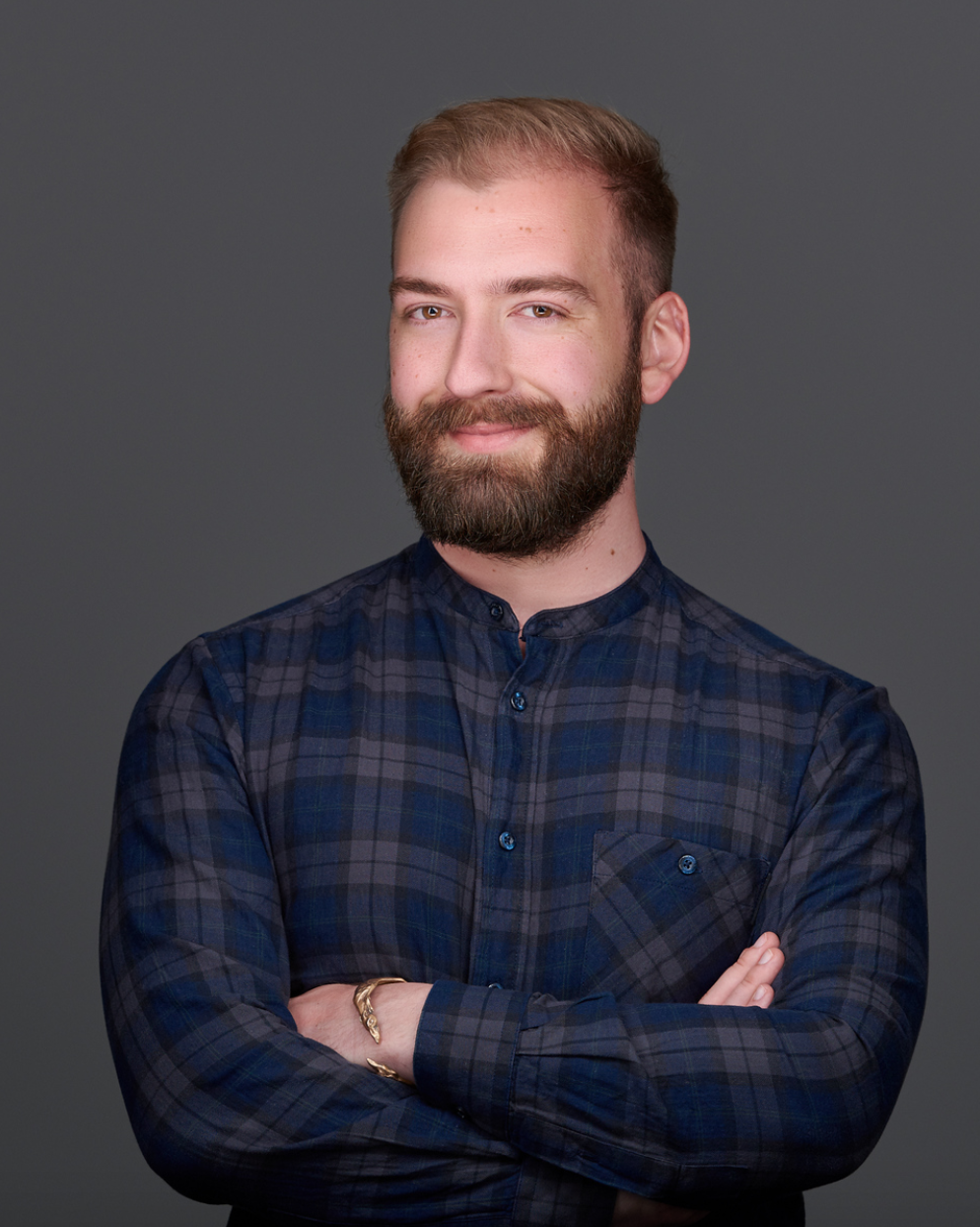 About the Author
Tom is BabelQuest's Principal Copywriter. He has a PhD in Creative Writing from the University of Southampton and is a novelist with Sparkling Books.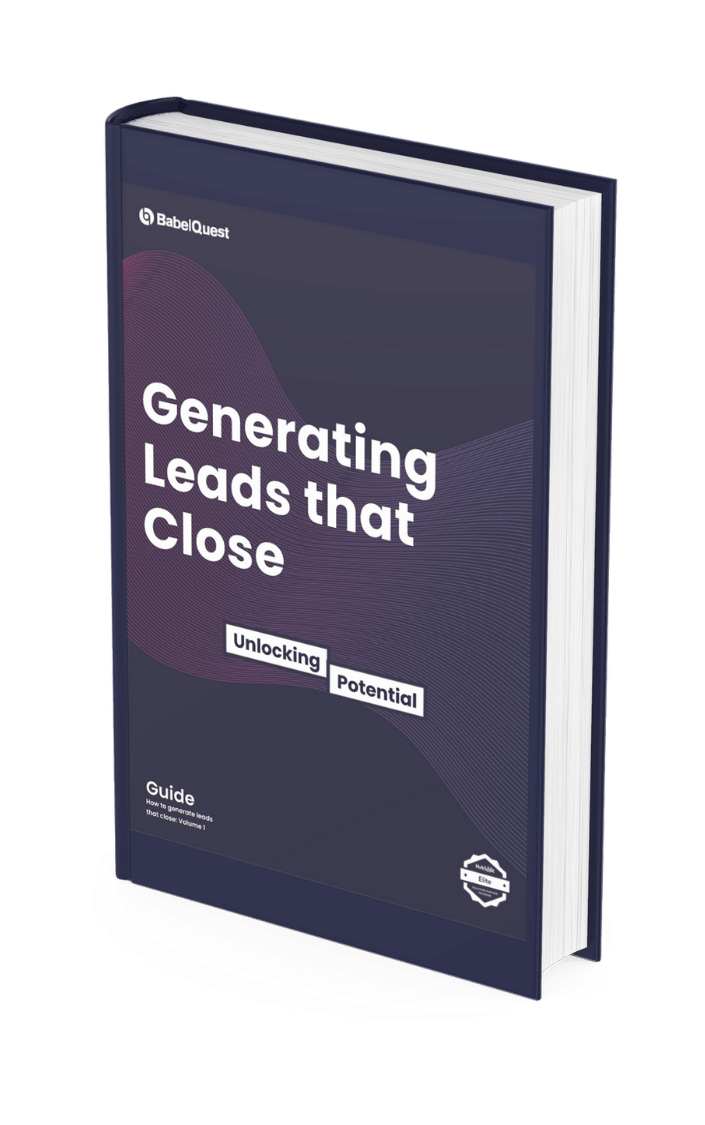 How to Generate Leads That Close
Learn how to generate better quality leads that turn into revenue.