How We're Different from the 5,999 Other HubSpot Solutions Partners (And Why Choosing Us Will Drive Your Growth)
By Lily-Francesca Bristow |December 09 2021
When it comes to selecting a HubSpot solutions partner, how do you know you're making the right choice? Discover what makes us different and how you benefit.
If you've chosen to invest in a partner to help you unlock HubSpot's potential, you probably have a shortlist of contenders somewhere. And if you were to revisit that list, you might come to the conclusion that we all look pretty similar. You wouldn't be wrong.
We're all HubSpot solutions partners, after all. You've picked us because we all offer the same kinds of products and services, to your specifications and budget. So how do you differentiate between the final names on your shortlist to determine the partner for you?
At this stage, it's how we offer our services that sets us apart. At BabelQuest, we talk about this in terms of accountability. What do we mean by this and how can we confidently claim it as a differentiator, as if every other solutions partner isn't accountable?
Accountable for what?
You might know accountability as taking responsibility for something, having ownership of something, or committing to make something happen, and you'd be right.
In the context of services delivered, a lot of agencies can and do claim accountability for work produced or results generated. Some of them may even appear on your shortlist. They'll talk about being results-driven or goal-orientated. And while they might have some very effective processes in place for following through on those promises, that doesn't actually mean a great deal, unless they're delivering a full-flywheel service.
What do we mean by this?
Your business growth flywheel in practice
One of the most common things we come across when a business approaches us for a CRM system is that they've lost track of their sales forecasting. Their pipeline's in disarray and their salespeople are spending lots of time on activities that can't be tracked.
Where do your most valuable deals come from?
What's your primary source for new business leads?
What's your cost per sale?
Can you rely on your primary lead source to achieve your revenue goals?
But the issue is rarely just with sales. Once we dig into it, it often becomes clear that the organisation's website is also underperforming — either it doesn't explain what they do, it doesn't explain who they do it for, or it doesn't have optimal conversion paths to help prospects actually put their hands up and say "yes, I'd like to have a conversation".
Does your marketing team generate qualified leads to hand over to Sales?
Do you have visibility over how many of those leads are being advanced, nurtured or disqualified?
What does your ideal customer look like?
And sometimes the issue extends beyond sales and marketing into service, too. Sales might be selling well, but the handover from Sales to Service and delivery isn't being handled effectively, leading to poor experiences and dissatisfied customers who won't buy again, never mind advocating for your brand or service amongst their professional networks.
How do you know your customers are happy/unhappy?
How do you know your customers are being advocates and can you track it?
An agency might be accountable for solving any one of these issues, and it might do that very well, but to be truly accountable it needs to address all of them, because repeatable, scalable business growth depends on all three of these functions working together.
Great — but how does that make you different?
Of course, there are other solutions partners out there capable of delivering full-flywheel services. Many rank alongside us in HubSpot's Elite tier. But there's a distinction to be made between a marketing-first agency that has grown to offer sales and service capabilities and a company whose background is firmly embedded in business-wide consultancy.
That's us.
Our prerogative — the results we take accountability for — aren't increased leads or greater sales productivity. Those are metrics, a means to an end. The end that we're committing to help you achieve is much more comprehensive than a boost in marketing performance.
We're here to help you understand — and put your customer at the core of — your business flywheel. In practice, that means aligning your marketing, sales and your service teams around the same vision of what the customer wants to deliver what they want. And while other solutions partners were attracted to HubSpot because it's the best marketing platform for understanding buyer intent, we got there because its powerful analytics and automated reporting helped us to scale and grow our business better first. We've climbed all the way to the top ranks in the HubSpot solutions directory using it, and by helping our clients to unlock its potential — across their whole business — we've helped them to achieve similar growth.
Being an Elite HubSpot solutions partner means much more than being able to sell lots of HubSpot licences. To reach the Elite tier, you have to be able to service your clients. And to service them well, you have to be accountable — not just for their marketing but for their growth. Underneath the marketing strategies we design and the campaigns we deliver, that's what we're accountable for and that's what our clients hold us to: getting the flywheel to spin.

How's your flywheel spinning? I'm Lily and I work on the business development team here at BabelQuest. To find out more about your business challenges and how you might be able to use HubSpot to solve them, get in touch today.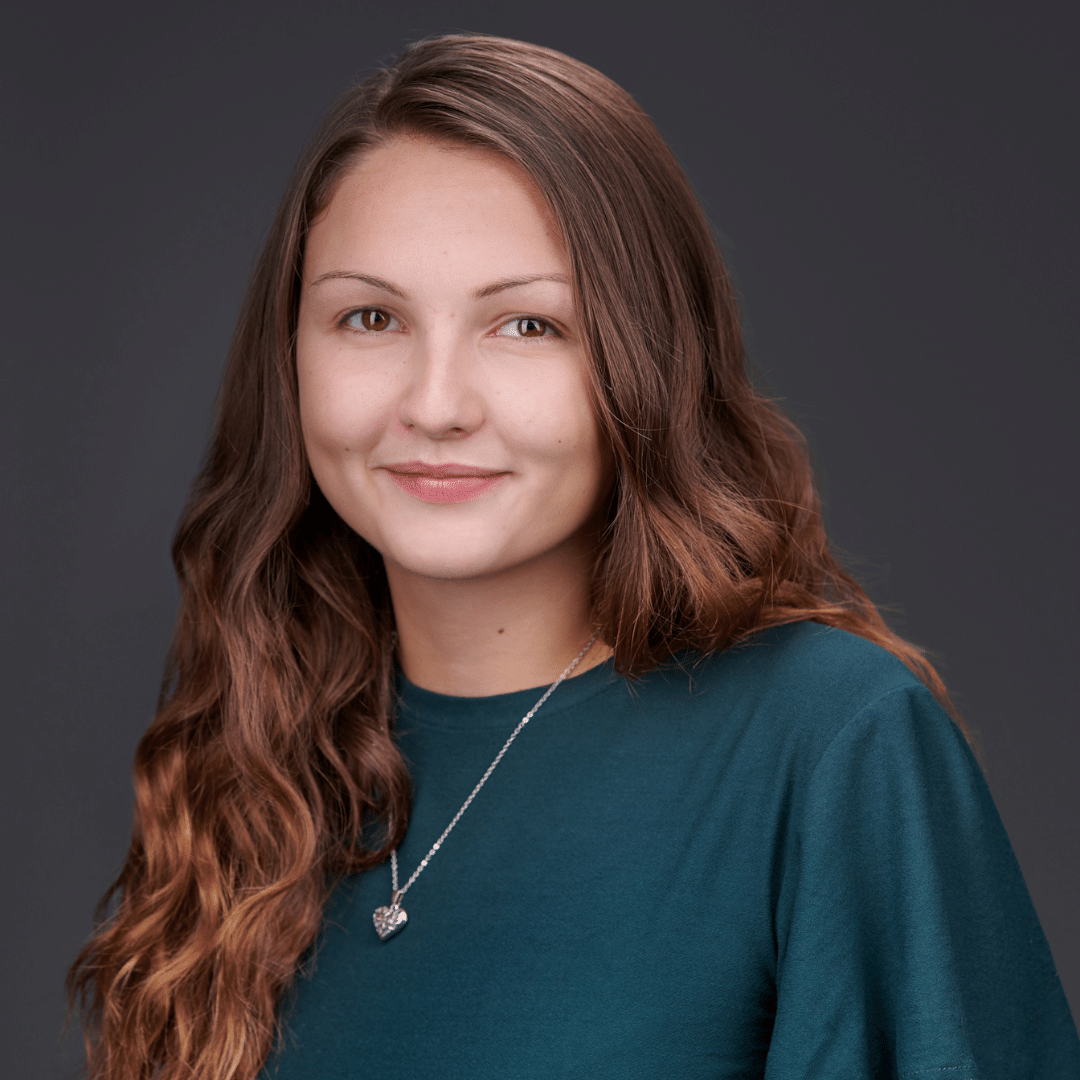 About the Author
Hi, I'm Lily - Business Development Executive at BabelQuest. Talk to me about our services and how we can help your business grow.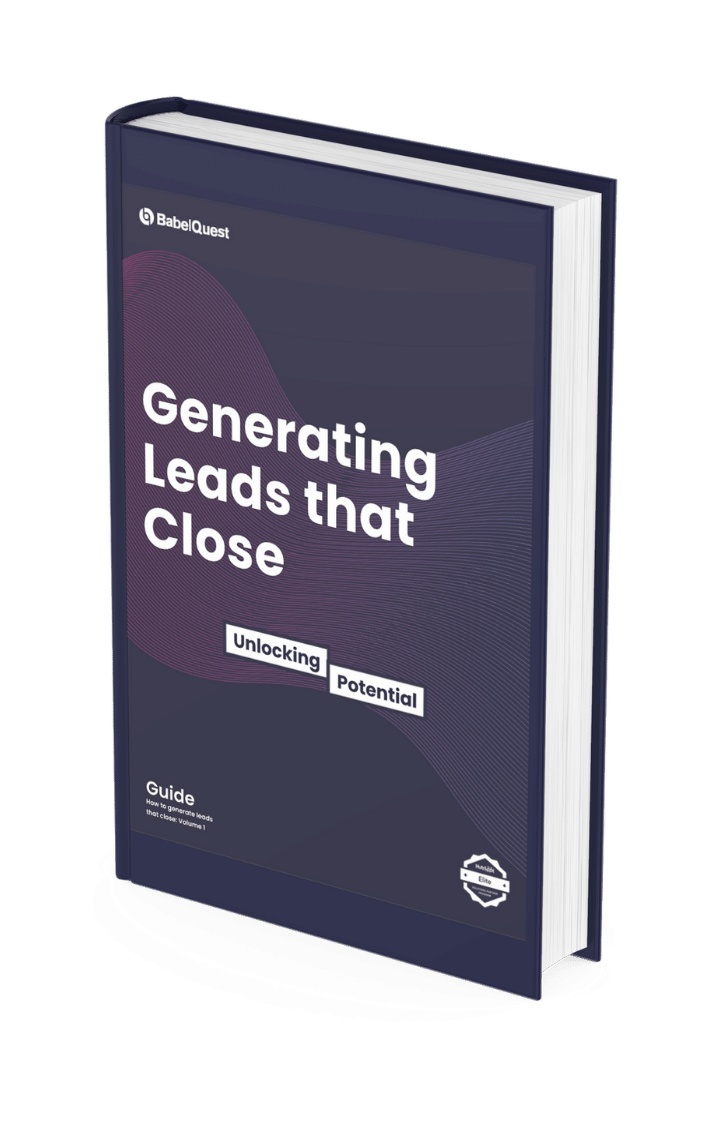 How to Generate Leads That Close
Learn how to generate better quality leads that turn into revenue.