Businesses decide to leave HubSpot for all kinds of different reasons. If you're questioning your decision to stay on the platform, there are a few things you'll want to consider first.
Before you take such a big step, it's important to know how the decision to leave HubSpot will affect not just your website but also your business as a whole. Being informed in advance and prepared for the impacts of leaving HubSpot will help to make the transition away as smooth and painless as possible.
Read on for some of (what we consider) the key considerations you should make, steps you should follow, and questions you should ask yourself before quitting.
Feeling frustrated with a lack of results? To improve marketing performance and unlock more value from HubSpot,


8 important considerations if you're thinking about leaving HubSpot:
(and the actions needed to prevent a negative impact on your business)


1. How will leaving HubSpot impact your SEO?
HubSpot allows the optimisation of your site for topic clusters, helping to improve the visibility of your website and write on the subjects your target buyers genuinely care about. Even if you decide to leave HubSpot, you will still need to devote resources to replicating the power of its content strategy and SEO tools. This doesn't just mean a budget investment, but also an investment of time and education for your staff.
If you leave HubSpot and your account expires, all of the links pointing at your site will be lost. There is a simple way around this — you can implement a 301 redirect, which will automatically redirect visitors to the new web page if they click on the old link, but at scale, this is timely. (Here is a tutorial on how to implement a 301 redirect.)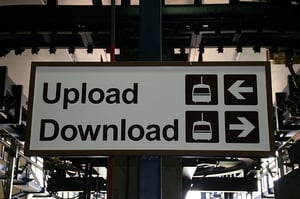 2. How will my website design and styling be affected?
One of the advantages of HubSpot is its simplicity of use, and the ease with which it allows you to make a beautiful and professional website. Now, because of how HubSpot works, your website will have been designed and coded in a manner that is native to HubSpot.
We recommend that you work with a developer to recreate your website on another hosting company. It's important to note that HubSpot CMS sites include files and attributes customised to their hosting platform, so you may not be able to simply copy and paste the HTML coding of your pages into another platform.
This is something you need to consider when taking your website off HubSpot, not only in terms of the design, but also in terns of its functionality. You may be able to replicate your website's design, but if it doesn't work in a similar manner to HubSpot, then your audience may be confused.
To make sure you don't lose anything:

Download the HTML of your website pages
HubSpot has a built-in export tool for any pages on the COS (Blog Pages, Landing Pages, and Website Pages).
Navigate to Content Content Settings.

Click on the 'Export COS Pages' in the left sidebar menu.

You'll receive an email with a .zip file download of the HTML of your pages.
Download items from the File Manager
Navigate to Content Content Settings File Manager.
Click on the 'Export' button at the bottom right-hand corner of the table to export all of your files.
Export all URL Mappings
Navigate to Content Content Settings COS URL Mappings.
Click on the 'Export' Mappings button.
Save your sitemap
Navigate to your primary domain hosted on the COS (content optimisation system) and find your sitemap.
If you'd like a hand with this or any of the steps discussed so far, get in touch with us for more information.
3. What will the impact be on your content and data?
Building on the above, one of the biggest benefits of using HubSpot is the ability to easily change or tweak your design in the COS. However — unsurprisingly — this is exclusive to HubSpot, and if you decide to move your website to a non-HubSpot platform then you are going to have to recreate all of your HubSpot specific elements (website pages, thank-you pages, landing-pages and the all important CTAs).
Secondly, HubSpot's team will always help you with the transition of your website to your new host, as that service comes as part of the HubSpot set up fee. However, HubSpot's tools as functions cannot be transferred. For instance, if you want to migrate your website to WordPress, then you will naturally lose some functionality due to non-transferable plug-ins. Replicating the effects of the plug-ins will be an arduous and time-consuming task, which the HubSpot team can't really help you with.
As mentioned above, you will not be able to export and download your HubSpot-specific content. However, the good news is that there is data from HubSpot that you can download. For example, all of your written content (although not the page design/structure), email analytics, hard bounce unsubscribe analytics, CTA data, contacts, prospects, workflows, forms, reports, keywords and events. While this isn't easy, it does give you a huge bank of knowledge to be able to replicate the power of HubSpot on your new host.
Follow this guide for downloading your website content from HubSpot:
Email

All HTML email templates will be included in the COS pages export within Content Content Settings Export COS Pages. To save any WYSIWYG email templates as HTML files, open the template in the Design Manager and click on the 'Actions' dropdown at the top of the editor.
Clone to file.
To download your email analytics, navigate to Content Email All and click on the 'Export' button at the bottom of the page.
Calls to action
To export your CTA analytics data, navigate to Content Calls-to-Action and click on the 'Export CTA Data' button at the top of the page.
Your CTA buttons are no longer available once your account has expired. Be sure to remove them from any external website pages.
Campaigns
Campaigns data cannot currently be exported.
Data for posts published using the Social Publishing tool can be exported by navigating to Social Publishing click on the 'Export all' button at the top of the page.
It is not possible to download any Social Monitoring streams.
Contacts and lists
To export your Contacts database, first create a list of all your Contacts. Then, export the list of Contacts and be sure to choose the properties (or all properties) that should be included on the export.
Prospects
To download all of your Prospects data, navigate to the HubSpot Sales product then click 'Sales Tools Prospects'. Make sure you're within the Website Visits tab in Prospects, then select 'Export all' in view from the bottom left-hand side menu.
Workflows
You can export the data for all of your workflow automation at once, which would send you an excel file with workflow name, status, total contacts enrolled, how many contacts joined your goal list, and the conversion rate of each workflow. To export this data, navigate to Contacts Workflows and choose 'Export' at the bottom right-hand side of the Workflows Dashboard.
Forms
The form submission data for each form must be exported individually. To export a form's data, navigate to Contacts Forms, then click on the gear to the right of a form to export.
Forms will no longer function once your HubSpot account has been cancelled. Be sure to remove all forms from any external pages.
Reports
To export all of your Sources Report data, navigate to Reports Sources. Click on the date range dropdown at the top of the graph and display data for 'All Time'. Then, click on the button in the right side menu to 'Export current view'. This export will include a summary of all your data, as well as Visits, Contacts, and Customers for each month based on the traffic sources.
To download all of your Page Performance views, navigate to Reports Page Performance. Click on the date range dropdown at the top of the chart and display data for 'All Time'. Then, click on the link in the bottom right side menu to 'Export All Pages to Excel'.
NOTE: If your website was hosted outside of HubSpot, be sure to remove the HubSpot tracking code from your pages.
Competitors
Competitors data cannot currently be downloaded.
Events

To download data for your Enterprise Events, navigate to Reports Events click on the link in the right side menu to 'Export events'.


4. The impact on your marketing and sales alignment
In our opinion as an Elite-tier HubSpot solutions partner, one of the key USPs for HubSpot is its ability to align sales with marketing. It's widely documented that businesses lose significant amounts of revenue due to the breakdown of communication between the two departments. Marketing generates leads, Sales never pursues them as they think they're a dead-end, and there's no cohesiveness between two vital cogs of your business.
HubSpot prides itself on helping businesses to develop a fully functioning inbound sales, marketing, and services operation. It creates a directly accountable flywheel that tracks where a lead has come from, who has contacted that lead and what else needs to be done to help the system run smoothly.
If you leave HubSpot, it's important to consider how you're going to align Sales and Marketing. Whatever you do, ensure you have a process in place before you start your transition away.


5. Timing
The most important resource you and your business has is your time. How you manage your day can determine your effectiveness and your productivity. As a result, when considering whether it is worth transferring your HubSpot site to another platform, it is important to consider the time implications.
HubSpot advises that it will take at least 30 days to download, export, and save your website data. That's just on the HubSpot end and doesn't include the time it will take to set up a new website, a new host, and to make your website look similar (or different!) to the HubSpot version.
In order to facilitate an effortless move, we also recommend that you spend a few days after the transition to check for any error pages or broken links that may have been caused.


6. The financial cost of leaving HubSpot
As marketing platforms go, HubSpot can seem expensive. However, when considering all of the tools, resources and insights available to you as a customer, the price reflects the value the product offers.
If you still feel as though HubSpot is too expensive for your business, you can move hosts to a cheaper alternative. However, remember that if you choose a cheaper alternative host, you may need to employ a web team to manage this. The hours involved will add up and the end costs may not be too dissimilar.


7. What have you learned from your time on HubSpot?
The only way to improve as a business is to learn and to evolve. Tesla is a great example of a company that has done exactly that. In this regard, HubSpot is an incredible resource, they download and collate the data from everyone's website on HubSpot and then examine and analyse it, before releasing the results back to you. This means that you can improve from everyone else's data, and stay informed about best practice for landing pages, thank you pages and other forms of content.
If you go it alone, you will have a much smaller pool of data from which to evolve your business. Would it be enough?
Another huge resource is the HubSpot Academy. Learning from the plethora of resources in the academy is generally the first step everyone takes in their inbound journey. How are you going to train any new members of staff you take on? Doing it yourself will cost you hours of your time.
Find out how one of our salespeople benefited from completing all 20 HubSpot Academy certifications.


8. Questions to ask yourself before you leave HubSpot
Evidently, leaving HubSpot isn't quick and easy — or even necessarily the solution to your problems. Before you leave, you need to ask yourself the following questions:
How are you going to ensure your website is mobile-optimised?
How are you going to ensure your marketing is automated? HubSpot has shown that people now expect that if they enquire about your product at 9pm on a Sunday, then they should get a prompt response. Unless you want to be on call 24/7, you need marketing automation.
How are you going to manage and implement an effective content strategy? The knowledge and insight that HubSpot gives you enables you to create a smart CTA to make sure visitors to your website get the content and help they need quickly. Will you still be able to tailor your content to your user to make conversion more likely?
How are you going to deal with incoming leads? And how are you going to segment your lists?
How are you going to organise your prospects in a manner that works and gives you the best chance of closing them?
Finally — and most importantly — how are you going to ensure that your business isn't wasting money in between marketing and sales? Marketing and Sales alignment is a huge plus point of HubSpot. Can you and your business cope without it?


Is leaving HubSpot really the solution?
In summary, leaving HubSpot may be the correct decision for you and your business — but it is also possible that the ramifications may be larger than you think. The time, effort and effect on your website are going to be huge. Could it just be that you're not currently getting the most out of your HubSpot application?
If you need any help migrating away from HubSpot — or want to talk through whether it is the right decision — speak to one of our inbound consultants for help with HubSpot. Alternatively, download our free guide to generating leads that close and see how you could transform the value you're getting from your HubSpot platform yourself.
Image Source: John Traino

We are hiring!
With a variety of roles available, we want to hear from you! Take a look at our latest vacancies…