Emma already works closely with the team at BabelQuest as our dedicated HR consultant, helping us to implement new policies, embed our culture, and scale the business during this exciting period of rapid growth.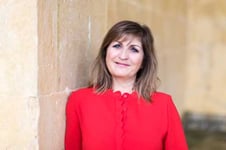 She joins directors Rebecca Murphy, Eric Murphy, and Vaughn Armstrong in her new position as a NED (non-executive director) on the BabelQuest board.
With over 30 years in business across commercial sales roles and HR, and previous experience sitting on boards, Emma brings an external perspective and additional expertise that complements our existing directors' skills, experience, and dedication to our agency.
"I'm delighted to be joining the BabelQuest board. I've been working with the team at BabelQuest for the last two years, supporting them in the development of their people strategy throughout a significant growth process and following a merger – all of which has firmly established them as a key digital marketing provider and a globally recognised Elite HubSpot Solutions Partner in the top 0.3% of HubSpot partner agencies worldwide." Emma Browning, managing director, Meraki HR Solutions
Over the course of her career, Emma has accrued a proven track record in delivering successful change management programmes that have helped businesses to achieve their goals, restructure their organisations, develop their employees, and manage complex employee relation issues, as well as coaching senior managers and leaders to help them improve their people management skills.
Her extensive experience working with businesses to help them create the right people policies and practices that deliver happy, engaged, and highly productive employees is already having positive impacts across the BabelQuest team.
As a new member of the board, she looks forward to helping us continue achieving our goals.
"As we continue to grow, it's important that we have the right team in place. Emma not only brings external experience but an impartial view to the business, which I'm very excited about. This is another exciting step in our ambitious growth plans." Rebecca Murphy, managing director, BabelQuest
For more information about this story, get in touch.
We are hiring!
With a variety of roles available, we want to hear from you! Take a look at our latest vacancies…