So, you're interested in implementing a new CRM system across your organisation to manage your contacts and close more deals quickly and effectively, but your budget is set and you aren't quite sure which one to go for. Sounds about right?
Fortunately, growth platform HubSpot offers a great free CRM that you and everyone across the organisation can benefit from, so you're all working from the same contact records and have full visibility over what each prospect or customer is interested in.
Now that all our data is in HubSpot, our next task is to make sure that there is data consistency in the way we report our activities and how we can monitor our campaigns to further optimise them. Silvana Tafur, Director of Demand Generation, CEG
The free HubSpot CRM doesn't stop there. As well as its core CRM functionalities, it offers you a range of handy tools and reporting features from across the HubSpot Growth Suite. So whether you want a custom dashboard to prove how well things are going or you'd just like access to real-time email tracking and notifications (find out more about that here), the options are there.
So what do you actually get, and how will you benefit?
This article provides you with an overview of the core functionalities of the HubSpot CRM as well as the key features available across marketing, sales, and services, so each of your departments can utilise your new CRM and get the most out of their data.
HubSpot Free CRM Features
Firstly, let's cover what you're guaranteed with HubSpot's free CRM software:
Unlimited users can be added to the account

, so your whole workforce can join. This is great for ensuring the whole organisation is working from the same contact records.

It's free forever

— no hidden costs, trial periods, or sneaky caveats.

Your database can store up to one million contacts and companies.

(That should be enough, right?.)



Free CRM tools
HubSpot's Growth Suite is built around the HubSpot CRM, giving you access to all the tools you see in the HubSpot CRM. These include:
Pipeline management

— manage contacts, companies, and data all in one place from a fully customisable pipeline, so your sales team can keep track of deals and predict future revenue based on how likely they are to close, essential for forecasting.

Email tracking and notifications

— imagine knowing the

exact moment

a recipient has opened your email. You and your sales team can do exactly that with the tracking and live notifications feature. View and record what individual contacts are doing on your website, so you always know in real-time what they're interested in.

Deal tracking — store, track, manage and report on the deals your sales team is working.

Company insights database — your contact records will automatically populate with company details from HubSpot's database of over 20 million businesses, so your sales team can spend less time browsing and more time selling.

Integrations content library — effortlessly integrate HubSpot CRM with external Gmail and Outlook accounts as well as other tools.

Prospects tool — see which companies are visiting your site.
Related read: HubSpot CRM: Best Practices and Pro Tips [ + Free CRM Audit]
Free marketing tools
HubSpot's free plan provides you with a number of handy marketing tools to improve, monitor, and capture your activity and turn prospects into leads.
Forms

— gather contact details of website visitors and prospects through forms hosted on landing pages, webpages, and emails. From pop-up forms to standalone and embedded forms, HubSpot's got you covered. And best of all, there's no coding needed. Once a lead has filled a form, you'll be able to contact them directly and provide resources or simply touch-base to say hello.

Email marketing

— do you want to send bulk emails to multiple devices and different inbox providers? Now you can trial and personalise emails to suit each one.

Ads manager

— is your ads account set up with an external provider? Not to worry. You can link a supported account with your HubSpot, so you can easily monitor which ads are performing best.

List segmentation

— you can choose what each prospect/client receives by creating and personalising lists based on certain criteria. This will help power your content in email, on the web, and much more.

Live chat

— connect with visitors in real-time using live chat capabilities and turn them into qualified leads as they browse your website.

Conversational bots

— similar to our good friend the Microsoft Word paperclip, you can set up automated chatbots to direct visitors to certain reps or content depending on their specific needs.

Reporting dashboards

— don't waste time browsing the reporting pages to locate the right analytics. Instead, create a custom reporting dashboard where you can find all the analytical data and track performances you need in one central hub — ideal for last-minute or weekly manager meetings (without a single spreadsheet in sight).

Mobile optimisation

— create, preview, and test content that suits multiple devices, from mobile phones to tablets and desktops.
Want to extend your digital marketing tools? Here's our top seven to help you grow your business.

Free sales tools
Many of the above marketing tools like reporting dashboards and chatbots can be used across the organisation in the sales team and service team. Other features ideal for your sales reps are:
Video should be a key element of your sales strategy. See how one of HubSpot's integrations can help your sales grow.
Free service tools
As well as most of the above features, HubSpot free offers numerous ticketing and reporting options to help the service team — and individuals — measure their efficiency and efforts.
Ticketing

— log customer issues as tickets, and assign them to corresponding team members (you can even organise and prioritise the issue).

Tickets closed reports

— generate in-depth reports that show volume, category, and response times to each logged ticket.

Rep productivity reports

— monitor which team member is performing the best and who may need help with query numbers or response time.

Time-to-close reports

— monitor how long outstanding queries are dealt with, allowing you to improve response time or adjust procedures if need be.
Check out HubSpot's pricing plans if you're interested in HubSpot's free plan, or if you want to broaden your CRM features with a purchased subscription.

Upgrade your CRM today with HubSpot free
As the saying goes, 'the best things in life are free'.
Sure, if you purchase a priced subscription then the features are broader, less limited, and it'll certainly be worth it in the long term.
But if you've only just started using HubSpot or you're considering it as an option, the free CRM is a great way to get your head around the features available and identify the specifics that work or need upgrading to strengthen your business strategy in the future.
With so many options available, choosing the right CRM solution can be tough. Click the button below to download your free CRM Scoping Template and find the perfect CRM solution for your organisation.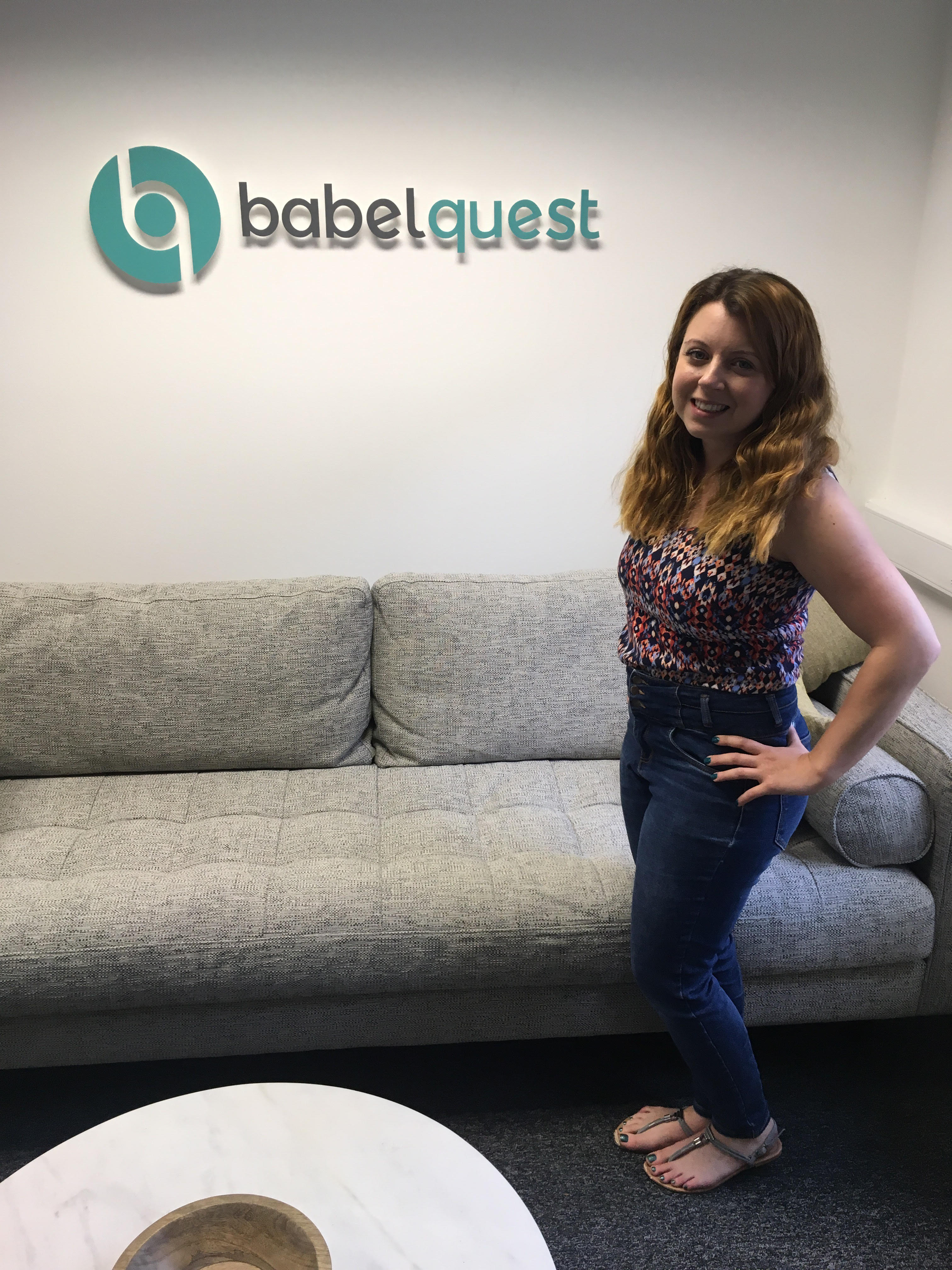 About the Author
Hollie is the in-house Marketing Manager at BabelQuest, an Elite-tier HubSpot Solutions Partner based in Abingdon, Oxfordshire.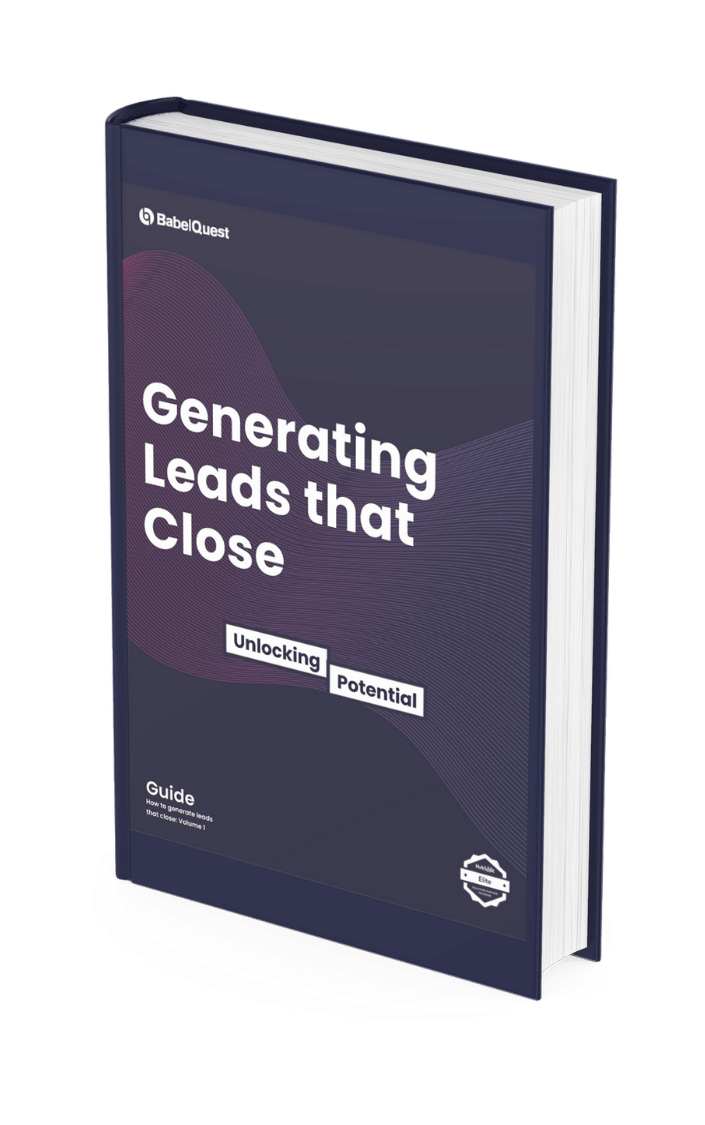 How to Generate Leads That Close
Learn how to generate better quality leads that turn into revenue.