So, you're interested in implementing a new CRM system across your organisation to manage your contacts and close more deals quickly and effectively, but your budget is set and you aren't quite sure which one to go for. Sounds about right?
Fortunately, growth platform HubSpot offers a great free CRM that you and everyone across the organisation can benefit from, so you're all working from the same contact records and have full visibility over what each prospect or customer is interested in.
Now that all our data is in HubSpot, our next task is to make sure that there is data consistency in the way we report our activities and how we can monitor our campaigns to further optimise them. Silvana Tafur, Director of Demand Generation, CEG
The free HubSpot CRM doesn't stop there. As well as its core CRM functionalities, it offers you a range of handy tools and reporting features from across the HubSpot Growth Suite. So whether you want a custom dashboard to prove how well things are going or you'd just like access to real-time email tracking and notifications (find out more about that here), the options are there.
So what do you actually get, and how will you benefit?
This article provides you with an overview of the core functionalities of the HubSpot CRM as well as the key features available across marketing, sales, and services, so each of your departments can utilise your new CRM and get the most out of their data.
HubSpot Free CRM Features
Firstly, let's cover what you're guaranteed with HubSpot's free CRM software:
Unlimited users can be added to the account, so your whole workforce can join. This is great for ensuring the whole organisation is working from the same contact records.
It's free forever — no hidden costs, trial periods, or sneaky caveats.
Your database can store up to one million contacts and companies. (That should be enough, right?.)
Free CRM tools
HubSpot's Growth Suite is built around the HubSpot CRM, giving you access to all the tools you see in the HubSpot CRM. These include:
Related read: HubSpot CRM: Best Practices and Pro Tips [ + Free CRM Audit]
Free marketing tools
HubSpot's free plan provides you with a number of handy marketing tools to improve, monitor, and capture your activity and turn prospects into leads.
Want to extend your digital marketing tools? Here's our top seven to help you grow your business.
Free sales tools
Many of the above marketing tools like reporting dashboards and chatbots can be used across the organisation in the sales team and service team. Other features ideal for your sales reps are:
Video should be a key element of your sales strategy. See how one of HubSpot's integrations can help your sales grow.
Free service tools
As well as most of the above features, HubSpot free offers numerous ticketing and reporting options to help the service team — and individuals — measure their efficiency and efforts.
Check out HubSpot's pricing plans if you're interested in HubSpot's free plan, or if you want to broaden your CRM features with a purchased subscription.
Upgrade your CRM today with HubSpot free
As the saying goes, 'the best things in life are free'.
Sure, if you purchase a priced subscription then the features are broader, less limited, and it'll certainly be worth it in the long term.
But if you've only just started using HubSpot or you're considering it as an option, the free CRM is a great way to get your head around the features available and identify the specifics that work or need upgrading to strengthen your business strategy in the future.
With so many options available, choosing the right CRM solution can be tough. Click the button below to download your free CRM Scoping Template and find the perfect CRM solution for your organisation.
About the Author
Hollie is the in-house Marketing Manager at BabelQuest, an Elite-tier HubSpot Solutions Partner based in Abingdon, Oxfordshire.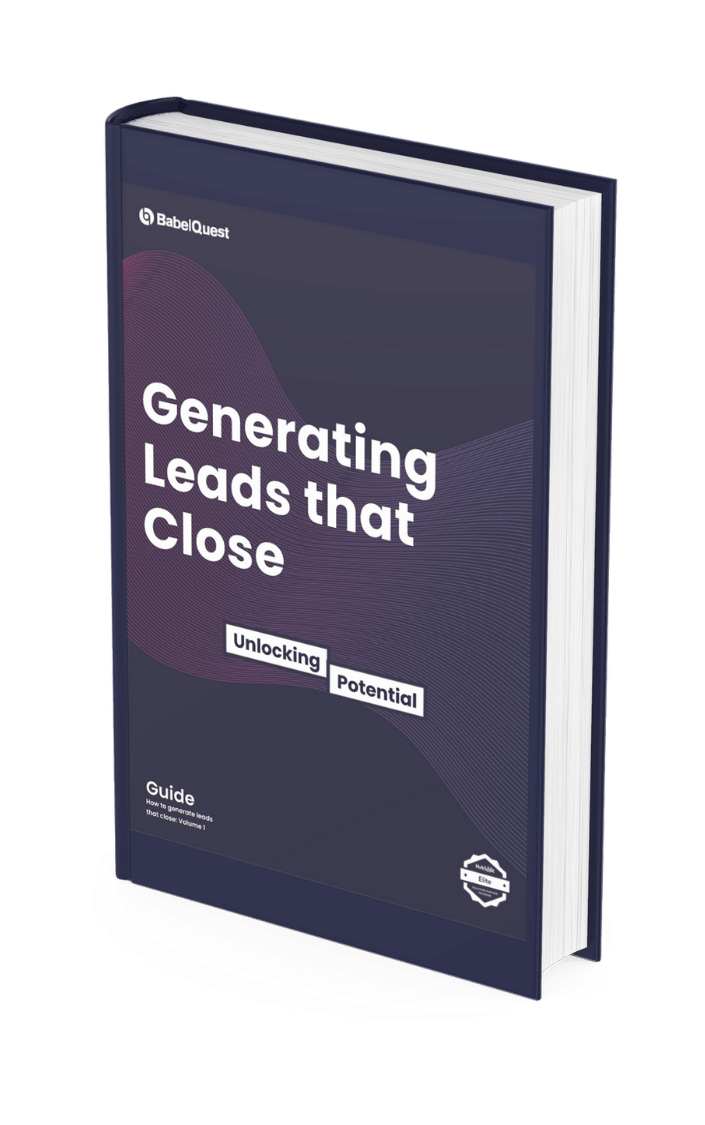 How to Generate Leads That Close
Learn how to generate better quality leads that turn into revenue.