Is your team using different disconnected tools to complete the same tasks? Are they jumping between platforms and having to manually compile data from different sources? Is there friction between teams? It could be that your technology and processes are outdated.
Luckily, there are easy solutions that lie within HubSpot. Simply put, integrations connect multiple platforms together, and with HubSpot's range of 300 integrations, the possibilities are endless, from lead generation and data analytics to finance and content connected applications.
44% of businesses plan to increase their IT budgets in 2020 to replace any outdated technology, and 73% of enterprises will run almost entirely on SaaS by 2020.
To help you decide which integrations will be the best fit for your business, I've compiled a list of HubSpot's 47 best integrations. Since this is an extensive list to go through, I've split them up into different categories to make it easier to find what you're looking for.
Getting started: What Are Integrations and Why Are They Important?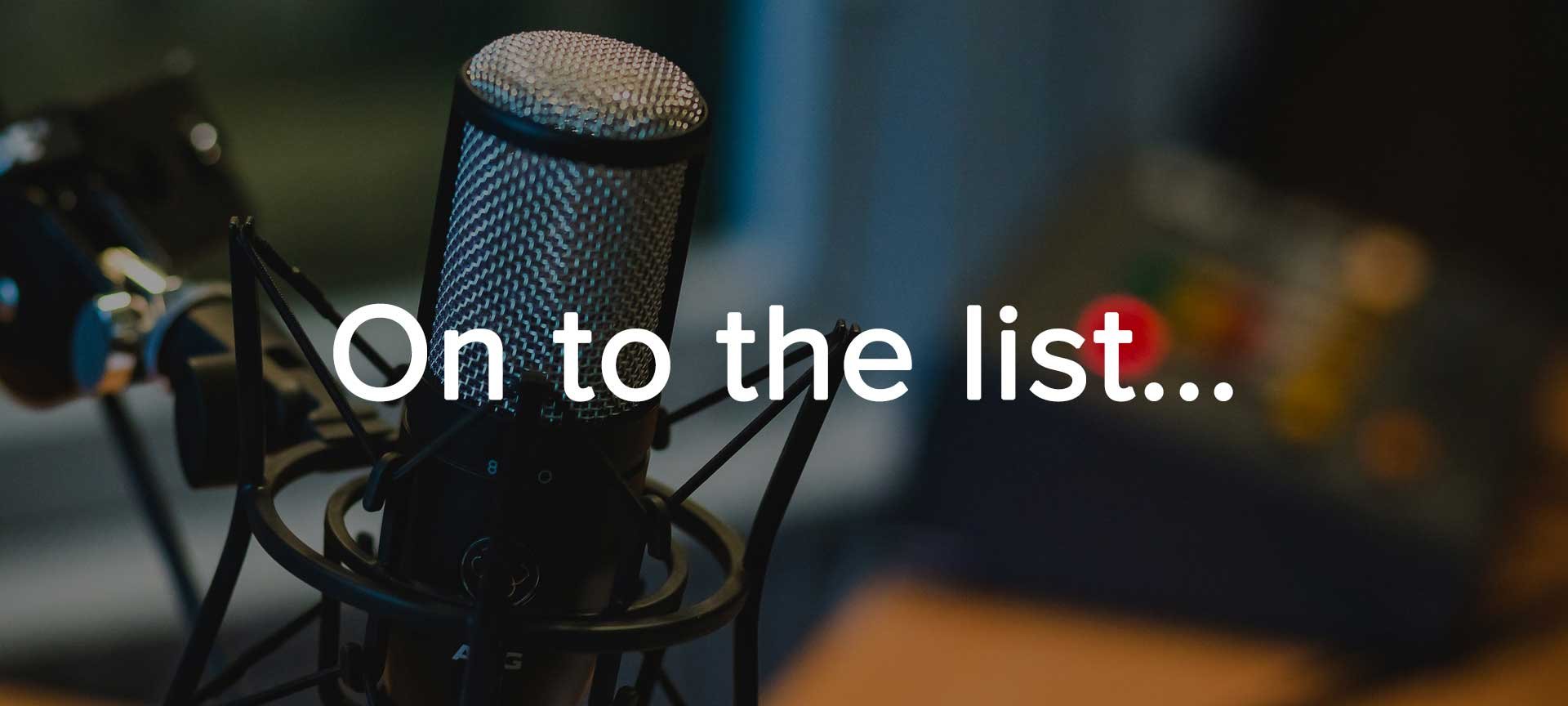 Lead generation

1. Unbounce
Unbounce is a platform where you can create and optimise custom landing pages, pop-ups and sticky bars to convert more visitors. Experiment with different templates, designs, forms and messaging to see what your visitors respond to best.
With the leads that convert on your Unbounce pages, you can generate more contacts and sign-ups and trigger personalised emails, helping you to hit your lead generation goals. HubSpot's database is then automatically populated with the lead information gathered from your Unbounce pages, so Sales has everything they need to start reaching out, nurturing, and helping them.
When you send your traffic to an Unbounce landing page, you'll convert more traffic because a landing page only has one goal for a visitor. You're serving up exactly what that person is looking for and you can convert more leads for your business. Chelsea Scholz, Marketing Manager, Unbounce

2. Outgrow
Outgrow allows you to create highly interactive and personalised content including quizzes, calculators, surveys, chatbots, polls, and contests. In this age of content saturation, this is a real asset, encouraging you to think outside the box and making your more inventive content ideas a real possibility. The results?
Outgrow can boost your marketing efforts and gather the data you need on your visitors to qualify them as high-quality leads. This data is then sent directly to lists and workflows in HubSpot.
3. Leadfeeder
Leadfeeder uses Google Analytics to show you the different companies visiting your site, how they found you, and what they're interested in — because it's not just the quantity of leads you're generating but the quality that counts. Your sales and marketing teams can easily manage and filter leads based on their interactions with your site, so you can identify real opportunities amongst the crowd of people engaging with your marketing. This integration allows you to connect to existing companies in your HubSpot CRM as well as create new company records, minimising duplicates and keeping your data tidy.
4. Survey Monkey
Survey Monkey is an online survey software allowing you to create surveys, quizzes and polls. Sales reps can see all survey responses directly in your HubSpot CRM records, which helps provide context for any future conversations they have together.
You can also use smart content and active lists to make sure respondents are getting the content they are most receptive to. With Survey Monkey, you can create automated workflows based on the survey responses and trigger follow-ups, great for monitoring customer satisfaction or any negative feedback.
5. Privy
Privy's integration with HubSpot allows you to create targeted pop-ups, banners, bars, and flyouts to convert new leads and sync them directly in HubSpot. Privy helps to improve website conversion rates — amen! — while enabling businesses to grow their lists with targeted and customisable content, sending the right message at the right time.
6. TrenDemon
TrenDemon is a content analytics and attribution platform to help improve website experiences and increase conversion rates. You can use your HubSpot data to create personalised content experiences and customised CTAs to qualify high-quality leads and see where you can have an impact on your customers' buyer journeys.
7. Twenty Three
Twenty Three is a video marketing platform allowing you to host and embed videos across your website. Its two-way integration with HubSpot records video behaviour from new and existing contacts, allowing you to easily track and analyse the performance of your videos. If you're using video to convert leads (or you want to start testing this), knowing which types of video your contacts are engaging with most will make it much easier to create effective video going forwards. As you'd expect, your contacts' details feed directly into HubSpot, including which video content led to the conversion, making reporting on your video success that much easier.

Content


8. Beacon
"One of the biggest challenges we hear from businesses handling content in-house is the value they get back from their content versus the time, resources, and expenditure gone into creating it," explains Dr Thomas Brown, Head of Content at BabelQuest. This is especially true of the design stage. Well, Beacon is lead magnet software allowing you to drive more value and generate leads from existing content by repurposing it into different formats (such as ebooks).
Choose from its various templates and designs to match your brand. Then, by connecting Beacon to HubSpot, you can select a range of blog posts to be combined into an ebook, quickly and easily enabling you to maximise the value of your written assets — and the return on your investment.
9. Canva
Hunting for ways to make your content and social stand out? Look no further than Canva, an online design platform enabling you to create assets and professional graphics for your website content, ads, social posts, and email. "
Canva is a great way to give your assets that extra flair and make them more appealing. The variety of shapes, patterns, and backgrounds gets your creative juices flowing and you can personalise your graphic however you want," says Aaron Aquilina, Content Writer at BabelQuest.
With Canva, you can create and select design assets you want for your content creation workflow from directly within HubSpot. You don't have to worry about downloading, uploading, or switching between different tools to get the job done either.
10. Ceros
Ceros is an experiential content creation platform that allows you to design interactive web content without code. Pull HubSpot forms into Ceros to gate content and generate more leads. You can also take your existing content and add experiential elements, such as animation, embedded media, and chatbots, helping you to deliver an immersive and engaging experience for every visitor that hits your website.
11. Belch.io
Belch.io is a visual page builder for HubSpot, allowing you to easily create custom landing pages and CMS pages without coding. With this integration, style your new (and existing) forms and menus so they look and perform exactly how you need them to, and publish your pages directly to HubSpot.
12. Typeform
Typeform is a software as a service (SaaS) company specialising in the creation of user-friendly contact forms, surveys, and quizzes. With its native integration to HubSpot, Typeform responses and lead information (i.e. phone number, email) are gathered and automatically sent to HubSpot. "With Typeform, you can really think outside the box in terms of the kinds of content you're creating.
The quiz feature especially has proven to be a great way to gain site traffic and sign-ups with a current client, and you don't just have to stick with simple Q&As — choose from images, true/false answers, graphs, and slider questions to suit your audience!", explains Aaron.
With Typeform's automatic tracking, you can find where your most engaged audience is coming from. This is an effective way of getting to know your visitors and achieve higher response rates.

Sales


13. Vidyard
Vidyard is a video recording tool that has multiple benefits, from lead generation and personalisation to enhancing sales outreach. You can embed email gates, CTAs, and forms to your videos to gather more information on leads as well as track levels of engagement and see which videos your prospects are watching and how often.
As a salesperson, this gives you a good indication of when leads and prospects will be most receptive to you contacting them. You can also add Vidyard videos to HubSpot landing pages, outreach emails, social posts, and blog articles, which is a great way to educate visitors, encourage interaction, grab their attention, and deliver further value.
14. LinkedIn Sales Navigator
With a Sales Navigator Team or Enterprise licence, you can view Sales Navigator data from within HubSpot and send InMails directly from a contact record. This tool helps sales teams who make heavy use of Sales Navigator to more effectively target and engage with their leads and prospects.
View any shared connections/interests and find related leads at the same company — including their valuable profile information (such as job title, company name, company location, time in their current role etc), so you or the sales team are equipped with everything needed to have an informed, helpful conversation with new prospects.
15. Wistia
Wistia is video software that helps you step up your marketing and sales automation and generate ROI. Wistia videos allow you to capture leads and then score, segment, and assign them in HubSpot. Like Vidyard, all viewing data and conversions from embedded forms are synced with HubSpot and existing contact records. Sales reps are immediately notified when their leads are watching certain videos.
Based on this engagement, workflows can then be set up to send any subsequent videos and nurture a prospect along their buyer's journey. And because everything is tracked in HubSpot, you have a clear ROI trail back from your new customers to the videos that influenced them.
16. Salesforce
Salesforce is a CRM solution enabling sales automation. This integration is ideal if, say, you have to stick with Salesforce as your CRM solution but marketing has moved onto HubSpot.
The HubSpot app for Salesforce offers bi-directional sync, automatically updating any changes between both systems, so you can sync information such as lead data (email opens, form submissions, website activity etc), lead scores, revenue data, and contact details — all the good stuff that sales and marketing teams using different systems need to know if they want to stay aligned and productive.
17. PandaDoc
PandaDoc improves deal workflow and speed, allowing you to create, track, and sign sales proposals, quotes, and contracts within HubSpot. You can easily auto-populate your documents with deal data such as company and contact information.
As for signing the document, the recipient can either sign in-person or use the electronic signature feature from any device. You'll also receive document status updates, including who is viewing the document and for how long — all tells you can use to gauge when a prospect is likely to sign on the dotted line and make that purchase or come onboard.
18. OrgChartHub
We've all been there: am I speaking with the right person? Can they actually progress this conversation or should I be reaching out to somebody else? OrgChartHub allows you to build customer organisational charts on each of your accounts all within the HubSpot CRM. From here, you can access any company or contact, see key stakeholder roles, and understand the relationships between each person for more context and to help you close more deals.
If you work on a few key accounts, this could be a real benefit, helping you to build and strengthen business relationships with the budget holders and other influential stakeholders across the company. You'll also appreciate it if you're a visual person; a simple diagram could be all it takes to make a complex org structure clear. When you're speaking with someone, you'll also feel much more confident that you're pitching yourself at the right level and in the right way.
19. Proposify
Similar to PandaDoc, with Proposify you can create, track and e-sign sales documents in HubSpot, including proposals, contracts, and agreements. You can edit sales documents directly in HubSpot, automatically share and update contacts between both systems, and link HubSpot deals to Proposify proposals.

Finance


20. XERO
Outside of budgets, targets, and the size of deals closed, finance often gets overlooked in the sales and marketing equation. But knowing how frequently your customers or clients pay and who is paying on time can give you real insights into how you're working with the people you've helped to close (and whether or not you should actually still be shipping products to them or delivering services in the first place!)
Integrating with finance systems like XERO makes payment statuses and order details much more accessible across the business. Your data in XERO is automatically reflected in HubSpot, even if there's a change to your billing contacts.
With this integration, you can manage accounting, billing/contact information, payment dates, payroll and inventory. Everyone has a clear view across the business as to where a prospect or customer sits in their lifecycle, including whether they've paid for services or if there's an opportunity to upsell.
21. Sage
Sage is an accounting software for business finance management. Use PieSync to enable bi-directional sync between Sage and HubSpot to manage all of your customer data, including their financial attributes, lifecycle stages, company data, and whether they're currently paying or not paying for services. PieSync also uses field mappings to prevent any mistakes and inconsistencies in Sage's data.

Email


22. Seventh Sense
Seventh Sense is an email automation tool allowing you to optimise email scheduling based on an individual's habits to increase deliverability and engagement rates. Emails are delivered through HubSpot using Seventh Sense's AI to improve send times. With access to your contact activity and workflows in HubSpot, Seventh Sense can determine when each person is most likely to engage with anything from newsletters and surveys to permission passes and one-on-one emails.
Artificial intelligence and machine learning are at the heart of what Seventh Sense does to help marketers increase the ROI of their email channel, ensuring their emails have the highest chance of being seen, read and engaged with. Mike Donnelly, CEO, Seventh Sense
23. Outlook/Gmail
The Outlook and Gmail integrations with HubSpot allow you to log your emails in the HubSpot CRM as well as track any email opens and clicks. When business continuity comes into question, being able to access your colleagues' email threads via HubSpot is invaluable, enabling you to pick up where they left off and continue a conversation with a prospect or client as seamlessly as possible, with minimal disruption to the buyer.
If you're coaching your sales teams on the quality of their email copy, for example, this feature will also benefit you, giving you visibility over the content in question whenever you need it. In nods to convenience and productivity, you can also access email templates and contact details without ever leaving your inbox.
Don't overlook the email open and clicks features, either. When you next find yourself pressed to provide an update on something, being able to turn around and confirm that X has read your email about Y and clicked on Z will at the very least reassure your conversant that things are still moving. In a sales context, knowing that a prospect is revisiting your email and engaging with its contents gives you strong buying signals. They're interested. They might even have forwarded your email across — or up, to the budget holder.
24. Mailchimp
Mailchimp is an email service provider that automatically syncs with your HubSpot CRM contacts. The ability to create lists from certain conversion points (such as website pop-up forms) and build personalised emails in Mailchimp means you can quickly and easily send out targeted communications specific to certain campaigns or offers.
And of course, all email activity is synced with HubSpot, including any sends, opens, clicks, and bounces to existing contacts, giving you insights into how your emails are performing and how you can optimise them for bigger, better results, time after time.
Project Management


25. Accelo
Project management tools make the world turn around, so choose one that integrates with HubSpot to streamline what can otherwise quickly become a complicated mess.
Accelo is one such provider. By integrating with your HubSpot contact data, company records, lead scoring, and workflows, Accelo makes it possible for you to automate business and customer communications and gain visibility over everyone's work capacity in real-time. Manage task assignments and invoicing, track progress, automate time tracking, collaborate on projects, and monitor budgets and profitability.
When choosing a project management tool, it's really important to look at integrations. I need to make sure that the tool integrates with our HubSpot portal and our accounting system, including all of the details from our CRM, payment plans, and invoicing. Everything goes into that one central tool. Laura Shelton, Operations Manager, BabelQuest
26. Teamwork Projects
"If you've considered project management platforms at any point, I'm sure you'll have come across Teamwork", says Laura. "Now, with HubSpot's Teamwork Projects integration, you can align one of the most flexible project management solutions available with your HubSpot portal, making your winning sales, marketing, or service campaigns that much more manageable."
Teamwork Projects aligns all of your business operations and tasks to make team collaboration a lot easier. From your HubSpot account, create milestones, send messages to colleagues, and track and log your time on particular tasks or projects. You can even assign task lists to different people and connect projects to landing pages, blog posts, and emails, keeping your campaigns moving — and your project manager(s) sane.


27. Asana
Every project management tool seems to offer something a little different. If you're researching platforms for making your projects easier to manage from HubSpot, you might want to consider Asana, a work management platform designed to help businesses stay on top of their goals.
The key benefit of Asana's HubSpot integration is the ability to create tasks automatically using HubSpot workflows. What this really means is that you can use all your customer data in HubSpot CRM to hand off work between teams, for example when a deal closes or a ticket appears in HubSpot. Need to create a proposal for a prospect? If their contact details are in the CRM, simply create a to-do list for your sales or revenue team, so the work is tracked, the team notified, and the right opportunities prioritised at the right time.
28. Project Buddy
Project Buddy is a connector integration providing bi-directional sync between Asana and HubSpot tasks. With this tool, you have the option to either synchronise all tasks or only the tasks assigned to you individually. The bi-directional sync constantly provides the latest updates from HubSpot and Asana, such as task assignments or completion, which are automatically reflected in both systems.
29. Unito
Unito syncs HubSpot sales tasks with other work management tools such as Trello, Asana, Jira, Wrike, GitHub, GitLab, Basecamp, Bitbucket, and Zendesk. Unito helps you gain visibility over everyone's progress, enhances cross-team collaboration, and speeds up the sales workflow thanks to its bi-directional sync.
Find out more about these tools in our article dedicated to HubSpot's top 5 project management integrations.


Internal and external communication


30. Slack
Slack has really taken off over the last few years, but its integration makes it extra useful for anyone using HubSpot. In case you haven't heard of it before, Slack is a messaging system for day-to-day communications, perfect for when you and your colleagues are in the office or working remotely. With group chats, customised channels, and one-on-one conversations in real-time, Slack enables you to handle daily communications — those quick requests, team conversations, or more informal comms that don't require (or wouldn't suit) an email.
With the HubSpot integration in place, you can share contacts with colleagues, receive notifications on your HubSpot CRM activity, and turn Slack conversations into HubSpot deals. All of this enables your teams to have more informed conversations on the fly, notify sales as and when new prospects appear in (or move through) the pipeline, and join the dots between the conversations you're having as teams and what's going on in HubSpot.
31. Zoom
Like many businesses, we use Zoom every day for high-quality video conferencing, webinars, and meetings that are recorded and stored in the cloud. This allows us to easily refer back to a meeting and revisit what was discussed at a later date or review it for sales or training purposes.
Zoom meetings automatically sync with your calendar system and you can share your screen during calls to help enhance team collaboration. You can also schedule a Zoom meeting from any contact record and automatically send dial-in conference call details to your HubSpot prospects, keeping your communication accountable yet simple.
Discover how to set up your field sales team to use video in just one week.
32. CircleLoop
Here's another one we use every day. CircleLoop is a business phone system allowing the people in your organisation to answer or make calls, no matter their location. The phone system can be taken on-the-go, whether you're in the office, sitting in a cafe or working from home. Every employee is on hand to receive inbound calls.
HubSpot contact data is synced with CircleLoop, with every call and voicemail recorded and logged against your contact in the CRM. There is also enhanced caller ID, showing you the full contact details if that person is already in your database. It's an efficient way to have visibility over call metrics and to make sure the best person for the job is answering the call.
Don't miss: 5 Easy-to-Use HubSpot Integrations to Enhance Your Sales Outreach


33. Drift
Drift allows you to add a live chat to your website so you can communicate with visitors and answer their questions. Integrated with HubSpot's native chatbot and with access to ABM tools and in-video chat, Drift is a great way to gather data and convert more website traffic into leads. You can create workflows and send emails based on previous conversations to add a more personal element to your communication.
34. Zendesk
Zendesk is an online ticketing system bringing together all customer support interactions in one place, allowing communication with each customer to be done seamlessly. Zendesk creates new contacts in HubSpot and also syncs with any existing contacts. All support ticket activity can be viewed in your HubSpot timeline, including tracking support ticket creation and resolution.
Social


35. Quuu
Quuu is a content curation platform that suggests content (based on a specific keyword or phrase) to share over social media based on your preferred areas of interest and thought leadership. Topics can be anything from digital marketing to data storytelling.
Quuu is a helpful platform for encouraging people to share content related to their area of expertise. You can decide how many suggested articles are sent to you each day as well as choose whether to publish these automatically to your social accounts or manually approve the content before publishing, so you can find the right balance between scalable automation and carefully managed curation.
36. LinkedIn, Facebook, and Twitter
Manage your LinkedIn, Twitter, and Facebook accounts directly in HubSpot, including scheduling multiple posts at once. While using HubSpot's blogging function, you can automatically share the article across your social channels once it's been published.
Use the social calendar to view how often you're posting to each social channel and easily drag and adjust posts accordingly.
After publishing, you can see how well your content is performing, including your number of followers, impressions (likes, comments etc), contacts generated, and your top posts, giving you another dimension to gauge your content's effectiveness.
Connect to LinkedIn in HubSpot
Connect to Facebook in HubSpot
Paid Ads


37. Facebook/Google/LinkedIn Ads
Facebook, Google, and LinkedIn Ads allow you to target your customers with relevant ads. Use different data points in your HubSpot CRM to reach specific audiences and have all of your leads sync directly into HubSpot. With these integrations, you can get a better view on ad clicks and return on your ad spend as well as trigger workflows based on ad interactions to send the appropriate follow-up. With Google Ads, you can even analyse which keywords have the highest cost-per-click and which ones generate the most revenue for your business.
Connect to Facebook Ads in HubSpot
Connect to Google Ads in HubSpot
Connect to LinkedIn Ads in HubSpot
Events and webinars

38. Eventbrite
Eventbrite allows you to create your own events using online ticketing tools. With this integration, sync registrations to HubSpot and the contact's timeline (new contacts will automatically be created) and create lists and trigger workflows based on event attendance.


39. GoToWebinar
GoToWebinar is a webinar hosting platform that syncs all of its data with HubSpot. Create landing pages in HubSpot and sync them with your webinar event, send invites and reminders with HubSpot's email tool, and report on your webinar ROI (great for proving just how influential they are!) by creating revenue reports and attribution reports.
For ease of accessibility, you can also view all webinar registrations in your HubSpot timelines.
Integration connectors


40. Zapier
Zapier is an iPaaS solution (Integration Platform as a Service) that can connect HubSpot to more than 1,000 apps, moving information automatically between integrations. There's no need to worry about coding, manually transferring data between apps, or updating contact information in your database.
Not familiar with iPaaS? We can help. Discover everything you need to know about integrations.


41. PieSync
PieSync is also an iPaaS solution, allowing you to set up bi-directional sync between multiple apps and HubSpot, sharing information such as contact and company data and processing all new and historical data in real-time. PieSync prevents any data duplication by merging contact information from multiple entries or sources.
Data and analytics


42. Databox
Because data analysis is that much simpler when you can access it from a single platform. Databox is a business analytics tool with advanced reporting capabilities. Using any device, you can view analytics data from HubSpot, Google Analytics, SEMrush, and Facebook Ads. Track and report your KPIs with custom views, including historical data and goals. You can also receive daily, weekly, or monthly reports and use some of HubSpot's report templates.


43. Hotjar
Hotjar is a fantastic tool for evidencing how people are really interacting with your content. Hotjar uses visitor recordings and mouse movements across your website to monitor and track customer satisfaction and visitor behaviour. This allows you to identify your visitors' interests as well as any issues across your site including which pages, sections, or forms are seeing the most drop-offs or low submission rates.
The information gathered from Hotjar is then integrated with HubSpot's contact activity, giving you unique insights into individual contact's behaviour and preferences.
44. Insycle
The only data you want to be using is clean data, right? Clean data means routinely tidying your CRM. Insycle is a customer data management solution allowing you to automate your HubSpot data cleansing. This includes merging duplicate contacts/companies, creating a consistent format for names, titles and phone numbers, importing new contact records, cleaning bad or inconsistent data, and sharing data with the rest of your team.
45. Lucky Orange
Lucky Orange is a conversion optimisation platform that syncs your HubSpot contacts to its heatmaps, session recordings, and chat logs. This allows you to identify the areas where you can increase engagement and view insights on the customers and prospects in your CRM that are interacting with your site. You can then segment this data to see where you can improve conversion rates and generate more high-quality leads.
46. Klipfolio
Klipfolio is a business dashboard software for custom reporting in HubSpot. With this integration, you can create custom views and compare your HubSpot data in one interactive dashboard. Reports are easily shared with your team and clients using Slack and email. You can also track and visualise performance across multiple platforms. Klipfolio can also pull data from your other business apps, such as Google Analytics, Facebook, Twitter, Google Ads, Salesforce, Mailchimp etc.
47. Google Search Console
Google Search Console helps you measure your website's search traffic and performance as well as where your content appears in Google's SERPs. In HubSpot, you have visibility over metrics such as clicks, search queries, impressions and page rank as well as which keywords people are searching for when your site's content appears in Google's results.
This list is simply a taste of what HubSpot's connected applications have to offer. It's clear there are an endless number of possibilities, especially when you factor in custom development on top of the 300 HubSpot integrations at your disposal. We hope this article has inspired you to incorporate a few into your own business processes and operations.
For more on how to manage your integrations across HubSpot and implementing them throughout your business, download our ebook 'A Practical Guide to HubSpot Integrations'
We are hiring!
With a variety of roles available, we want to hear from you! Take a look at our latest vacancies…