How to Create Customer Personas Quickly and Accurately [+ Free Checklist]
By Becky Murphy |February 12 2016
You're trying to start a conversation with your target buyer. And while you focus your time on the broader themes of increasing web presence, your consumers are becoming more and more discerning about the type of content they engage with. Before you even think about starting to create your content, you need to understand who it is you're creating it for.
One of the first steps to planning an inbound marketing strategy is paying attention to your target audience.
Short on time? Download the persona profile checklist for a list of the core questions to ask when researching to create your customer personas. (No forms, no cost, just helpful advice you can save and share with your sales and marketing teams to better define your target buyers.)


What is a customer persona?

You might know it as a customer persona. HubSpot calls them buyer personas. Whichever you prefer, the logic stands. Imagine how much a persona on your target buyers could inform your content marketing strategy and the conversations you're having with your customers.
It's common for brands to assume that they're the main character in their stories, but if you want to engage your target buyer, you need create content that puts them in the limelight.
Your brand is the enabler, the wise man, Rowling's sparkly eyed Dumbledore. You bring the knowledge, the expertise, the magic. The customer you're trying to reach? They're the small child trapped in the cupboard under the stairs, wishing for more.
Everything starts with who you're targeting, and this means understanding how to create their personas. Only by knowing your personas and looking at current trends for consumption will you be able to target your approach and resonate with today's time-sensitive buyers.

How to create customer personas in 7 steps

Step 1: Identify questions that will help you to understand your persona


Download the persona profile checklist. You should use the questions on the checklist when doing research to create your buyer persona.
Tailor the questions as much (or as little) as needed to match your industry and the language used in it. For example, rather than asking 'Where do your customers go for information?', you could ask 'How do they research an expensive purchase?'

Step 2: Begin researching your buyer persona


Using the questions you identified in Step 1, determine a method of researching your buyer persona and getting the selected questions answered. You can research your buyer persona by:


Interviewing current customers or prospects
Surveying your customers or prospects
Talking to your co-workers
Asking questions on social media
Step 3: Use HubSpot or your existing CRM to review lead intelligence to help with your buyer persona research


Browse through some of your customers' contact records. Use top article views and most downloaded offers to identify relevant topics the buyer persona is interested in.


What topics and types of content are your contacts gravitating towards? (Important for creating topic clusters that successfully engage your target buyers.)
What are they most interested in on your website?
What social media networks do they use?
Browse through some of your qualified leads' contact records. Use top blog article views and most downloaded offers to identify relevant topics the buyer persona is interested in.

Step 4: Compile the answers to your initial questions


Once you've discovered trends from the answers to your selected questions, collect the data in one place. Highlight the trends and similarities in the types of responses people give. These trends or common responses are what should make their way into the beginning of your buyer persona story.

Step 5: Translate your notes into a complete persona


Highlight the trends and similarities in the types of responses people give. These trends or common responses are what should make their way into the beginning of your buyer persona story.


What is a common job and demographic?
What does their day look like?
What are their challenges or pain points?
Where do they go for information?
What common objections do they have to your products or services?
Step 6: Add your buyer persona into HubSpot or CRM


Choose a picture and name for your persona. Why? It will help bring them to life for you and your team. It may sound cheesy, but actually asking 'would Sue read this?' will help you to put everything you do into perspective.
Add the high-level notes from your buyer persona story that you created in the above step. Add them to the internal fields labeled persona's roles, goals, and challenges.
Create a form field option that answers the question of how the contact would describe him or herself on a form. By creating a form field option, you are creating a drop-down form property option. Now your contacts can identify with a persona when they fill out a form, which will help you with deliver personalised content and segmentation.

Step 7: Review and update your buyer persona


Every quarter, review your buyer persona story to make sure the buyer persona story is still accurate. Update or add anything to make sure your buyer persona story is the best possible representation of your ideal customer.


Use customer personas to kickstart conversations with your most valuable prospects


Establishing what specific challenges prospects have, where they go for information online, what social media channels they use and engage with, their demographic information and their interests will help you define effective tone of voice guidelines and content topics. Crucially, it will help you build rapport with your prospects, helping you to kickstart those all important first conversations.
For more information about this, click below to read our follow-up article on the buyer's journey and how to engage your customer personas.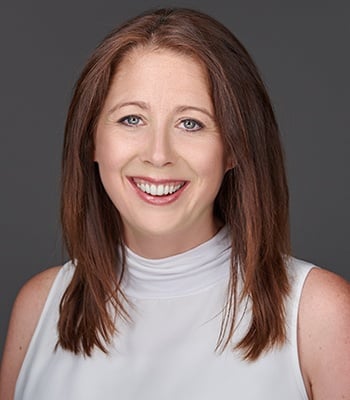 About the Author
Becky is the Co-founder and Director of BabelQuest, an Elite-tier HubSpot Solutions Partner based in Abingdon, Oxfordshire.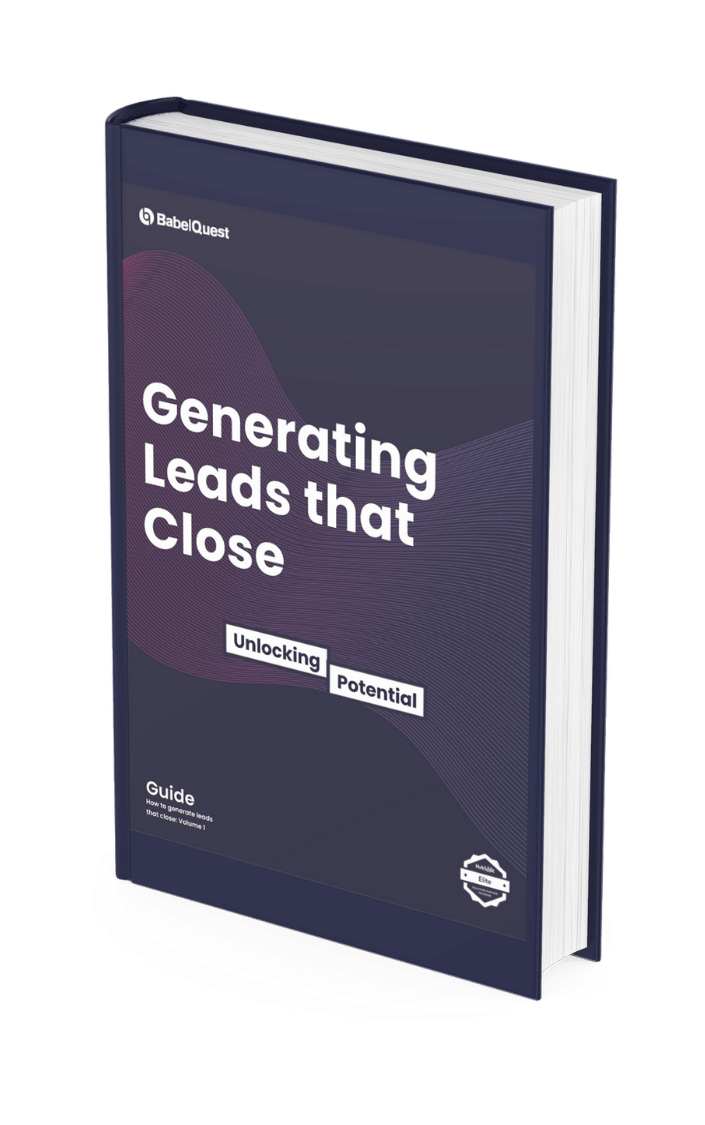 How to Generate Leads That Close
Learn how to generate better quality leads that turn into revenue.