Read time: 16 minutes
There are many CMS platforms today. Learn about the differences between HubSpot COS vs Wordpress CMS in this detailed comparison guide.
Contents
Introduction: what is CMS and COS?
Which is better suited to you?
The differences between HubSpot and Wordpress
HubSpot COS vs Wordpress CMS: the verdict

Introduction: what is CMS and COS?
CMS stands for 'content management system'. The CMS has had a revolutionary effect on online marketing because it's allowed people with very little technical knowledge or experience to quickly and easily publish content online.
There are many CMS platforms today. Among these, Wordpress is definitely one of the most popular. It's a mature product and with a wide availability of plugins, it meets virtually every need.
When HubSpot published their CMS, they coined the term 'content optimisation system' (COS). It differs from a traditional CMS in two ways: firstly, it holistically integrates a wide selection of tools, pages, and features, from web pages, landing pages, and blogs to calls-to-action, social elements, workflows, and more.
Secondly, it allows you to create personalised experiences for clients. At a time when personalisation and tailored messaging was huge, this was a very big deal.
Which is better suited to you?
Whether you're an SME or a large enterprise, the problem isn't which is better, but which is better suited to you.
You can use both solutions to manage your website and online marketing efforts. The difference lies in how the two platforms facilitate this.
The entire HubSpot platform is built around an inbound marketing methodology. If inbound marketing is an important part of your digital strategy, or if you would like it to be, HubSpot is almost certainly your best choice.
So where does that leave Wordpress? As a fully customisable CMS, you can use this platform in a variety of ways to achieve different ends. From posts and pages to categories and multimedia objects, you can make the platform your own.
But wait—if Wordpress can do anything, can't you use it for inbound marketing, too? And doesn't that make it the obvious choice over HubSpot? In short, no. Think of HubSpot as a specialist inbound marketing platform, and Wordpress as a website tool.
The value of HubSpot is in the ready-to-use ecosystem, designed specifically to monitor the buyer's journey, combined with CRM to track sales and the transformation of the visitor into a customer.
In the end, the real question you must ask yourself is: "am I choosing the right system for me?"
The system you use depends only on what you're looking for, and what's important to you. This helps you understand exactly where each platform excels.
Let's look at the differences between the two choices in more detail below.
The differences between HubSpot and Wordpress
BLOG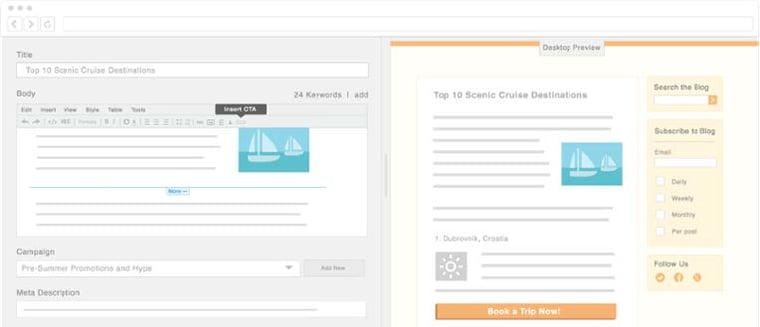 Hubspot: The HubSpot blog is tightly integrated with all HubSpot tools, including call-to-actions, contact lists and workflows. It's also linked to the RSS feed and the email signature tool for subscribing to updates. HubSpot frequently updates it in line with

business developments and

Google's algorithm updates, so you can be sure it's following current best practice.

Wordpress: Wordpress has a standard blog platform where in a short time you can start writing and posting. On the downside, there's no native integration with other tools. All additional features need plugins. These are separate from each other and have different operating logic.
LANDING PAGES

HubSpot: With the HubSpot Landing Page Tool, users can easily add new pages that can work together with lists and workflows. Landing pages can also be customised based on the buyer's journey or a user list. In addition, landing pages can be monitored using a convenient tool that lets you see

which pages people have viewed

and links the data to overall site reporting. More data means a clearer understanding of what your customers are interested in and how you can optimise your page to engage them! Furthermore, w

hether you're a business that has a relationship with other businesses or you work directly with consumers, the contacts tool in HubSpot is a central database for keeping track of all the people and companies that have a relationship with your business.

Wordpress: Wordpress has two post categories: site pages and blog posts. To create a landing page it's necessary to use a plugin and configure it.

Any customizations to the theme, or ensuring it's responsive, can require a developer with knowledge of PHP.

Obviously, it's not integrated into any marketing stream. So the newsletter will have its plugin with its users, banners with calls-to-action will have their own plugin and their own stats, and so on…
WEBSITE PAGES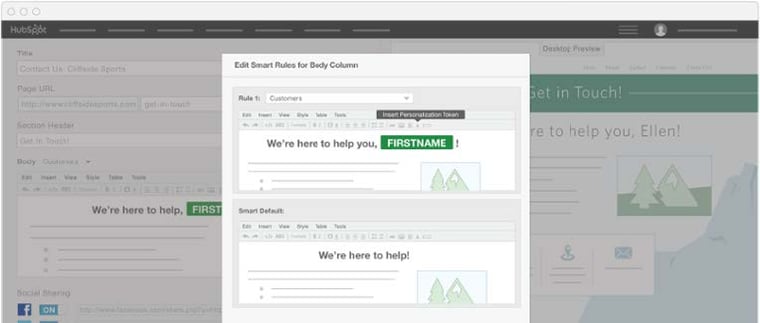 HubSpot: The HubSpot site pages are integrated with the social media publishing stream, Call-To-Action Generator, and SEO tools. Marketing professionals can create websites without needing to use a single line of code, using the drag-and-drop template editor.

HubSpot's website and landing pages can also be password protected, giving you the ability to control who can see the content on a specific page. This is often useful when creating thank you pages and resource download pages.

Wordpress: Wordpress allows you to create drafts and schedule publication for a time and date of your choice. There are hundreds more features to choose from through the various plugins you can install. It should be mentioned at this point that plugins weigh down the site. At best, this entails a decrease in upload speed. At worst, SEO indexing and overall user experience is compromised.

In 2010,

Google announced that website speed would impact search rankings. While site speed isn't the primary focus of SEO efforts, it can impact organic rankings, thus traffic. When Googlebot crawls your site, having a site that responds quickly will allow more efficient indexing, which is key to achieving success in the organic search rankings. If you're creating simple pages with basic functions, this shouldn't be a problem.
EASE OF PAGE DESIGN
HubSpot: HubSpot has an easy-to-use, WYSIWYG (W

hat You See Is What You Get)

editor that allows you to work on the preview of a page and gives you the ability to view thumbnails on mobile devices and tablets. Even calls-to-action can be created very easily without the need for code. Additionally, a secure sockets layer (SSL) can be added at no extra cost, giving another layer of security to your site.

Wordpress

: Wordpress offers a generous selection of themes. Some of these are free, others you will need to buy. The usability, efficiency, and even security of these also varies between templates, so you're advised to test several and choose the one that best suits your needs. If you want a WYSIWYG editor with integrated CTAs and drag-and-drop design in the spirit of HubSpot, there's another plugin for this.
SEO

HubSpot

: HubSpot has its roots in SEO. The management system has been built to meet Google's demands and keeps up to date with the latest search optimisation trends. As such, you won't need to rely on a consultant to advise you on changes when the Google updates its algorithm. HubSpot takes care of it all for you.

Wordpress

: Wordpress is not born with integrated SEO capabilities, but there's a handy—yes, you've guessed it—plugin you can install for this. To keep this up to date and working as intended, you'll need to make changes to the graphics template whenever Google releases an algorithm update.
DATA CAPTURE

HubSpot

: HubSpot was designed with the goal of nurturing visitors into customers. Data collation and performance monitoring is a huge part of how it achieves this. Using the platform, you'll be able to contextualise and segment your contacts, enriching profiles with as much information as possible so you know exactly who you're targeting and how to engage them.

Wordpress: Wordpress offers broader strokes. It's able to show the number of visits you've received each day/week/month, as well as geographical and behavioural data like country of origin, best posts, and where clicks have arrived from. Furthermore,

many Wordpress users can make use of Google Analytics, but HubSpot takes this further by giving indepth analytics on individual customers once they are known to you.
CONTACT LIST, EMAIL AND WORKFLOW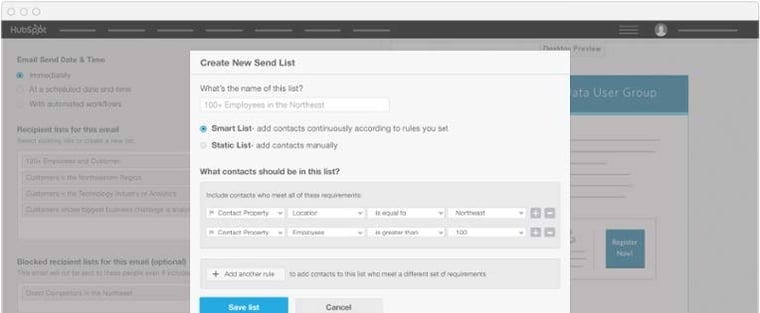 HubSpot

: The HubSpot email tool utilises integration with contact lists and workflows to make it more powerful. By using lists, you can create Smart Lists that populate over time depending on the actions made by the contacts on the site. For example, you can create a list of people who clicked on an email, visited the price page or mentioned you on social media. Workflows allow you to create automated actions in order to interact with them at the ideal time of their buyer's journey.

Wordpress

: Wordpress doesn't provide lists, contacts, emails, or workflows. There are always plugins, but there isn't one that integrates everything, and each function works separately, without allowing a common dashboard for management or analysis.
SOCIAL MEDIA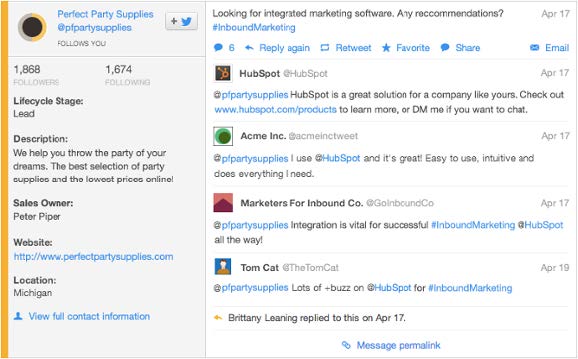 HubSpot: By using HubSpot Social Inbox, you can create segmented streams of customer-based Tweets and

monitor the use of a specific keyword on Twitter to help you engage with relevant audiences

. You can also

follow contacts you have in the database and engage with them across various channels to aid lead nurturing. Within HubSpot you can monitor, share, and get involved in the conversation with customers in social media all with the context of your marketing database.

Wordpress

: Wordpress doesn't have a feature for integrated social media. Again, you need to download third-party plugins, which can be used to replicate some features.
CUSTOMER SERVICE

HubSpot: HubSpot has a full support team to answer all your questions. There's also an active community from which you can draw information: forums, HubSpot user groups and localised resources across different nations, LinkedIn groups, and a certified partner network.
Wordpress

: Wordpress also has a large community of users behind the platform, and a plethora of consultants and professionals selling Wordpress services. With so many plugins available, you're going to want to research their uses and research other users' experiences before becoming too reliant on them.
TRAINING AND CERTIFICATIONS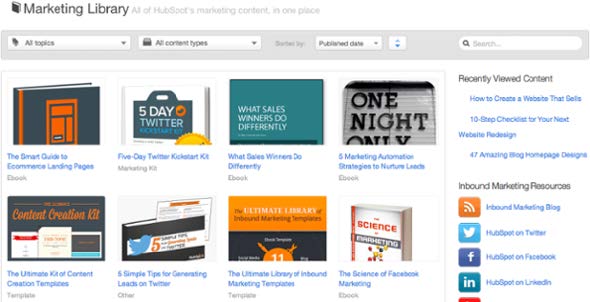 HubSpot: HubSpot has Inbound Marketing Consultants, Account Managers and highly qualified Academy Professors dedicated to training and education. The HubSpot blog and the Marketing Library provide resources for continuous education. T

heir wide range of certifications help you look at specific topics in depth, including the platform itself.

Wordpress

: Wordpress has forums and documentation available to help with training. In addition, it provides access to free resources on their product.
SECURITY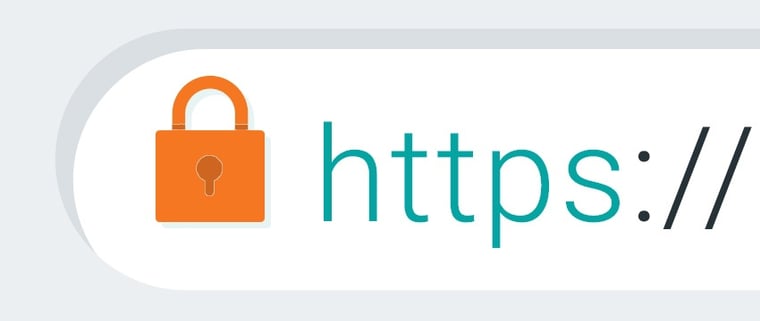 HubSpot: All client web sessions are encrypted using an SSL certificate with a 256-bit AES key. Security measures include the following:

Firewalls and dedicated VPN services

Intrusion Detection Systems

Web Application Firewall

DDoS mitigation services

Secure network scanning through third-party services, including McAfee ScanAlert and TrustWave

Log logging of all access applications and web servers

Wordpress: Protecting your site on Wordpress requires more attention and, of course, several plugins. To keep your Wordpress site secure, it's advised to follow best practice:

Upgrading to the latest Wordpress version can repair known vulnerabilities

To improve security, consider disabling the theme editor

Rely on a trusted web hosting service

Make continuous site backups to save content if the site is hacked
UPDATES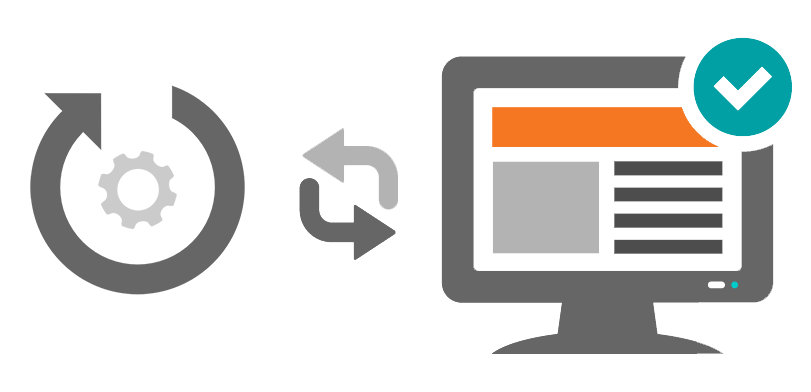 HubSpot

: The HubSpot engineers team performs daily updates, experimenting with new solutions to improve user productivity.

Wordpress

: Wordpress has a great open-source team. However, due to its nature, it needs frequent updates that need to be made by users. Third-party plugins are also updated, each with its own logic and frequency, with no direct correlation to the Wordpress developer team. Here, problems of version compatibility may arise, meaning a simple update can cause technical problems that you may need to rely on expert support for to resolve.
COST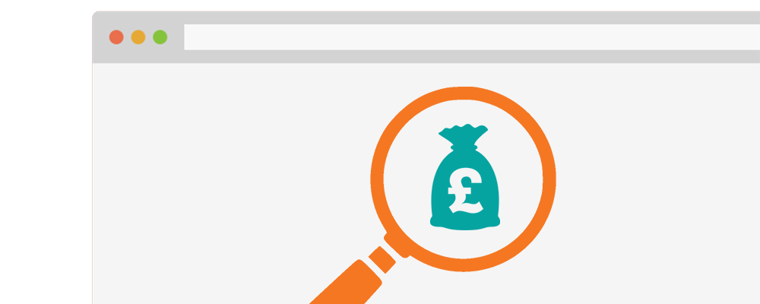 HubSpot: As an all-in-one platform, you're required to pay an annual fee that includes a SSL certificate and platform services (newsletter, SEO, Workflow, Form, Call-To-Action, Analysis, and much more). With this initial cost in mind,

72% of customers say their sales increased in the first year

.

Wordpress

: Open-source does not mean free. When calculating the cost of Wordpress, it's important to consider the manual hours you can expect to put in installing plugins and configuring your site for your business. This is on top of paying for the hosting, edits to the CSS, tracking platform updates and making backups.
HubSpot COS vs Wordpress CMS: the verdict
Wordpress is a great platform, and for years it was the default choice of many companies for several reasons:
It's a mature and complete CMS

It's easier to develop with Wordpress than other systems

There is a large community of support
In my opinion, Wordpress is currently the platform to choose from if:
You are a startup who is just getting going and doesn't have the budget for a bigger platform (even in this case HubSpot has alternative pricing options for some startups. You can speak to us to find the best solution for you business. Also, check out our case study on how we helped the Dealer app to implement Hubspot in their business.)

You want to build a personal blog or some sort of internal wiki within the company (HubSpot may be oversized)
When it comes to building a website to generate leads, however, it's clear that HubSpot is the best choice.
Integrated all-in-one system

Intuitive interface designed for those who do marketing

Integrated, optimised hosting based on a CDN

No need to update

No plugin needed

Manage multiple domains from a single login

SSL native encryption

Automatic backup

Fully integrated email management

Integrated CRM for enterprise and contact management

And most importantly, it allows you to

understand the buyer's journey for every single visitor

, allowing you to know where he or she comes from, where they go and what they do
We often talk about customising content. The COS of HubSpot is a valuable tool for segmenting content based on all the marketing data collected. It can be done based on the actions that users have previously made on the site, allowing you to differentiate content depending on the various interests.
Take these three examples:
Smart call-to-actions:

HubSpot allows you to change the CTAs according to the actions previously made on the site by the visitors. For example, if a visitor has already downloaded an eBook, you can change the CTA to invite him to download another, depending on his potential interests.
Smart content:

In addition to the call-to-action, other content may also be modified by using the data collected from visitors to show them different content in harmony with their interests, or their position in the buyer's journey.
Smart forms:

A smart form enables you to collect more information from a user who already has their basic information stored on our platform, giving you more insights into who they are and what makes them tick, without overwhelming them with too many questions straight away.
Conclusion
Are you sure that building leads for your business is not a primary necessity? How about nurturing those leads into customers? If the answer is 'I want my website to attract and convert customers' then you should have no doubts as to which platform is right for you.
Wordpress is great for personal blogs, integration with WooCommerce for easy e-commerce and more complex content management capabilities with a rich database functionality, but HubSpot COS is holistic. The end isn't just website or content management, like a CMS, but the ability to manage, optimise and integrate every digital marketing component together.
For a company driving towards a sophisticated digital marketing strategy, HubSpot is the better choice.
PS: If you're interested in HubSpot's potential to transform your business but you already have a Wordpress site, and you don't want to waste all the time and work gone into it, don't worry. You can integrate your existing Wordpress site with HubSpot, enhancing the functionality of your existing platform while dedicating yourself to a determined web marketing process.